Gambling is among the most popular ways of entertainment in Australia, with over 80% of the adult population admitting to having engaged in some kind of gambling. While this is the highest rate in the world and would call for strict regulation in most parts of the globe, the regulation of gambling in the country is subordinated to fairly liberal laws. Several licensed physical casinos are currently operating in Australia, which has legalized poker, too. The pubs, clubs, and bars in the region also offer a great variety of electronic gaming machines (EGMs). These slot machines are called "pokies" and are among the most popular forms of gambling along with lottery games.
Another popular activity related to slots in online gambling and video slot games. The slots are available on the best online casino sites in Australia. There are many examples, with many worldwide leading developers working on the creation of slots for online casino websites.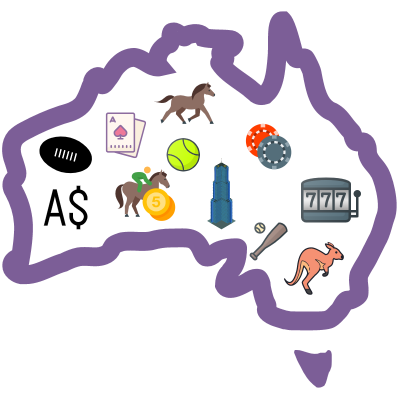 Sports betting is also regulated in the country, with betting shops known as TAB (Totalisator Agency Board) where tote wagers and fixed odds bets can be placed. A total of about 3,000 retail Totalisator Agency Board outlets can be found in various locations. Operating since 1961, the government-owned TAB shops have been privatized and in 2015, nearly half of them (those located in Queensland, South Australia, Northern Territory, and Tasmania) were modernized and re-branded as UBET shops. Similarly to nearly everywhere around the world, Bingo is also very popular. There are also little over a dozen land-based casinos regulated under the Casino Control Act of 2006.
These are not the only opportunities for people who are interested in gambling. Australia has also legalized online gambling, even though the government of the country has imposed a number of restrictions with the passing of the Interactive Gambling Act (IGA) of 2001. The restrictions, however, are related to online gambling operators rather than to players. Engaging in online gambling activities is not an offense and players are not even charged with taxes on their winnings, as gambling is considered a recreational activity and a hobby instead of a profession.
Online gambling has been one of the most popular activities in the whole country. There are dozens of online casinos performing in the Australian online gambling market. Especially considering the fact that 80% of Australians gamble, the existence of online casinos is very important. Most of the online casinos have the proper licenses given by the main gambling regulatory authorities and thus are on the list of the best online casino in Australia 2020.
Popular Aus Online Casinos
As we have already seen, gambling fans in Australia are free to choose the online casino to play at. Although local gambling sites should and do not accept them, there are many off-shore casinos that allow residents of the country to register and play for real money.
However, before registering and making a deposit in such a casino, players should know that they would not be protected by local legislation. Instead, they should look for gambling sites that are licensed and regulated in other jurisdictions such as Gibraltar, Malta, the Isle of Man, Alderney, Kahnawake, UK, or Antigua and Barbuda. Several other regulators are located in Curacao, Costa Rica, Belize, Comoros, and Panama, but they are known to enforce little control over licensees.
Other factors that should be taken into account when choosing an online casino to play include reliability, transparency, and a variety of payment methods accepted. Players should also check whether the website accepts customers from their country, whether it supports English, and whether it operates in multiple currencies. Many best-paying online casinos in Australia, for instance, are already accepting Australian dollars (AUD), which is of great convenience to players.
Woo Casino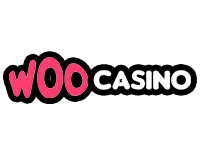 Overview
Traditionally, the States of Australia have been responsible for the gaming policy, although the Commonwealth has also taken part in the regulation of gambling. Basically, this means that the regulation and gambling services in the country are being carried out by the State and Territory governments. Interestingly, according to a large 2017 study carried out at the request of the Tasmanian Department of Treasury and Finance, gambling revenue accounted for 7.7% of the total state and territory taxation revenue.
Each State has general gambling legislation in place as well as its own requirements for licensing. As a result, gamblers (especially those in land-based casinos, betting shops, and other gaming outlets) are protected by a full set of laws and rules whose implementation is closely monitored by a large number of regulatory bodies, commissions, state offices, etc. Still, the country's legislation has been recently updated in a way to provide the Commonwealth with the opportunity to take a more active role in the gambling industry's regulation. In addition, as the society expressed some concerns related to the impact of gambling on public health, an inquiry by the Productivity Commission was initiated by the Commonwealth. It says that between 80,000 and 160,000 adults in Australia, which is 0.5%-1.00% of the total population, are experiencing serious problems caused by their gambling habits.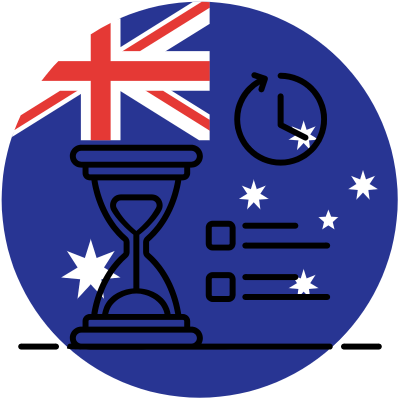 The rise of online gambling has had a great impact on regulatory mechanisms, overall community well-being, and revenue collection. Instead of trying to outlaw online casinos allowed in Australia, an idea which has been proved to be ineffective across the world, the country took measures to control and manage it. This way, it could provide Australian players with protection from the detrimental effects of online gambling while at the same time, it could guarantee a solid source of income from license fees and taxes. In 2001, the Federal Parliament passed legislation that bans online gambling websites from providing their services to the country's citizens, namely the Interactive Gambling Act.
In recent years, the attitude towards this business has slightly changed and the gambling industry in Australia is now believed by some to provide great social benefits to the local community when it comes to entertainment. It is also regarded as a significant source of economic benefits. The industry is responsible for boosting employment rates in many regions as well as for bringing considerable taxation revenue. As of 2005, more than 120,000 people were employed in hotels and clubs with gambling facilities, and it is estimated that these numbers have increased by at least 30% and even 40% in the past few years. In 2009, over 20,000 people worked in land-based casinos. In addition, several social and sporting infrastructure and community organizations are currently being funded by gambling operations in the country.
In 2007-2008, Australia's states reported revenue of nearly $3 billion generated from poker machines and $4.9 billion generated from all forms of gambling that represent a bit over 9% of their total revenue. According to the Productivity Commission's report, which was released in 2010, approximately 5,700 pubs and clubs in Australia provided different gaming services in 2008-2009.
The total gambling revenue for the same period was around $19 billion. Meanwhile, the state tax revenue from gambling was $5 billion, or around 10% of the total state tax revenue on average. The exact percentages are different for the different states, as tax bases vary significantly, depending on the state and the specific gambling services. Some gambling operators are taxed based on their net profit, while others on the turnover. In some cases, there are also taxes on the player loss. Some of the regulations regarding taxes and fees also concern the Australian online casinos list.
Gambling Regulation in Australia
Currently, gambling regulation in Australia is processed at two levels. As mentioned before, the first level is the central government, which plays an important part – the Commonwealth functions as a regulator of gambling activities (one with limited jurisdiction) and as the legislature that passes and amends the laws that govern the industry.
On the other hand, regulation of gambling is primarily carried out at the state and territory level and is under the jurisdiction of several regional authorities. Moreover, legislation relating to the industry depends largely on regionally passed acts and rulings. Specially appointed ministers at each regional government are responsible for the legislation and policy, while government authorities act as independent regulators in charge of supervision and enforcement of laws. Here is a list of the organizations and institutions that are currently involved in the gambling regulation on the territory of Australia: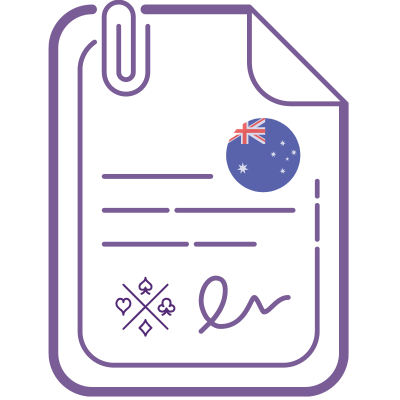 Office of Liquor, Gaming, and Racing – it covers the territory of New South Wales
Licensing Commission – it covers the Northern Territory of Australia
ACT Gambling and Racing Commission – it covers the Capital Territory of Australia
Department of Racing, Gaming, and Liquor – it operates in Western Australia
Independent Gambling Authority – it covers South Australia
Office of Liquor and Gaming Regulation – it operates in the region of Queensland
Tasmanian Gaming Commission – it covers Tasmania
Victorian Commission for Gambling and Liquor Regulation – it covers the territory of Victoria
In addition, these independent regulators and government departments (such are the DRGL in WA and the Licensing Commission in the Northern Territory), there are several agencies under the Federal Government which are responsible for the regulation of any kind of gambling operations in the country, including Australias best online casinos. Among them are The Australian Communications and Media Authority (interactive gambling), The Australian Transaction Reports and Analysis Centre (anti-money laundering), and The Australian Federal Police (interactive gambling and financial crime).
It is important to note that depending on the type of license they hold, gambling operators in Australia can offer only specific products and services to their customers. Land-based casinos can offer only casino games and EGMs (pokies) to clients who are physically in the casino, while licensed clubs and hotels can provide pokies and Keno games on their premises.
Bookmakers and wagering operators offer fixed-odds products both in venues and remotely (including online), but there are also similar businesses that provide tote betting (totalizator betting). Lottery games are offered by commercial lottery operators and tickets can be purchased in venues and online.
Although Australian web-based casinos are prohibited from offering their services to citizens of the country, they are allowed to accept foreign players. At the same time, off-shore best online casinos for Australian players currently attract and accept hundreds of players from Australia despite the fact they are officially banned to do so.
Responsible Gambling Australia
Responsible Wagering Australia replaced the former Australian Wagering Council, a trade association and a lobby group that disbanded after the departure of several of its members, notably Ladbrokes and William Hill. The departure of leading international operators followed the passing of the Interactive Gambling Amendment Bill 2016 and the total ban on in-play betting.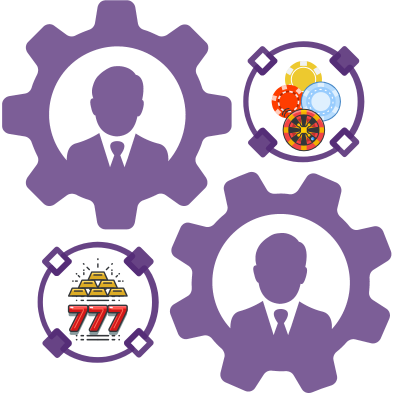 The new peak organization, which is the Australian term for an advocacy group, is an independent body that represents the Australian online gambling industry. As of February 2018, its members include industry-leading names such as Betfair, Bet365, Ladbrokes, Unibet, Sportsbet, and CrownBet. All of the mentioned operators are available with the best Aussie casino online. Membership in Responsible Wagering Australia requires operators not only to hold licenses for offering online sports betting services from the Australian authorities but also requires them to respect and be bound by the association's Code of Conduct. Gambling sites displaying the RWA logo guarantee that they comply with the highest standards of integrity.
Australian Online Casino Reviews – How We Do It
When it comes to choosing the best-rated Australian online casino to play on, the expression 'don't judge a book by its cover' is really important to remember. In other words, just because a casino's homepage may be colorful, bold, or flashy doesn't necessarily mean you should register a new account with it.
There are far more important factors to consider when seeking out virtual casinos other than their appearance, and it's these factors or criteria that we use to decide whether to review and recommend a casino or leave it well alone.
Here are those tried and tested criteria we include in the best Australian online casino reviews:
Operator reputation
In the online casino industry reputation is everything. This is why all reputable online casinos work tirelessly to attract new players while keeping their existing players happy.
Security and safety
This is a highly critical aspect of online gambling for players and online casinos because the best online casino real money Australia is involved as well as a player's personal and financial data.
Casino Games and software
Games Variety and quality with a growing portfolio are what we look for. The casino games available are determined by which software providers the casino has partnered with.
Progressive jackpots
When it comes to slots that can literally yield life-changing sums, no games are more revered Down Under than online progressive jackpots. This is why our featured best online real casino Australia sites have most of the biggest progressive jackpot games.
Bonuses and promotions
You'll only find Aussie casinos listed on this site with the best no deposit, free spins, and match bonuses. Each casino must also provide valuable ongoing daily, weekly, and monthly promotions.
Quick and easy payments
We understand the need to get your money in and out of your virtual casino quickly, easily, and discreetly, which is why we only show the best online casino Australia fast payouts with the largest choice of tried and trusted Australian-friendly deposit and withdrawal methods.
Third-party audits and certification
To prove to players that their games are fair in terms of the advertised odds and that all game outcomes are 100% random, most top Australian casinos choose to get audited by leading independent third-party auditors.
Customer support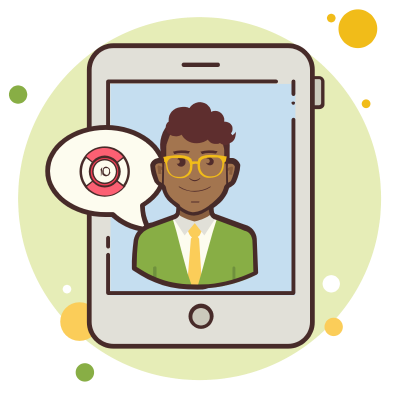 Whether you're a first-time player trying to find out how to activate your no deposit free spins, or a seasoned pro trying to speed up your withdrawal request, the best Aus online casino customer support must give you the assistance you need around the clock.
Play Real Money Online Casino Games in Australia
Why play at an online casino if you can't win real money. Some casinos offer all types of bonuses that will allow you to win real cash. The real money online casinos are the real deal and have paid out millions to casinos fans from Australia.
So whether you like to play real money online pokies on your home PC, blackjack on your laptop, or roulette on your tablet sitting on a park bench, you can do so right now at any of our tested casino sites. Moreover, there are many Australian online casino reviews, which you can have a glance at before choosing the right casino for you. The reviews are an excellent way to get an objective idea regarding the performance of the place and is it worth or not spending your time and money.
Aussies are crazy about most online casino games, but the one game they rate above all others is pokies. Known as slots everywhere else, pokies are the lifeblood of gambling in Australia, whether they've played in a bar, club or casino, or accessed online on a PC, Mac, smartphone, laptop, or tablet.
Can I legally deposit and withdraw money to online casinos?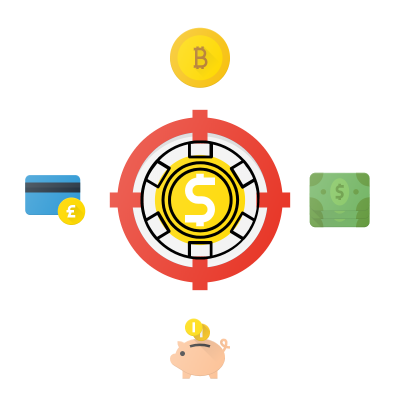 There are many payment processors that make the process very easy. While the government may frown on some Australian banks allowing such transactions, there are many third-party processors that cater to Aussies and allow for simple deposits and withdrawals using a variety of methods, such as eChecks, prepaid debit cards, and transactions with checking and savings bank accounts.
Is play fair on the online casinos?
Yes. Each site that offers online casino games not only encryption software to protect player information but random number generators to keep the play fair. This ensures that each hand is dealt randomly and that slot machine games spin randomly. International sites that have experience in the industry always use these methods, as they are required to obtain gaming licenses.
And yet, what is the best Australian online casino?
We can not outline one specific casino as ultimately the best online casino in the country. Though, what we can do is provide you with all of the information, which you can take into consideration while choosing the best online casino in Australia to play on. The criteria are listed above and if you are unsure about your choice, please go through the reviews of the casinos. Particular players post very objective and fair reviews, based on their experiences. This should be the key tool for you.
While there is no one best online casino in Australia, there are definitely a lot of great online casinos in the Aussie market. All you have to do is find the best appealing to you, sit back and enjoy the gameplay.
FAQ on Australian online casinos