Online Casinos in Hong Kong – The most common gambling methods
Gambling in Hong Kong has been prevalent since 1977, as that was the year it first saw legislation to regulate the sector. As of now, Online casino gambling with even sports betting is not legal in Hong Kong, unless it's within the HKJC websites. In Hong Kong, the most popular and known legal gambling options are lotteries, football betting, and horse racing.  Not all casinos are legal in Hong Kong, but the promotion and marketing of gaming products are not banned for online gambling platforms. So, when online and sometimes offline brands promote their products to the local populace, it doesn't cause retaliation or something from the government. Hong Kong has a great location for gambling because of its close proximity to Macao and mainland China. Many offshore gambling services are carelessly settled in the city. They actively promote their online casino slots in Hong Kong. Some of these activities include:
 Online casinos advertise and promote their betting services not only in the local media but through press conferences, events, shows, even with public transport.
 Sometimes they even offer different kinds of betting odds.
 Running betting service centers, across Hong Kong, presenting account settlement, and deposit assistance.
 Online and land-based casinos are using satellite betting services, they can use any kind of bars, restaurants, pubs, agents, even waitresses and bartenders if they will need them to solicit bets.
 Most online casinos don't hesitate to Verify bets and won funds with Hong Kong banks.
Best Casinos for Players in Hong Kong
The most common gambling methods in Hong Kong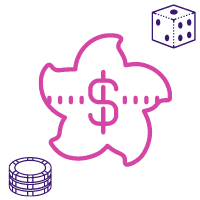 The most common gambling methods in the city are by telephone or via the internet. There are more than 1400 online gambling sites offering sports betting, lotteries, and casino games. 140 of those sites are offering these services in Chinese. For beginners, there are some discounts, bonuses, and extra coins to play with. Gambling in Hong Kong is not just an industry in the region, it is a really important activity for the population and tourists. Online gambling in Hong Kong is a bit vague due to the lack of clarity with the legislation. That is why Hong Kong's illegal gambling scene is not fully controlled and regulated.
The problem with the gambling scene in Hong Kong is that the laws that were confirmed in the 70s are now inadequate. In reality, the laws are very strict if online or land-based casinos are not authorized by the government. If they are accepted, then they have no problem operating in the gambling industry. That is why people are confused in Hong Kong. How can people know if the sites are legal or not? In practice, some of the most popular online casinos in the city are offshore companies. Sadly non of them are regulated in Hong Kong. But there are some loopholes in the legislation that many utilize to still gain access to the local markets.
As for now, everyone understands that Hong Kong laws are not very clear and easy to understand. Change is needed and this is what the government and people want. The moment the idea of the Hong Kong online gambling market is fully understood and clarified the loophole will close. The uncertainty in the Gambling scene of this region is just making every problem seem worse than it is in reality. But everything is expected to be balanced in the near future.
Popular Hong Kong online casinos
There are many different online gambling platforms in Hong Kong. The most played casino games are slots, roulette, table games, video poker, blackjack, game shows, baccarat and etc. Gamblers in Hong Kong have components that online casino sites have to include in their gaming platforms to be appealing to the gambling cluster. Online casino gamblers in Hong Kong are very attentive to how mobile-friendly the webpage is because it needs to have an adaptable resolution in order to satisfy the needs of the gamblers. Many customers are playing games on their mobile phones, so the best casino sites to play on in Hong Kong need to have a list of important features in order to satisfy the player's needs.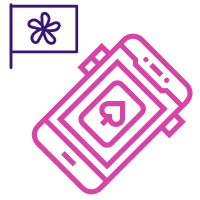 When it comes to the top ways of gambling, Hong Kong gamblers prioritize sports betting. They can also find legal markets for online gambling that are approved by venues like the Hong Kong Jockey Club.  When the online casino is regulated by HKJC, they know that this online casino is really good and trustworthy. HKJC websites always feature the best football and racing bets anywhere in the world so when players see these options in Hong Kong, they just go with them instantly. Football is a massive market for gamblers in Hong Kong as well, players most of the time choose platforms where they can bet on this particular sport. It comes with no surprise that because of the demand for sport betting online casinos in Hong Kong, the police are cracking down on illegal gambling sites where billions are made every year. It's not easy to play casino games for real money in Hong Kong for a regular player, especially when it comes to having good features on a legal platform. However, to find enough authorized platforms with good odds and game selection when doing enough research. So if you really prefer online gambling and not land-based one, Hong Kong has a wide amount of online casinos. The sites are arranged with bets and odds, exciting in-play interpretation, and customer service which is helpful and responsive.
How gambling works in Hong Kong
Hong Kong has quite a history of gambling because of the challenges this region went through in past centuries. It became a British colony in 1841. At first, Britain appointed a local office and introduced a Western-style government. During the first year of ruling Hong Kong, gambling was a part of daily indigenous Chinese life. Britain did not ban gambling in Hong Kong due to their own love for it, which is why people still have a tradition of gambling of sorts – They used to have the possibility to gamble whenever they would want to. In the past, there were no casinos or gambling establishments, but people would rather gather somewhere in a house and gamble just for fun. Now many Hong Kong online casinos are confused because of the laws.
If gambling has a long history in Hong Kong, why is it so dramatized now? In the past, gambling was some type of social behavior that was deeply connected with the Chinese culture. All these facts are the reason why people in Hong Kong are still betting on horse racing or getting Mark Six tickets, and playing mahjong with friends when they have some spare time and money to waste. By and large, gambling has been a component of free-living for many people for centuries. As for now, gambling is absolutely illegal except for the gambling options that are authorized by the Betting Duty Ordinance enacted by the government. Why are there exceptions? you might wonder. Well, since gambling is still popular, the government is taking some benefits from taxing the best-paying online casinos in Hong Kong even though the city is known for its lax relationship with tax.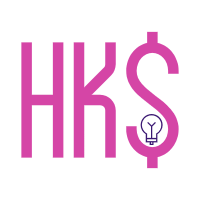 Legally, Hong Kong residents must play at approved sites. Everyone who would like to gamble or be included in the Gambling industry must be over 18. Gambling on lotteries and sports is legal if operated and approved by providers. HKJC holds the monopoly on government-approved betting.  Gambling motivation and belief in Hong Kong are completely based on the Chinese vision of the gambling motivation scale. Both no-risk gamblers and GD  gamblers are playing there because of this particular stimulation.
Some players don't even know why they are doing that, because they have no real purpose for gambling. The idea behind any new live casino online in Hong Kong is a monetary reward. It may sound strange for Westerners, but gambling for money is a pretty new concept in the city. Gamblers who follow the Chinese version of gambling belief tend to have greater benefits from gambling in terms of luck and illusion of control than no-risk gamblers. Risk factors for gamblers in Hong Kong are personality factors, behavioral factors, familiar factors, work factors, social factors, cultural factors, and environmental factors. 62% of the Hong Kong population is classified as gamblers nowadays.
Key factors of gambling in Hong Kong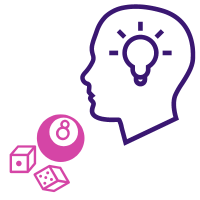 One of the key factors of Hong Kong's gambling industry is casino cruise ships. On those ships, people are allowed to play any game they want. Any casino activities like Poker, blackjack and different kinds of slot games are allowed there. People can only gamble when the ship is not in Hong Kong territorial waters though. These kinds of cruises are called "cruises to nowhere" and are very popular in this region. hundreds of locals and tourists gather in one ship just to gamble and have a good time. Sometimes this kind of trip includes shows and different kinds of events too. When gamblers are on a cruise, they are literally trapped. Without any stops, people have no option but to recline and appreciate a few days of relaxation and entertainment. This is basically how gambling works in Hong Kong, everyone is gambling because they want to have a good time.
Do Chinese gambling laws apply in Hong Kong?
As mentioned, Hong Kong was a British colony until 1997, but some of the laws of mainland China now apply. The main laws of Hong Kong are still based on English common law which is why certain forms of gambling are legal. In the case of a gambling laws violation, an individual can be imprisoned for 3 to 9 months and will pay a fine from $10,000 to $30,000 depending on how harsh the violation was. Because of this, people always try to find regulated casinos be they online or offline. That is why there are authorities like The Home Affairs Bureau that controls the implementation of gambling organizations in the state. Because of these facts, People are more drawn to Hong Kong online casinos in general.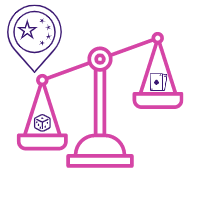 Yes, not all of them are legal, but one can also play on offshore casino websites if zero risks are the goal. Despite rules and regulations in Hong Kong, there are still some issues with illegal gambling. It is estimated that nearly $12 billion go missing through illegal gambling every year. Unlike some Western countries where the gambler is usually not at fault for playing on an unauthorized website, Hong Kong holds both parties accountable. So if there's a point where the website you're playing on does not have a license, you may be looking at criminal charges as well. So extra care is absolutely essential. In most cases, people go for land-based casinos rather than choose online gambling in Hong Kong in general. Why? Because how can a land-based casino be illegal if everybody knows it's there. A website on the other hand is much more likely to be found out if it is violating the laws of Hong Kong.
Some say that China has seeped in too many of its laws in Hong Kong. Officially, Hong Kong will remain an autonomous region until 2047, after that it has to fully integrate with mainland China. But the integration has started way too early, as we can already see Chinese gambling laws seep into Hong Kong markets.
How we rate Hong Kong online casinos
If you are looking for the best possible online casinos in Hong Kong, we are here to provide you with the right recommendations. This is how we review the best online casino sites in Hong Kong:
In-depth details about games, bonuses, and protection
We qualify online casinos that have a gambling license and a proven good reputation among customers. They should also provide their players with fast and comfortable payment methods. The license should come from a legitimate body and not self-regulated organizations or anything of the sort.
Legal bets at Hong Kong's casinos are not easy to find. We are always looking for legit bets at the best platforms in Hong Kong.
Bonuses are also essentials. When the player enters a new online casino, naturally, they would like to see maximum value. A small bonus to help them get started is always welcome. 
Excellent Customer service. There are always some questions that need to be answered. Many customers on HK casinos come from all over the world, so we always prioritize the best casino sites to play on in Hong Kong that have bilingual customer service agents.
The games should have some high-quality software and a smooth browsing experience.
With so many online casinos in Hong Kong, it is hard to choose a really good one. Sometimes you may become overwhelmed by so many options and information that seems false. We review everything, starting with customer care, and ending with localization. Meaning that many online gamblers enjoy playing at sites from all over the world.
Online casinos should have a different range of languages and currencies in order to make gambler's experiences as positive as possible. It never hurts to be extra careful with the Hong Kong online gambling market due to the laws they have currently. But these laws don't prevent people from playing, which is why we try to dig as deep as possible once we see a new casino on the market. As long as they satisfy all the basic needs, it's then up to the player to see if this casino is what they're looking for.
FAQ on Online Casinos in Hong Kong