Alderney Gambling Control Commission – What does it protect you from?
If you have ever taken part in the online gambling industry, probably you know how important the role gambling regulators and official licenses play. As time goes by and more and more online casinos are established, it becomes harder to navigate through the internet and find the most trustworthy online gambling venue. Nowadays there are lots of scammers on the internet which is the main reason why the work of the gambling commissions has become essential for playing safely. Ensuring fair play and taking precautions is exactly what every single gambling commission is trying to do, however not each of them operates effectively enough to protect the customers from losing funds, lacking personal data, and other internet-related harms.
Although you can't trust every single regulator, the Alderney gambling authority is among the ones which can be actually trusted as they try with a great effort to protect the players all over the world from any potential risks. In fact, about 70% of the leading online betting sites and casinos are licensed by five major regulators, and Alderney is one of them. Their main purpose is to make sure that online gambling activities are practiced legally and for this Alderney has special rules and regulations that an online gambling casino operator has to follow. In this article, we will discuss everything about this reputable regulator in order to help you realize how reliable their license is for every single player on the internet.
Thanks to these trustworthy and reputable online casino websites that are licensed and regulated by authoritative gambling jurisdictions, gamblers all over the world have opportunities to play safe and have the best experience possible while playing their desired games, especially on the online casinos regulated by AGCC. So, before you register on any website, ensure to check the license so that you won't encounter any harm, and have a fair gaming experience. But for now, let's start with a quick review of this authoritative gambling commission.
Overview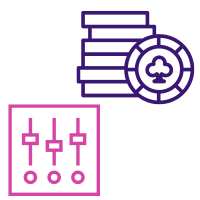 Established in 2000, the Alderney gambling control commission (AGCC) is widely known as one of the best gambling regulatory bodies today which licenses leading ing online gambling operators in the world. The company is located on the English Channel, close to the north coast of France and that's exactly where the firm name comes from as Alderney is an island in the north part of the Channel Islands. Therefore, the company is not so large but most of the authoritative online casinos have a good relationship and friendly attitude towards this regulator as they offer a 0% tax rate to anyone holding their license which is a pretty unusual fact nowadays. Also, AGCC collects just a yearly fee from the online casino operators, and therefore today most of the online gambling sites that would like to get reliable licenses to try to start working with Alderney.
Because of the demand they have and the conditions, they provide to the online casinos, not surprisingly the company has a solid reputation in the online gambling industry, and therefore, form the moment the experienced players see that the casino is licensed by this regulator, they know that their experience will be really fun as being regulated by Alderney means that you have nothing to worry about while playing online because your safety is guaranteed. Although the company is not part of the United Kingdom, it's still considered a self-governing dependency of the crown. Getting their license is possible only if the website meets international standards like having the registered software for regular testing.
Why should we trust Alderney GCC?
We are certain that you can easily trust every online casino that is licensed by Alderney and we can easily state our opinion. One of the main reasons for this is that the firm itself doesn't give a license to every single online casino. In fact, they choose wisely, varify that the service provided by the gambling operator is qualitative enough, and only after checking every feature of the casino site do they decide to provide the casino with the possibility to have their authoritative license which is pretty desirable for every online casino as the strong license is an important factor for attracting customers.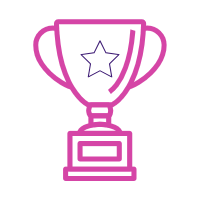 Therefore, playing casino games on the websites which own the license from this regulator is something desirable for every player on the internet because before giving the license they make sure that the casino has high-quality games, their customer support is handy enough to provide players with needed information on time. Gaming authority in Alderney also verifies that the bonus and promotions system of the given casino works properly, they have quick payment options, etc. Considering all of this, it's highly unlikely that you will encounter problems at any casino that is regulated by this firm.
This is why many gambling sites have been choosing Alderney over the years. It was a way to attract players from all over the world because once they see the license from this company they know they can trust the provider and create an account on the casino immediately. Therefore, it is considered a great way to raise a source of revenue for the providers. Another great reason for choosing this regulator is that they give licenses to both online and mobile gambling sites which means that the chances that you will find the best service on the casinos regulated by them are higher.
What kind of websites does an AGCC license?
Many types of online casinos are licensed by Alderney. They differ from each other with the services provided, types of games libraries, the number of bonuses they offer, software providers they are supported by, and many more. But one thing that all of these websites have in common is quality. Alderney-licensed casinos are only the ones that have the best and the most attractive service on the whole internet and each of them is considered a leading online casino nowadays. For example, on the list of casinos that are approved by Alderney, you can find  Paddy Power Cascino, Redbet Casino, Power Spins Casino, Magical Vegas Casino, Wizards Slots BGO Casino, Sun Vegas casino, and other authoritative casinos of this type.
The gambling regulator doesn't only license the UK or European casino sites, but they also give permission to function some operators that run gambling business out of Asia, North America, South America legally under their license. But AGCC-approved casinos must pass the strictest checks and meet their requirements to ensure that they have the ability to operate at the industry standard level which is an essential thing for ensuring that a casino is fair and secure for the players to play at. Therefore, the location is not really a prerequisite for obtaining this desired license but meeting their demands is a necessity.
Mission and Objective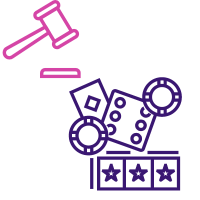 The commission has played a vital part in improving the online gambling industry and the fact that the market is today thriving has to do a lot with this gambling regulator. They enforce a series of regulations and requirements that gambling operators are obliged to follow if they want to obtain a strong license.  The main purpose of the commission is to provide gamblers with a safe environment for entertainment and protect all the vulnerable people including the youth. For this, they target that online gambling is condut=cetd fairly and honestly. The Gambling regulator of Alderney has some specific methods for making sure that a gambling site is free from criminal influences and their activities meet world-class standards. Here are some things they usually work out before giving out the license.
Checking if the casino operator runs a high-quality enterprise and verifies its work constantly following the latest gambling industry standards.
Checking if the casino has strong software that is tested for fair play.
Checking that the games they provide pass the regulatory verifications.
Making sure that the bonuses ad promotions provided by the online casino are fair and cashouts are done in a proper manner.
If an operator meets all their requirements, then it means that the casino functions fair enough to deserve the well-desired license from Alderney which is indeed the prerequisite for attracting many different types of customers, because no matter what they aim for while playing online, having an authoritative regulator is the first thing everybody checks.
Licenses offered by the Alderney gambling regulator
The commission usually offers several types of licenses regarding the gambling industry. Specifically, they give types of licenses they provide are
iGaming licenses
associate certificates
hosting certificates
temporary iGaming licenses
Also, the two other types of licenses that an online casino can obtain from them is B2C and B2B licenses. The first type is a license reserved for Business to Consumer. This means providing services from gambling sites to players and handling financial transactions. And the second type is a license for Business to Business which includes the operations that provide online gaming itself such as NetEnt.
Bottom Line
to sum up, what we recommend is to take advantage of the fair and secure service of this gambling commission. Their hands-on approach made the commission become a trusted gaming authority for players from all over the world without causing any troubles and making any complaints at all. This is why the online casino sites that are licensed by the Alderney regulator for gambling are the most popular ones among the gamblers because this license is desirable for any type of player. Therefore, whether they are more interested in the game selection or welcome bonuses, one thing that players usually make sure of before starting to gamble is having a reliable license from a trustworthy operator like Alderney which guarantees you access to 100% fair games. So, check the license before starting to play and be confident to use all the available services if the online casino is licensed by Alderney.
FAQ on Alderney Gambling Control Commission