Nigeria is widely known not only for its petroleum-based successful economy and ethnic and religious diversity but also for the growing gambling industry. Gambling in Nigeria, both legal and illegal is very popular and in fact, nowadays it's one of the main entertainment activities for Nigerian society. People have lots of opportunities to enjoy themselves and satisfy their gambling needs, such as sports betting and pools, charity-based lotteries, land-based casinos, and most importantly online casinos. However, probably land-based casinos aren't the first thing that attracts our customer's attention and the most important thing is usually regulations.
The regulation system in Nigeria isn't quite strict which is why it has resulted in increased gambling-related harm in recent years. However, there are many opportunities to take part in Nigerian online casinos which are quite numerous and usually offer their customers better service and more gambling options than three land-based gambling houses in the country. So, in this article, we will try to provide all the important details about the law and regulations, gambling opportunities, and everything you need to know to take part in Nigeria's iGaming sector without any worries.
Best Nigerian Online Casinos
Overview
Gambling in Nigeria is mostly illegal. The majority of betting and gambling types in the country are banned under Chapter 22 of the Criminal Code. However, there are a few exceptions, such as the national lottery, skill-based card games, backgammon, and also, three legalized land-based casinos that are controlled by the government. Also, sports are quite common for Nigerians, and betting pools and racing totes are run by the state.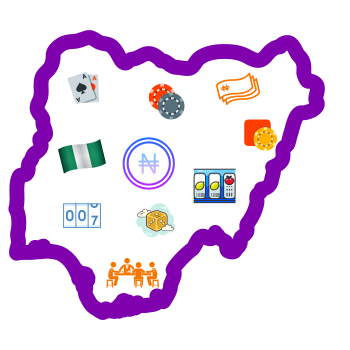 Gambling in Nigeria has a long history but it changed a lot due to the country's traditional and religious views. Therefore, although the Nigerian online gambling market is thriving now, things haven't always been that easy. For centuries gambling was considered an antisocial activity and everybody who took part in any form of gambling, faced a lot of contradictions from the national church, which was against quick wealth.
However, things slightly changed in the late 1990s, when the Nigerian government legalized several forms of gambling. They made certain amendments in the Criminal Code Act and let their populations play legally through Chapter 22, section 236. The reason for this was the attempt to generate tax revenues for everyone who took part in gambling. After this numerous gambling activities became more acceptable to the public and especially, for adolescents.
Now the overall gambling-related situation is more positive and Nigerians consider gambling harmless leisure. There are many different gambling activities in Nigeria but the most popular ones among the local people are Nigerian casino slots, various lotteries, and online sports betting. Especially football promotions and pools. However, the general opinion is that responsible gambling is still not present in the country and people taking part in the industry are sometimes in danger, as gambling isn't strictly regulated. Betting on football and other forms of illegal gambling is so popular in the country that people believe that Nigeria will soon be faced with gambling addiction. But for now, the situation is stable.
Because there are several online casinos in Nigeria and it's really hard to choose the most reliable and effective one, we will try to provide you with detailed information about the online gambling situation and review the gambling-related acts and laws in detail.
Popular Nigeria online casinos
There are plenty of online casinos in Nigeria which offer numerous variations of traditional games like roulette, baccarat, blackjack, or slots. The leading sites offer amazing bonus systems, a wide range of new and old games, and excellent opportunities for new and old players. The reasons why people register at local casinos in Nigeria instead of generally accepted international brands from more reliable locations like Malta and the UK are quite obvious. Usually, locals want to participate in traditional sports activities like wrestling, bullfighting which is called Kafkasör, or just sports betting.
The best online casino platforms are usually licensed by Isle of Man, Alderney, or the United Kingdom. But the websites created and supported by Belize, Costa Rica, or Panama are not really trustworthy so you should be careful not to get easily attracted by their beautiful interface and colorful game choices. So, you can play casino games for real money in Nigeria and enjoy an amazing experience but keep in mind that it's important to play safe and avoid encountering such kinds of licenses as there have been many cases of fraud and identity thefts in the last few years.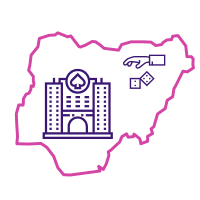 There are many ways of working out whether a local casino is good enough to spend some time on it. Usually, the above-mentioned providers and regulators have a dubious reputation as they don't try hard to ensure safety measures for their customers. Besides, the service provided by them isn't quite good and the websites aren't really convenient. Therefore, you should try to avoid playing at these types of online casino websites while gambling from Nigeria.
But Nigerians have plenty of options for reputable and high-quality online gambling websites as well. The best casino sites to play on in Nigeria are usually created and supported by Malta, Curacao, Gibraltar, or several other regulators and in this case, the chances that you will have a wonderful experience on the reliable and high-quality website are higher. But still, you shouldn't only rely on reputable providers and you should check other factors like customer support, bonus conditions, and game library to ensure that your safety is guaranteed.
How gambling works in Nigeria
If you want to find out what gambling in Nigeria is usually like, firstly we should discuss the gambling laws in Nigeria and review the major regulators of the country which is an important step to be aware of the overall gambling landscape of the country. All forms of gambling there are regulated by the National Lottery Regulatory Commission. The regulator is known for creating strict measures to detect money laundering or other possible offenses in the Nigerian lottery industry. Their main aim is to keep Nigerian citizens safe from money losses and lacking personal data while taking part in online gambling.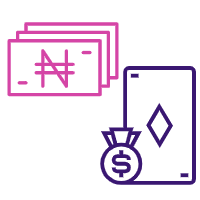 The National Lottery has been operating in Nigeria since 2005 when the National Lottery Act 2005 was first introduced. This law divides traditional Nigerian games into skill games which are considered legal and into games of chance which are illegal. As the Nigerian gambling regulator has decided, lottery, land-based casinos, and sports betting are legal, while dice games, roulette, card games, and other games of chance are illegal. However, it doesn't mean that people in Nigeria don't take part in these activities at all, because just like in the rest of the world, Nigerians frequently use offshore gambling websites to enjoy playing their desired games without breaking the law. But still, Nigerians have lots of opportunities and they can enjoy skill-based card games and variations of poker, which is legalized by the national lottery.
While there are certain restrictions regarding land-based casinos,  rules banning online gambling activities in Nigeria are not that many. In the lottery act, banning online gambling activities isn't mentioned which means that people can openly take part in online gambling in Nigeria as there are no changes in the 1990n Criminal Code act. It's important to mention that gambling laws in Nigeria are relatively stable and the citation hasn't changed for years and as it's expected to remain the same. This kind of sustainability of the law is considered one of the current challenges of the Nigerian gambling sector because in general, the gambling environment requires improving regulations following new challenges of the country. The law always needs to be revised to ensure the safety and security of citizens but the Nigerian government doesn't take too many actions to properly regulate the gaming industry of the country and ensure effective transparency of betting operations.
Advantages of playing online in Nigeria
As we already stated, online gambling in Nigeria is not strictly regulated and it's hard for the government to notice players who gamble over the internet using casinos from different countries, instead of Nigerian online casinos. However, doing so is quite easy as many popular and reputable offshore casinos accept players from Nigeria, which makes the overall gambling situation even worse. But Nigerian citizens have several advantages that make playing on online websites even more attractive to them.
Specifically, they usually have lots of benefits because while playing online, their winnings are not taxed. Also, generally, the minimum gambling age for Nigerian players is 20 years but for players who want to take part in online casino activities, the minimum age requirement is 18 years. For Nigerian people verifying their age is something quite simple as it only requires common documentation like a driver's license, passport, or anything that gives the casinos information about their date of birth and place of residence.
Popular games in Nigeria
Nigerian people are fond of many types of online gambling activities. Among them one of the most popular and the most frequently played games is slots. Popular Nigerian casino slots include Yebo, Spartan, Allslots, and other types which are often considered as the top activities. Although Nigerians are widely considered as slots-lovers these days, there are certain types of other gambling activities of both online and offline casinos which are quite common in the country.
Another popular gambling activity for Nigerian people is the lottery. Because the country doesn't have any specific legislation that covers each type of gambling, most of the activities are considered legal, but Nigeria does have certain regulations when it comes to the lottery. In fact, Section 240 of the general regulation law reviews allowed lottery activities. Specifically, they call any activity a "public lottery" that can be played by the Nigerian people freely after buying the lottery ticket. And any activity which involves winning or paying on chance is considered a "lottery".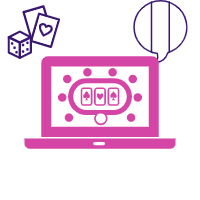 Most of the online sites provide players with wide opportunities for live casinos online in Nigeria. Although locals don't have many chances to participate in any activities provided by gambling websites, they take part in these activities using casino sites from foreign countries. However, land-based casino opportunities are much more convenient for them as they are guaranteed to be licensed.
Even though Nigeria is one of the biggest countries on the African continent, the number of land-based casinos is pretty small. In fact, players can enjoy only three land-based casinos that are licensed and regulated by the government. These are the Transcorp Hilton in Abuja, the Federal Palace Hotel in Ibadan, and the most famous Le Meridien Eko Hotel & Casino in Logos. These casinos usually attract more tourists than locals as they are part of the luxurious hotels in big cities. In these casinos, lots of traditional games like Roulette, Blackjack, and other table games are permitted. Playing these games, as well as, playing online casino slots in Nigeria is an exception from the Criminal Code Act which restricts all types of games of chance. The money received from these places makes a great part of the Nigerian revenue and helps the country's economy grow.
General Nigerian gambling regulation
As you already know, Nigerian laws regarding online gambling are not so many and players sometimes are not sure which game is allowed in the country and which is not. This frequently confuses locals. However, there are two Acts from the government that references gambling activities in terms of what is illegal and what is allowed for the players.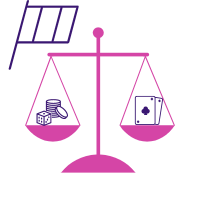 The major act in Nigerian law is called The Gaming Machines (Prohibition) Act which was released in 1977. According to this law people in Nigeria are not allowed to use or own gaming machines and any resistance to this act is punished with one-year imprisonment without the option of paying a fine. However, there's no reference to digital versions of these machines which means you can participate in the best paying online casinos in Nigeria and gain profit by playing online slots. But this doesn't apply to slot machines because according to this act, any type of gaming machine is regarded as a mechanical coin or token that is used for attracting people to gamble and giving them hopes to win actual rewards.
Another basic act in Nigeria developed by the government is the Nigerian Criminal Code. Specifically, for players and people engaged in the gambling industry in Nigeria the important part of this law is Section 236 in Chapter 22 which states that illegal gaming houses in Nigeria are not allowed as they are defined as a venue where players are offered unfair gaming opportunities. Anyone who's caught acting against this law will be charged with a 1000 Naira fine and two years in jail. The act specifies which types of gaming are allowed and which are not, and this is equally important for everyone who takes part in online gambling in Nigeria.
However, these laws don't apply to pools and betting activities and any licensed house, room, or place is allowed to take part in legal betting in Nigeria. As a result, betting and pool houses are the only forms of gambling allowed for Nigerians. But for offering their service, the operators must use a totalisator machine to register bets and divide them fairly among the winners. Also, they have to confirm the registration process to get legal status from the government and if they don't it would mean that they are operating illegally which is punished by the law.
Responsible gambling in Nigeria
Currently, there are major challenges associated with responsible gambling in Nigeria. As we already said, the country doesn't have a strict regulator and in general, the gambling regulation system in Nigeria is quite faulty and needs refinement. Players around the world find it difficult to get information about legal gambling activities on the best online casino sites in Nigeria, but sometimes they don't have opportunities to do so which is why they are frequently breaking the law and getting involved in illegal activities without even realizing.
The government has developed several regulations about gambling in the country but there are no obligations about responsible gambling in these licenses which means it's not determined who is permitted to gamble and who isn't. Therefore, gambling regulations need to be improved to ensure the safety of the Nigerian people. Fortunately, recently there have been some changes, and the country's gambling industry and new regulations are currently pending in some of the states of Nigeria, as well as at the national level.
As a consequence of the lack of general rules, the spread of underground casinos, unauthorized lotteries, and illegal betting sites that operate domestically were immense. Even the players themselves commit crimes sometimes and they are not protected by the government. Therefore, playing at the best online casino in Nigeria is a better option because scamming while participating in offline casinos is more common than in online casinos. The situation is more stable while playing games online because these websites are usually licensed by foreign countries like the United Kingdom or other European countries where gambling is legal. While playing on these websites, if something unfair happens you can file a complaint to the gambling commission of a certain country. But in Nigeria player protection hasn't yet been achieved and people can't even complain to the local police about the gambling issues.
How we rate Nigerian online casinos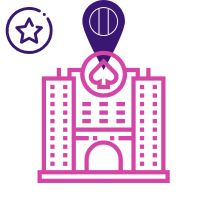 Taking all these existing issues into account, it's not a surprise that choosing a reliable website to gamble online in Nigeria is a big problem for the citizens of the country. So, if you want to play safe, we recommend following a few simple steps to choose a website wisely and protect your money and personal information. There are some trustworthy websites on the Nigerian online gambling market but for finding them, you need to pay attention to that the website should be licensed by an authoritative regulator like Malta Gambling Authority which usually provides guaranteed security. Also, you should take a good look at the game providers. The most reputable game providers offer their customers a wide range of game libraries which is an essential factor for having the best experience while playing online and they never partner up with fraudsters.
Besides, you need to ensure that the Nigerian national currency, Naira is accepted on the website. The reason for this is simple – when you are playing at a Nigerian online casino website your own safety shouldn't pay additional fees and not mess with the exchange service, no matter how effective it may be. One more thing is choosing the correct payment service. In Nigeria, the most commonly used money transaction systems are Voguepay and Alterpay which are accepted by the best online casino sites in Nigeria. So, if the website satisfies all of these options and also, an amazing bonus and promotion system, then you should definitely choose that one for having the best experience.
Of course, even after this discussion, it's still hard to find the right website. So, try to choose wisely, play safe, and enjoy your experience.
FAQ on Online casinos in Nigeria