Pai Gow – Combination of two gambling cultures
In our Pai Gow poker guide for beginners, we'll explain exactly how this fun game works. Pai Gow Poker is a fascinating game that brings together the best parts of two great gambling cultures: the Western game of poker, and the classic Chinese Pai Gow domino game. This version uses cards, rather than the traditional dominos of the original Chinese game, but other than that, there are many similarities between the two games.
The good thing about learning to play Pai Gow poker, online or in person, is that you'll find it's a much less stressful way to play than some other online games. Basically, you have to make the best 2 hands you can out of 7 cards, without reusing the cards. In order to win, you have to win both hands, or, in order to lose, you have to lose both hands. But what are the details of this fun game, and how can you win while playing Pai Gow poker online? Let's take a look and see!
What is Pai Gow poker?
As we've already pointed out, Pai Gow poker is a combination of Chinese Pai Gow dominoes and Western poker. It's a relatively easy game to understand, actually, and learning the basic Pai Gow poker rules takes no longer than learning poker hands.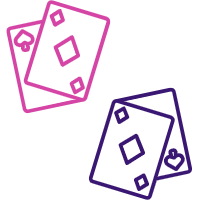 This is a one-on-one game between the house and the player, meaning that the basic and natural question of "how do you play Pai Gow poker?" is relatively easy to answer. Seven cards are dealt with the player and the dealer, and from these cards, you have to create one high hand of 5 cards, and a lower hand of 2 cards. The value of the hands is calculated according to standard poker scoring, so a hand with two aces will beat one that's a king-high. Easy to understand, right?
Your 5-card hand should be the higher hand, while the 2-card hand should be lower but still strong enough to win. If you're looking for some Pai Gow poker strategy tips, there are a couple of things that you can bear in mind. If you've got 4 of a kind, you can split the cards into 2 separate hands, or you can keep all 4 in one hand, and use the best 2 other cards for your second, 2-card hand.
The house follows more or less the same rules as the player, but their ability to split hands is much more limited. In order to win a hand in casino Pai Gow poker games, you have to win both hands, the 5-card hand, and the 2-card hand. If you win only one hand, it's a push, and your bet is returned to you. If you lose, the house takes your bet, but if you win, you get paid out even money, less a 5 percent commission for the house. So if you bet €100 and win, you will get back €195 – your initial stake of €100, plus even money less 5 percent for the house, giving you an extra €95.
As for Pai Gow poker betting tips, there's not really much to it. There's no raising or swapping out cards like in 5-card draw poker. You simply place your bet, and if you win, you win. If you can't make it to a land-based casino, or you prefer to play Pai Gow poker online, it's unlikely that you will be able to place bets on other players, especially if you're playing an automated version of the game. However, if you're in a brick-and-mortar casino, you can sometimes bet on the outcomes of the hands of other players at the same table.
How to play Pai Gow poker online?
With the immense popularity of this game at both online and land-based casinos, it's worth your while learning how to play the game. With a low-risk rate and regular payouts to players, it's a good choice for anybody looking to maximize their gaming while minimizing their risk.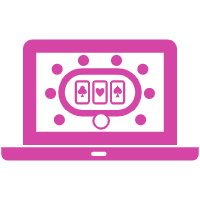 If you're looking for a good place to play online Pai Gow poker, free or for real money, one of the better game versions is that created by Play 'n Go. Their excellent Pai Gow game has great graphics, very good gameplay, and also comes with the option of choosing your hand in the same way that the house does. This can make it easy to get started off.
Pai Gow poker casino game strategy
Before you get into too much detail, you can try out a game or two of free Pai Gow poker at any online casino that offers it. The main point that you have to remember is that you're trying to get the best possible hand in 2 hands, so try and maximize the value of both hands. For example, if you get no matching cards in your hand, you should play the second and third-highest cards in the low hand. This means that, should you get an ace, king, and queen in your non-matched hand, you should play the king and queen in your low hand.
If you're looking for some slightly more advanced Pai Gow poker tips, there are some excellent detailed manuals out there. One good thing to note is that, if you're dealt the joker, use it to create a match, meaning that you should then put the second and fourth-highest cards in your low hand. Otherwise? Good luck!
Where to play online Pai Gow poker?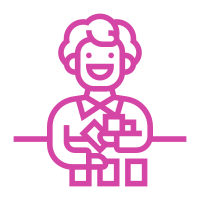 Since its invention in the 1980s, Pai Gow poker has taken the gambling world by storm, and of course, you can also play it online. Although there aren't too many casino Pai Gow poker bonus offers, there is still something available for the discerning player. If you take a look at our excellent selection of online casinos, available here at our website, you'll be able to find some Pai Gow poker game sites to suit your needs.
And remember, if you aren't too sure of the possibilities inherent in this exciting game, or you'd like to try it out before committing to anything serious, you can always try playing Pai Gow poker for free at any of the casinos that offer this game. There are plenty of places to play, and plenty of ways to win, so go wild!
After reading through our online Pai Gow poker instructions, head on over to your favorite online casino and give this game a try. We reckon you'll love it as much as we do!
FAQ on Pai Gow Poker