Casino Rules
Casinos can seem pretty intimidating places to the uninitiated, yet it needn't be that way.
The basic casino rules are fairly easy to follow.
In fact, when it comes to the online version, there is very little in the way of 'etiquette' to follow, as there is in the bricks and mortar variant.
There are no heavies ready to escort you if you get a little tipsy (though we definitely recommend you not do that whilst gaming!) or if you employ systems which are not to the house's liking or simply if you are winning too much!
Moreover, there are no online gambling rules regarding times of opening and closing; if you can play online in your jurisdiction you can play at 02.00 in the morning, or 17.00 in the afternoon on Christmas Day if you wish!
Similarly there are not so strict limitations on stake sizes in standard casino game rules as there can be, for instance on the Baltic ferries, it makes it easier to employ strategies on games like Roulette (it's not that the authorities don't have the best intentions in trying to protect players – it's simply that they don't really understand gaming, generally not being gamers!).
Let's take a quick look at the standard casino gambling rules, in the strictest sense, so you don't fall foul of any regulations you weren't sure of and get the best gaming experience possible.
General casino rules and regulations
The most straightforward of casino rules and regulations is that you have to be of age, of course.
This is 18 in most jurisdictions. In other words, if you are not 18, you cannot game for money online.
Terribly sorry, that's just the way it is – so if you're a minor you can certainly read this info, but you'll have to wait a bit longer before putting it into practice.
That's not patronising – we were all there once, so enjoy your youth while you can (honestly we'd swap places with you for a few extra years!).
It may also have occurred to you that the rules of casino online vary from jurisdiction to jurisdiction as to whether you can game online at all, and that is very true.
Some countries effectively ban it altogether (eg. in most US states) though having said that, since online gaming is, like the internet itself, still a relatively new phenomenon, the law is still settling down, so to speak, and it's by no means clear if we have reached maturity here.
Anyway always check the law where you are – it may be that it's not easy to make payment from your bank account directly, in which case you will need to use some of the other secure payment methods like Neteller or Paysafecard.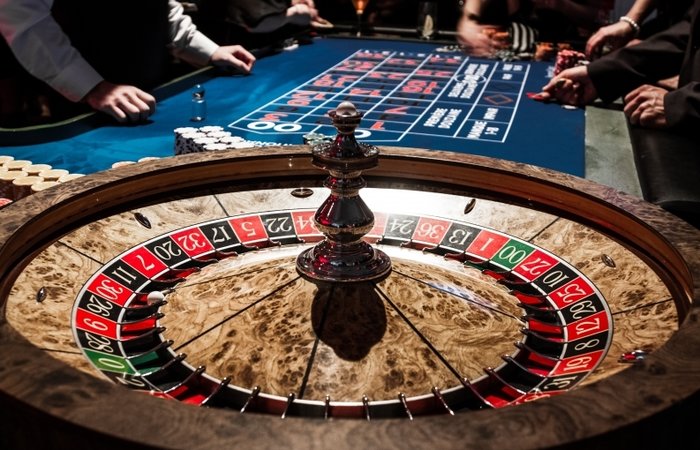 Basic casino rules and tips for beginners
Once you have established whether you can actually play or not, the rules for casino players are fairly straightforward.
The online casino will vet you for security purposes, just to check you is who you say you is, but again this is quite a swift process.
Most online casinos will give you a Welcome Bonus, either Free Spins or 'free' money; in the latter case, most casino games rules will require that you 'play through' the money a set number of times before you can claim any winnings. Typical values will be around x15 through to x40. So you will have to wager and rewager your bonus money, say 100 Euros, that number of times before it is 'yours'. This is actually quicker and easier to accomplish than it may seem.
However in the case of Free Spins on slots, any wins you may get are yours for keeps!
Online casino gambling tips
The rules of casino games are such that the best tips vary from game to game, but here are a few generic pointers.
You can often play for free before you even sign up to get an account, which is an excellent way to try out a game and indeed an entire casino before deciding it is for you. Remember that winnings are not real, though of course!
If you do take advantage of the Welcome Bonus money noted above, online casino rules state that the wagering requirements can often only be fulfilled 100% on slots. This does not mean that you can't use the bonus money to play table games like BlackJack, it's just that it won't all contribute to wagering requirements fulfilment.
An online casino will publish the exact figures for each type of game in their terms and conditions, so always consult these.
In any case, this is a hint at what types of games are the most rewarding to players – ie. table games; these tend to have a much better player's edge than many slots (though at the same time potential winnings aren't anything like as high as they are for the big progressive jackpots).
Betting rules for casino players
There are a couple more casino games and rules to consider.
First, different games have different limits on what you can bet, for instance there are high roller variants of BlackJack and lower stakes types.
The same goes for Roulette, Baccarat and many other games.
You need also to consider the casinos rules about things like withdrawal limits per month (which can apply in the (very happy) case of big wins) and also how to set limits on betting for problem gamers.
This latter case will only apply to any problem gamers who you may know, of course, but it is worth going for a casino which allows players to precommit to only betting a set limit per day, week, or month.
Also, check which payment methods a casino carries, to check that there is one which is ideal for your purposes (and indeed one which you can even use in your jurisdiction).
And finally, always read, read and re-read a casinos terms & conditions before committing. And if there's anything which is not clear, contact the casino directly – most of them have a Live Chat window which gives prompt answers to all reasonable queries.