Unlicensed Casinos and how to detect them
While licensed casinos are usually always the safest when it comes to handling your finances, you might be surprised to learn that there are also unlicensed casinos that operate from multiple countries and they have quite a lot of customers. The concept of an unlicensed casino might be a bit confusing but actually, there is a way to operate an online casino that is unlicensed. Here's what that means: Unlike a licensed casino that has to undergo tough background checks and is in compliance with all the regulations and safety requirements that the regulatory bodies have an unlicensed casino has no obligation under any board or authority and can conduct its gambling business any way they want to. While this might not seem like much, any player that is choosing to play with an unlicensed casino is putting themselves at a huge risk.
You might be wondering how unlicensed casinos can actually be legal, but the tricky part is that they are pretty hard to track down they almost never have disclosed office locations or any authentic contact information for that matter. They do not answer to any authority and can easily scam you out of thousands of dollars without having to answer to anybody or having to return the stolen money to the players. They promote their fake bonuses, fake tournaments, and fake jackpots, praying on those who don't know any better and can be easily tricked into gambling at a casino that does not really provide the advertised services and continues to scam new players and fool theme into playing at their casino.
The worst part about such casinos is that it's incredibly tricky to distinguish them from the regular, licensed casinos because their websites almost always look extremely professional and they check all the boxes for a legit online casino. Most often they have an average looking website, nothing too unprofessional and nothing that is overly done because they want to stay under the radar, they usually have a good selection of games, different slots and jackpots to lure the clients in, and their favorite way to trick people, the bonus offers.
This way they get these players to hand over their private financial data and they scam them, without leaving the trace for these people to follow and seek justice. Since when playing at an unlicensed casino you are risking so much of your safety and money its better to be educated on this topic and stay alert to the fact that illegal activity like this happens all the time and the responsible thing to do is to stay informed and stay alert to these scammers, especially when playing online for the first time.
Why Unlicensed casinos are risky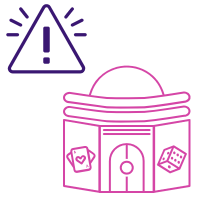 One might say that gambling is always a risk and that is in fact true. When gambling the wins aren't guaranteed and you should always be ready for a failure. But there is a crucial difference between how the licensed casinos manage their games and gamblers and how an unlicensed casino deals with it. When you are playing at a licensed casino all the games and payouts are dependant on the Random Number Generator, this means that whether you win or lose is completely random there is no interference on the casinos. part and your chances are as high or as low as the casino themselves present.
While playing at the licensed casino does not rule out the possibility of huge losses, you know that it is pure luck and no one has tried to rip you off or falsely give you the impression that you actually had the chance to win. On the other hand, this is exactly what all unlicensed casinos do. They rely on false advertisements, they make false claims and overblown offers, and expect those who do not know about the dangers of playing with an unlicensed casino, to fall for their tricks, knowing that the players have no chance of scoring any wins under any circumstances.
The Random Number Generator (RNG) is a mechanism that ensures that wins and losses alike are random. This way the casinos are ensuring that the players have the fair chances of winning when they make their deposits. Quite the opposite happens with an unlicensed casino. When these casinos, who don't answer to any regulatory body, offer these wins they can easily tamper with by the operators themselves. These casinos have full control over the RNG mechanism and can mix and change it the way that they see fit.
This means that when you make a deposit at an online casino that does not operate under any licensing you are depositing this money into a casino that does not play fair. This is because when the licensing bodies don't control the RNG, they also lose the ability to apply their regular policies to the said technology which ensures that the RNG isn't tampered with and continues to generate the numbers at random without outside interference.
When you make a deposit you are practically losing it immediately because the outcome of any game you decide to play is predetermined by the casino itself and as you can probably guess, these results are very rarely if ever in favor of the player. These casinos mostly rely on the new players who haven't been around the gambling scene for too long and are susceptible to scams like these. Any experienced player knows that you have to check any online casino licensing before making any deposits because actually there are obvious signs you need to look out for as to now become just another victim of an unlicensed casino.
How to tell if you're playing at an unlicensed casino
One of the easiest things to look out for is the simple claim that the casino is licensed. Any casino with operating licenses will mention it somewhere on its main page to make the customers feel safe at their website. If a casino has a license it will make sure that the visitors can actually see that. But when you enter a website of an unlicensed casino you will find no evidence of any legitimacy on their page or any information about where and how they operate their casino. This is because they want to trick people into thinking that they actually are a licensed operator and are a trustworthy company. In reality, when there are no clear indications that the casino is licensed you can rest assured that there is something suspicious going on.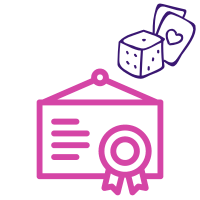 This isn't the only way to tell if a casino has no licensing. Another very tricky thing you will need to look out for is the bonuses. As we all know the welcome bonuses and promotions are one of the most important things for online casinos since these offers tend to attract the newest customer. while the casinos have actually learned to promote their bonus offers heavily and are placing much bigger importance on them now, there are some offers that are simply too good to be true. You might come across the bonus offer that guarantees a 500% bonus match-up or limitless free spins and while in theory that sounds very good, it is simply not realistic. While you can expect to find amazing deals in licensed casinos as well, if an offer seems too good to be true it is likely that he is just another unlicensed casino trick aimed at tricking new players to make a deposit that they will never make back.
The looks can definitely be deceiving in this scenario. These casinos know that the second they present a sketchy-looking website, even the most inexperienced users will start to see that something is definitely wrong here. So they try their best to appear as just another average online gambling destination to make sure that they don't attract too much attention. This way they can stay under the radar while scamming hundreds of people daily, with zero chances of these people getting back their money and time. These unlicensed casinos will try and put on a visual of a licensed casino, sometimes even using the fake licensing to leave the impression of a trustworthy place where your money will be safe. This is why double-checking the information that the casino provides is crucial and should always be kept in mind.
The only way to avoid getting scammed by this unlicensed casino to be attentive and look for these two main ways to detect an online casino scam. If you are willing to do a bit more research you can always try a search for their contact information. Way too often these online casinos will put up fake information about theme be that the fake numbers or emails that don't respond. You can always look into it and try to reach out first to make sure that the casino is real or just a scam. You can also lookup their licensing number and see if it is still active, completely fake, or revoked.
Looking up licensing might sound a bit odd, or even difficult. In reality, this doesn't require any special access to certain websites or even any extra skills. All you really have to do is copy the information and seek its validity through search engines. And while this might sound tedious, this is something that you will only have to do once, and then you can feel safe playing at this specific casino for years and years to come.
Precautionary steps like these are an absolute must when playing with the online operators, especially the ones that maybe you haven't heard about before or the ones that leave the impression that they might be hiding something.
While most of the time the casinos that look legit are licensed, there are exceptions and the greatest damages come from these very casinos. Being a careful gambler is the best way to ensure that you don't have to deal with the consequences that so many of the new players deal with every day simply because they did have enough information to even assume that something might be off here.
What you should also look out for is to ensure that the licensing information that the website displayed is new and not outdated. The licensing bodies will often revoke or suspend the licensing and the casinos will leave their licensing info on the main page to convince people that they are still a licensed casino. There is a separate database that you can access and see if the casino that you're interested in is o the list of casinos that currently have active licensing. So there are definitely enough ways to ensure safe gambling all you need to do is put extra time in researching the casinos that you are putting your money into and quite frankly if you are risking losing all your money with no chance to ever win it is definitely worth the effort.
The role of the gambling regulators
Another important aspect you need to consider is this: Even if the casino is licensed you need to make sure that the body that it is licensed by is trustworthy and has a good reputation, Every country has its separate regulatory body that manages gambling venues and any sort of gambling games. There are countries where the requirement s are less strict and where these licensing bodies give out their licensing quite easily. But then there are a couple of licensing bodies that are known worldwide for their impressive resume and their strict protocol. Couple of authoritative bodies that you can always trust ate the Uk, Malta, and most of the European regulators they usually always have only the best casinos under their licensing.
Since we've discussed why unlicensed casinos are so dangerous, now more than ever the importance of gambling regulators is evident. The Gambling world seems to be changing and these regulatory bodies are trying to make sure that these changes are positive, with more safety measures in place and with more accessibility to the information needed to protect one's self from scammers and fraudulent companies as we see in the gambling industry.
Most people who have unpleasant experiences with online casinos are almost always connected to the unlicensed casino since any mistake of this sort would get the licensed casino at least a very strict warning and it could risk losing its license over this. This is why so many online casinos now pay so much attention to the gambling bodies and their own customer service, to ensure that the players are satisfied and the playing environment is honest and transparent. But it is also important to remember that not all licensing bodies are created equal some licensed casinos can still be classified as more licensed than the others even though they are technically both licensed gambling venues.
You might want to do a bit of research about the licensing body as well before you commit to making a deposit at the online casino or any gambling venue that you haven't interacted with before. This is a good practice no matter what you are doing online, double-checking is always the key when it comes to digital security. Make sure that the information non the casino webpage is searchable and you can seek action if something were to go wrong.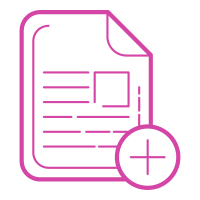 While this might seem like too much work, when you really think about it, when you are risking getting scammed and never getting a return on any of your deposits, this should be a standard procedure before making a deposit at any casino. These days it is not too difficult for casinos to pretend to have the licensing especially since there are so many options now. The online casino industry has grown over the last few years and more and more online casinos are appearing.
With so many choices it can get overwhelming to choose a casino and to stick with it. People are constantly trying new casinos and those unlicensed gambling venues take advantage of that very easily. Particularly because the users are switching casinos so frequently it becomes a standard procedure and these players don't even bother to check the legitimacy of these casinos or try to learn more about them. The unlicensed casinos are making the most of this bad trend and trying to scam as many people as they can. which is why knowing how to detect a scammer and what signs are a dead giveaway are crucial to keeping your money away from scammers.
As online casinos get bigger and more popular we will also see the rise of such unlicensed casinos trying their best to rob people out of their gambling money, so with it, it is crucial that gambling regulators also get the treatment they deserve and are given the opportunities to do their job to the highest standard, ensuring the safe environment for the future players and gambling lovers.  This can actually help to change the gambling industry into a more wholesome place.
FAQ on Unlicensed Casinos