Free Casino Games – Playing without money
There is nothing like the word "free" to get people smiling and interested in something. And although they say that "there's no such thing as a free lunch," we beg to differ a bit, as although lunch itself might not be free, you can certainly keep yourself entertained by playing free online casino games during your lunch break.
But what do we mean by free? Surely there's some kind of a catch? Well, not entirely. It really depends on the casino you play at, and if you want to get free spins or not. But it really is much easier to find free games to play than you'd expect. Here's a quick breakdown of where you can play casino games for free, and what, if any, the restrictions might be. While we're all in favor of playing for real money, if that's not a feasible option, you can still experience some of the excitement of playing your favorite games while not paying for your favorite games. Here's how you can do that.
Check free casino games here
What are free online casino games?
This bit is relatively easy to grasp, as it does what it says on the tin. If you want to play free casino games online, all you need to do is find a casino that offers such a facility. This isn't as hard as you'd think, as most casinos do in fact offer players the chance to try out their games before they commit to playing for real money.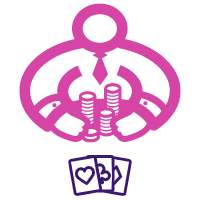 So once you've found a casino that offers players the chance to play for free, all you need to do is choose your free casino game and start playing. This is useful if you simply want to check out a game before you commit to it. Almost every game is available to be played for free, with the exception of live casino games and, occasionally, the progressive jackpot slots (you can typically play them to get an idea of what to expect, but you can't play them for real payouts, of course).
Depending on what software provider developed the casino games, free download games are also available, either individually, or, more typically, on a casino's downloadable platform.
However, this way of hosting games, whether it be free games or playing for real money, has mostly gone by the wayside. Nowadays, if you want to play free casino games, no download is required at most online casinos.
In order to play these games, all you have to do is click on their icon on the website of your favorite casino, and see what happens. You can spin and try out the game for as long as you like. Sometimes you'll be given a practice balance as well, which also helps you see what happens when you make certain bets – how quickly your balance runs down, what sort of wins you'll be getting, and other useful information. All of this can help you, so it's not a bad idea to try your hand at free games. Casino operators provide them for a reason, so why not give the more popular games a try?
Most popular free casino games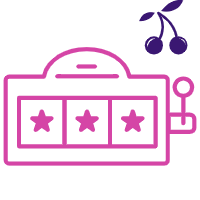 What qualifies as a good game obviously depends on your tastes, but if you are a regular online casino player, you will probably be aware of some of the bigger online software producers in the industry. These are Playtech, based on the Isle of Man and creators of many popular games including the range of Marvel slots; Microgaming, the oldest online casino software developer whose popular titles range from Arthurian Avalon to football-mad Shoot; and NetEnt, the Swedish giant whose famous Starburst and Gonzo's Quest slots need no introduction. All of these outfits offer free casino games to play at casinos that host their games.
Other smaller providers also have a range of games that can be played for free. These include the up-and-coming Thunderkick firm, whose entertaining games like EsqueletoExplosivo and Børk the Berzerker are also available for free play. Have a look around and see what's available.
But whatever you consider being the best free casino games online, it's no use if you have nowhere to play them. Not every casino operator offers you the chance to try out their wares for free, or at least without opening an account at their casino, so it's definitely worth taking a look at where you can play for free.
Where to play casino games for free?
As already stated, you can play online casino games free at most places where casino games are on offer. However, whether you have to open up an account or not is another question. One thing that can help you determine whether you can play for free is if you can see the list of casino games. Places such as LeoVegas or SuperLenny, where the list of excellent games is available on the homepage of the casino, are obvious choices. At such a casino, free games are just a click away, with no opening of accounts necessary.
However, some of the casinos require you to open your account before you get to try out their games, which isn't ideal if you're looking for casino games online free play. Whether you want to or not is up to you, but most games will be available at another casino, so we'd suggest you try out some other place before opening an account. One particular casino that is very good, yet requires an account first, is Betway. This Microgaming casino doesn't list its games on the homepage, so in order to play online free casino games, try out going to another casino, then coming back and playing for real money at this top casino.
Free casino game sites
So where to from here? There's plenty of free online games casino sites around for you to play at. Just take a look at our list of excellent casino operators here on this site, and you'll be able to find out exactly where you can play casino games free online. Have fun playing, and have fun winning!
FAQ on Free casino games