How to Play Poker
If there's a game that has one of the largest line of followers is Poker. It is also the game with most controversy around it.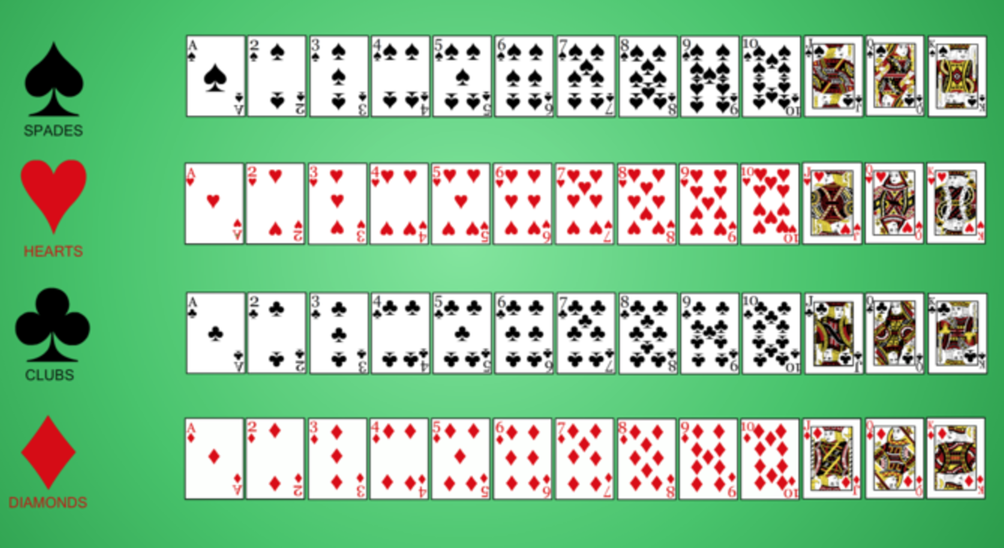 There countless films about poker, from James Bond films (yes, we know he loves Baccarat, but Poker is also featured!), to students who quickly know how to play poker at casinos in Vegas and start playing as high-rollers to pay for their tuition fees, etc… They all mention different ways to beat the casino, how to count cards, etc… but most important, they're all focused on how to avoid getting busted! Though we clearly have an affection for these films, we don't encourage players to follow their steps, otherwise you'll end up losing your money or worse, in jail!
Why is there so much fuzz about learning how to play poker at a casino anyway? it's just a game isn't it? the trick with poker is that if you have the required skills, and practice a lot, then chances are you'll be very good on this game and you'll even be able to compete on world tournaments.
Some new players might ask: how do you play poker at a land based casino compared to playing at an online one? The truth is there's actually a difference, but not on the rules of the game, but rather on the strategy you can use for beating your opponents, when to bet big, when to pass and when to quit the game.
But, being brutally honest, if you know the rules of the game then you already know the mechanics. Check below our 'How to play poker online' section to get the basic strategies for this game.
How to play poker online?
The rules of online poker have officially no differences when compared to the land-based casino version of the game. Except for the intimidation strategies against your opponents, the rest of the game will be quite similar regardless of where you choose to play; if you already know the ins and outs, online versions of the game will make no difference to you.
Some newbies may wonder where to play poker online? the answer is everywhere! The whole internet is flooded with poker games, so the best advice is to look for a safe online casino that offers most of the variants of this game.
First, learn how to play poker by choosing which variant of poker you want to play. Unlike other games, there are many (we emphasise many) variants of poker, including: Triple Play Draw, Caribbean Stud, Game King, Deuces Wild, Texas Hold'Em, Joker Wild, Jacks or Better, Casino Hold'Em, Oasis, etc…
Though they might look different, but they all follow the basic rules of poker. Check our section below to get the basics of online process of poker gaming.
How to play poker at a casino?
Poker is played with 52 cards. In poker all suits are equal, no extra points added for choosing one. Aces are the highest cards of the game, followed by K, Q, J, and then the rest of the cards from 10 to 2.
The rank of hands is the key to poker; if you want to know how to win at online poker, then learn how to get the best hands:
Royal Flush: when you have the highest cards in one single hand, meaning an A, K, Q, J and a 10.
Straight Flush: any 5 card in sequence of the same suit, e.g. 5, 6, 7, 8, 9 of spades and so on. The player with the highest cards will win with this hand.
Four of a Kind: just like its name, if you have 4 cards of the same number from different suits. If two or more players have a Four of a Kind, then whoever has the highest set of 4 cards in their hands will win the pot.
Full House: when you have 3 cards of one number/card and 2 of another number/card, e.g. 3 queens and 2 nines. If two or more players have a Full House, then whoever has the highest set of 3 of a Kind in their hands will win the pot.
Flush: means that you'll have all 5 cards from the same suit, though not in sequence, e.g. 2, 4, 5, 8 and Q of Spades. Same rule applies, if two or more players have a Flush, then the player with the highest set of 5 cards will win. However, if two people have exactly the same hand, then the player with the highest second card will win the pot.
Straight: when you have 5 number cards in sequence from mixed suits, e.g. 6♢, 7♣, 8♤, 9♥ and 10♣ . The highest Straight is the Broadway or a set of A, K, Q, J and 10 from mixed suits (if it's the same suit, then it becomes a Royal Flush). The lowest Straight is the Wheel or a set of A, 2, 3, 4 and 5.
Three of a Kind: you have 3 of the same number or card and the other 2 don't matter. Three of a Kind is also known as Trips.
Two Pair: when you have 2 pairs, e.g. K, K, 10, 10 and a 7 (the extra card that doesn't belong to any pair is known as the Kicker). If two or more players have Two Pairs, then the player with the highest pair will be awarded the pot. If two players have exactly the same Two Pairs, then the kicker will split the difference, and the player with the highest kicker will win the game.
One Pair: when you have only one pair, e.g. K, K, 10, 5 and a 4.
High Card: if nobody has a pair, then the highest card will be awarded the pot.
Knowing all the poker hands, and knowing a few tricks on how to win online poker games, then your skills will quickly improve and you'll be able to play with better opponents and you'll see why poker is such an attractive game that never ceases to amaze everyone in the world.
How to play poker for free?
Newbies and seasoned players are always eager to know where to play online poker free. Fortunately most casinos let punters play for fun.
You may wonder, how do I play poker if I'm playing it for fun with no money? That statement is partially true because you're missing the pressure of betting your own money and raising or doubling your bet.
However, you can learn the basics while playing for free and, being totally honest, if you learn how to play casino poker for free, you'll be ready to take the next step and start playing for real.
How to win at casino poker?
Regardless if you're a seasoned player who's been to professional tournaments around the world, there's always something new to learn on how to play poker games. Since poker doesn't rely just on luck, but it requires a great deal of skill, then the game has virtually endless varieties and strategies.
Being totally honest, it isn't that difficult to learn how to play poker in casinos (online or land-based ones), mastering the hands and taking advantage of your bets. However, it takes years of practice to become a true poker pro.
However, since the game gets more and more complicated the more you play it, newbies tend to ask us: how do you play poker for beginners without breaking the bank? it's easy and totally possible, simply start playing for fun and also play it among friends. If you choose to play online, then make small bets and practice as much as you can.
Word of advice, don't get into an online poker tournament if you don't master the basics or if you simply don't know how to play poker in a casino? otherwise you'll end up destroying the bank!