South African Online Casinos – Can you get a good gambling experience
Gaming laws in South Africa have undergone several changes since South Africa's Gambling Act of 1965 was enacted. Since that time the gambling industry has also undergone many changes and the establishment of online casinos for South African players, has added a new dimension to the issue. While the National Gambling Act of 2004 banned online gambling in South Africa, and the subsequently updated laws of September 2011 clarified that online gambling is illegal within South Africa's borders, there are still plenty of South Africans who enjoy the services and games of quality online casinos. The reason is that the South African online gambling laws are geared towards the online casinos themselves, and do not target the individual players.
Best Casinos For South African Players
Legal Online Casinos
While online casinos are banned in South Africa, the emphasis of the law and the responsibility rests with the banks that process payments for online gambling activities and with the operators of the gaming sites. While best-paying online casinos in South Africa are banned from accepting South African players, individual players have never been targeted and prosecuted for playing at online casinos. The legal arm of South Africa has not stretched to the players themselves so it is the responsibility of the online casino operator to decide whether they want to operate in South Africa or not. The online casinos that do operate in South Africa are fully aware of the law and are located far enough from our great country not to be concerned about any legal consequences.
According to the laws of September 2011, no online casino operator can legally offer gambling services within the borders of South Africa. However, there is still a wide choice of operators who continue to attract players from South Africa. Finding safe online casinos is a priority for South African gamblers. The casinos that you play, must be fully licensed and regulated in a reliable jurisdiction and must employ comprehensive security measures to ensure the protection of your financial information. An online casino that is audited by a third party will ensure that the casino complies with minimum standards for the industry which will further protect your rights and the fairness of play.
Playing Experience at online South African casinos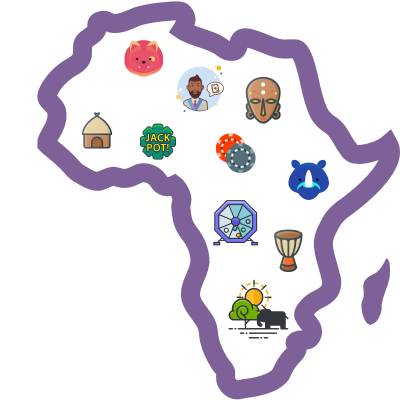 Many top online casinos in South Africa that offer services to South Africans have adapted their sites towards this market. Some offer bonus information in Rands while others may offer deposits and withdrawals in relative currency. Besides the important points of security, minimum standards, and fairness, South African online casinos offer a range of secure, legal, and safe banking methods that are available and accessible for South African players. This means that you will be able to make deposits and withdrawals simply and conveniently to your online casino account and you will have a range of methods to choose from. You will also be able to play in your local currency of South African Rand/zar. This will make gambling simpler and will help you avoid hefty conversion fees that you would have to pay if you were playing in another currency from South Africa. Being able to place bets in South African Rand also offers convenience and helps you to keep track of your bankroll. South African online casinos will offer several different customer support contact methods with representatives available during peak playing times in South Africa.
What to know about legal South African online casinos
Many South African players find online gambling laws in South Africa to be confusing. With changes in the last few decades and the different types of gambling that are available today, it is important to be aware of the laws and how they may relate to you. Here is a short section to help you understand the legality of online casinos in SA.
The National Gambling Act of 2004 prohibits online gambling and in August 2010, online gambling via offshore servers was also banned in South Africa. In September 2011, the South African government made it clear that operators were banned from offering online gambling services to South African residents. At this point, some top South African online casinos closed their doors to their South African customers; however many other operators have successfully remained open to their valued South African players and continue to offer safe and reliable online gaming. As an online casino player, based in South Africa, playing real money online casino games are safe.
Online casino full experience
When you play at safe and secure online casinos in South Africa, you will be able to enjoy all of the features, functions, and services available at the casino. You will have access to all the bonuses and promotions, as well as the VIP program and its benefits. You will also be able to enjoy any of the games that are available at the casino, including free games and real money games. You can have your choice from table games, card games, video poker, slots, progressive games, and more. Many best online casinos in South Africa have geared themselves towards the South African casino player and offer you bonuses, rewards, and special promotions in Rands.
How to Choose a Good SA Online Casino
Now that we have talked about the legality of online casinos in South Africa, let's now dive into the factors that you need to pay the most attention to when actually choosing one. Below you will find several key points that are more or less objective, but the final decision is largely subjective and dependant on your own taste.
Choose an online casino with ZAR
If you've ever taken a trip overseas, you will no doubt remember how difficult it was trying to convert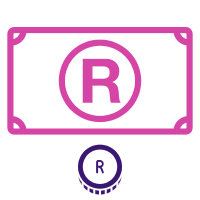 the money of the country you were into Rand. Well, when you play at non-ZAR casinos online, you have to try and figure out how much money you're spending, what the bank charges for currency conversion will be, and whether extra fees will apply. We all know that playing at online casinos is about relaxation, enjoyment, and entertainment, and frankly, who wants to be converting rands, dollars, pounds, and euros when you're trying to enjoy yourself? So what do you actually get from choosing online casinos accepting ZAR? Well, you get the ease of use with no need to convert currency, you can shuck off excessive conversion fees and, another important point, you have the peace of mind that comes with knowing you're playing at a casino that understands the South African banking landscape and has put tight security measures in place to keep your money, your details and your account safe.
Deposits and Withdrawals
Online casinos accepting Rand (ZAR) tend to have a better understanding of what the life of a South African is like and consequently are considered to be the best online casino in South Africa. Every day, we face cyber problems that can lead to identity theft, fraud, and financial loss, and this has made us a little more skeptical of putting our private details online. South African casinos make provision for the types of problems that South Africans face by implementing various banking options, all with tight security, that allow players to make deposits in rand the way they want to and gain access to the games they enjoy with no need to fret. South African players can also choose to use their debit or credit cards to make a deposit, use an e-wallet system, try the many EFT systems, or even send a wire transfer. Additionally, these casinos accommodate the needs of South Africans who want to make withdrawals, by directing them through a simple process that sees the money they have won smoothly make its way from the real money casino account to a bank account.
Promotions and Offers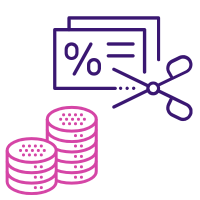 Casinos offer promotions to their players in an attempt to give them access to more chances to win with extra cash and free spins. However, when playing at international casinos, it can be difficult to see what kinds of restrictions are in place and the wagering requirements tend to be higher and tougher to figure out. Players from within South Africa are much better served by sticking to ZAR online casinos that understand not just the currency they use, but the kinds of people they are. Playing at a casino that offers promotions based on holidays you've never even heard of may offer you the chance to collect a little extra cash, but it doesn't make for a very personal experience. Now consider what it's like to play at a casino that understands the kind of entertainment you're looking for after a hearty boerie roll on Braai Day, or that you may have needed a little extra consolation in the form of a bonus after our heart COvid-19 outbreak. Legit online casino South African allows you to play not just in your own currency but give you the tools to take advantage of promotions that make sense to you as a South African.
Gaming Experience
What can you expect from the best South African online casinos? There are a few factors to consider before signing up at any SA online casino. The first factor to consider is the online casino's reputation, and this is where we come in. With our years of experience in the industry, we are generally the first to hear about any unscrupulous behavior by any online casinos. If players are being ripped off in any way, we will not list that casino at all.
Other factors to consider in South African online casinos are their accessibility and player-friendly terms and conditions. A player should be able to contact the online casino via email easily, live chat, or telephone if they need assistance. The casino's terms and conditions should be easily accessible as well as any terms and conditions relating to casino bonuses and free spins. This is how the top online casinos in South Africa list is created. 
Top online slots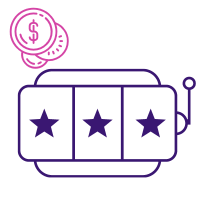 We regularly review the best online slots from all of the international gaming software creators such as Bally, BetSoft, Blueprint Gaming, GVG, iSoftBet. Leander Games, Lightning Box, Marvel Slots, Net Entertainment, NextGen Gaming. Play'nGo, Playtech, QuickSpin, Realtime Gaming, Rival, and many more. By playing slot games via one of our top SA casinos, you'll have access to many of these excellent online slot machines. Besides playing slot games for real money, you can also play free casino games too. Most SA casinos offer free versions of their games for players to test out.
Some of the progressive jackpot slots available to the South African market are bigger than any local land-based casino could offer. If you're a progressive slots player, you'll have a full choice of jackpot slots to choose from when gambling online.
Some new South African online casinos offer free casino software that can be downloaded and installed on your desktop computer. This option does provide a superior playing experience and also provides a more extensive variety of games to choose from for players. You can log into the casino, via their home page, after signing up and creating a casino account. Any games played using this method will not be saved to your hard drive and will have to be downloaded each time.
Mobile Casinos
To play at mobile casinos in South Africa, you need a smartphone or tablet with internet access, which is obvious. These include iPhone, iPad, Android, Windows, and specific Blackberry devices. The sign-up process is fast and straightforward, and you will have access to your casino account within a few minutes.
Online casinos offer a variety of methods for you to easily fund your casino account. These options range from credit and debit cards to various online payment wallets. There are also instant EFT options available which allow you to make immediate payments to your casino account.
Online Casino Bonuses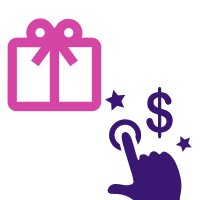 All best online casino for South African players offers a variety of incentives to entice players to sign up at their online casino. Most will offer a variety of deposit bonus options and packages. Some offer a small no deposit required bonus, which is also known as a free bonus, to get players to sign up. There is a new trend to offer free spins on selected slot games once a player has signed up or after they have made a real money deposit. All casino bonuses come with strict terms and conditions. These terms may also restrict the type of casino game you may play while playing through a casino bonus. Players should be aware that some bonuses are just for slot games and some only for casino table games.
Some more about online gambling in SA
Player forums are great places to share your new South African online casino gaming experience with other casino players from around the world.
Casino and gambling operations have always been quite a controversial matter. The suggestions of local politicians were very different, with traditionalists claiming the country should keep the heavy restrictions. Reformers, on the other hand, we're willing to open up South Africa's market to help the country generate larger revenue.
These are some of the reasons why South Africa has restricted online gambling in many of its forms. This leaves local players with the chance of looking for more innovative ways of getting access to online casinos that allow South African players to register.
Prehistory
For a long time gambling in South Africa has been put under heavy restrictions. All forms of gambling were banned by the country's Gambling Act from 1965. The only exception was made for placing wagers on horse racing.
However, most local citizens were still willing to gamble, which resulted in the opening of several casinos in the autonomous homelands of Ciskei, Venda, Bophuthatswana, and Transkei. Still, these casinos were considered illegal under the country's laws, no matter that their number had increased to more than 2,000 by 1995.
Legislation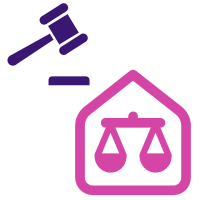 The gambling regime for the gambling operations was changed when the control over South Africa was taken by a new, democratic Government in 1994. It put its efforts into making a way for the casino licensing procedures allowed by the National Gambling Act of 1996.
Thanks to the latter, a total of 40 gambling licenses were granted across the country's provinces to establish legal casinos, as well as a national lottery and some other forms of gambling. These gaming activities were put under the control and monitoring of the National Gambling Board.
Then, a new National Gambling Act was implemented in the country's gambling legislation in 2004. Four years later, in 2008, the National Gambling Amendment Act appeared. Both pieces of legislation were aimed at making the country's gaming regime more up-to-date. The same applied to the online gambling sector. Most provinces in the country offer some safe online casinos in South Africa, but in 2014 online gaming activities were still illegal as a whole in the country.
So, despite the traditionally negative attitude towards gambling activities, the Government of South Africa took some measures to make the gambling legislation of the country more modern first by repealing a blanket ban on gaming activities back in 1994. Then, the introduction of the comprehensive licensing system in correspondence to the National Gambling Act of 1996 came as the next step of the process.
Also, the nine local provinces of the countries were given the right to start granting licenses to both land-based casinos and web-based sportsbooks. The next step towards liberalization of the system took place in 2004, with the implementation of the next National Gambling Act. As mentioned above, online casinos remained illegal.
The gambling industry is constantly growing in South Africa. This is a reason to believe that further steps will be taken to guarantee the successful development of the sector.
The body representative of gambling regulatory authorities within the continent of Africa is the Gaming Regulators Africa Forum. It is considered as the credible authority that is responsible both for the country's regions and for the continent as well. The Forum is willing to maintain a controlled, online casino in South Africa legal and generally risk-free market within South Africa, which is the reason why a strategy for all jurisdictions was developed for any illegal gambling activities and addiction problems to be avoided.
Conclusion
Despite South Africa took off the way of gambling and casino legalization, online gambling is still a part of the gaming industry that is yet to become more popular among local players.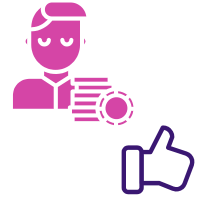 A report made by the Gambling Review Commission stated that online gambling in the country should be regulated to open the market to both local and foreign players. The Trade and Industry Minister Mr. Rob Davies has also made suggestions that urging online gambling regulations is necessary for the South African gambling market to become more up-to-date.
Currently, South African citizens are still able to place wagers and play in the best online South African casino based overseas. However, such actions are technically illegal, as stated on the website of the National Gambling Board.
There is a gambling and racing board in each of the nine provinces of the country. For the online betting providers to offer their activities, they are required to be first licensed by one of these boards. The largest provider of web-based bookmaker licenses up to date in the Western Cape Gambling and Racing Board, which has granted licenses to a total of 32 online bookmakers.
The residents of South Africa are allowed to use these online betting websites legally. Under the provisions of law, interactive gambling is related more specifically to games like poker, casinos, and bingo. Online horse race betting, web-based sports betting and the bookmaking business are actually legal on the territory of the country if the provider is granted the necessary licenses.
FAQ on South African Online Casinos