Online Casino Software Providers – Top Companies & What They Do
The modern world is almost flooded with online casinos. You will come across them everywhere on the internet, and that's not bad news for those who love gambling. As the competition rises day by day, casinos along with their software providers, have to go beyond their possibilities to amaze the customer. When you decide to play casino games and choose a specific platform, you will find out that the number of games most of the casinos offer are fascinating. Did you know that the games you play there are not always created by a casino operator? Instead, casinos have partnerships with different software companies, which provide them with high-quality games. However, it does not mean that they don't make their own games, you will definitely discover a certain amount of casinos doing that.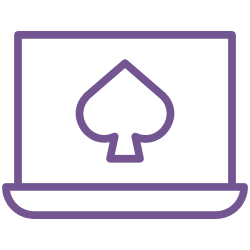 In the past, online gambling websites used to have only one exclusive partnership, which was quite a restrictive approach, and thankfully, it has changed for the good. Nowadays, you will see that websites have a wide range of online casino software companies, that make all kinds of casino games, including slots, poker, table games, etc. Casino software providers play a main role in the development and design of online casino platforms, as some of them do not only make games but also provide software platforms where the casinos are built on. So, choosing the right software company will directly determine how attractive an online casino looks. It's true that every casino desires to have high-quality web development features to achieve the level, where customers are excited and satisfied.
So, do you want to know which are the best online casino software companies? Considering the fact that gambling is becoming more and more popular every day, means that the demand has to be satisfied. That's why a lot of different companies are being created and it might not be an easy task for someone to choose. We think that this topic is very subjective, however, there are some distinctive providers that have been longer in the business or have produced objectively better games. These are:
Casino software development is a huge business and as we already mentioned, new companies are entering the industry with high regularity. It's natural that casinos want to have partners that provide the best casino software. Each casino has its own individual contracts with software suppliers, so let's take a look at how they work together.
Sell the games indefinitely
We all realize that the quality of games that casinos have on their website is of very high importance, but so is the number of them, because more diversity means that more players are going to be interested in what you have. That's why casinos can choose to buy the games indefinitely, meaning that they'll have to pay a certain amount of money to the software provider, and their games can be on their platform for eternity. Besides that, there is also another opportunity – casino software providers will give you a game portfolio for a definite amount of time, but in that case, it's easy to guess that you'll have to pay less. It's up to an online gambling website and their preferences which one they choose.
Leasing Games
Leasing games means that software providers and online casinos make a legal document. According to the leasing document, an online gambling operator uses a software provider's property for a specific period of time. An example of the lease can be the contract, under which the casino agrees to rent a game portfolio for a period of time for a specific amount of money each month. This can happen when a casino wants to test out something – for instance, if a casino sees that its customers are complaining about not having enough slot games, it can simply rent games from a software provider to see if that will make their service better.
Leasing is a great opportunity as there's a chance that casinos will not want to buy something forever, that might be unpopular among the gamblers. According to researches, 15% of slot machines are leased by casinos, while 85% are owned by them.
Profit-Sharing
Online casino software developers also have another option for gaming platforms. Profit-sharing means that you have to split the revenue with a software company. For example, if your revenue from a specific slot game was $10000 for a day, you will have to pay a pre-defined percentage – let's say 10 percent to whichever software provider you use. When you, as a casino operator invest in a specific game, you don't know if it is going to be successful or not. If an online slot a casino chose was underperforming, with the profit-sharing agreement it's easier to replace them with something else, which is definitely some good news.
There might be a special agreement between casinos and software companies that guarantee provider-specific benefits. What that means is that, for instance, if you are in partnership with the live casino software provider, you two will agree on specific advantages that will be offered to customers who choose this provider's game. It will not be a surprise to say that the benefit usually is bonuses, which will tempt customers to start playing.
Bonuses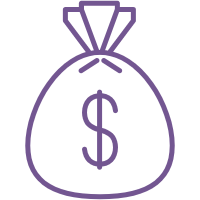 Casino bonuses are something that is super popular in this industry and is proved to be working effectively. So if you're a beginner and don't know how they work, let's imagine the following scenario: You signed up on a gambling platform, and don't know where to start playing. If you see that some provider's game offers a huge bonus, there's a high chance that you will go for that instead of something less interesting. The situation works in favor of both, casino and software providers – they are increasing the chances of generating more revenue, which later can be split.
Contests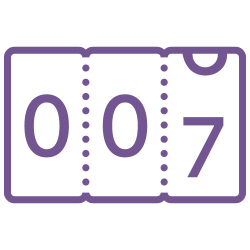 Online casino contests are one of the most common features you will see in this industry. In the past, it used to be a monthly thing, but because of increasing popularity, nowadays they happen much more frequently. This can mostly be a progressive jackpot, which is a special slot's payout, that can be won at any random spin. The good thing about it is what its name says – the longer jackpot gets unclaimed, the bigger it gets – meaning it progresses. When several people are playing a specific online casino software developer's game at the same time, they are all playing & contributing for the same jackpot.
FAQ on Casino Software Providers