Caribbean Stud Poker – Most popular table game
With elements of both poker and traditional table games, Caribbean stud poker is a bit of an anomaly in the world of gambling, both online and off. While it is certainly a stud game, in that players are shown the cards of their opponent, it also differs in that it's a two-sided game between the player and the house. Nevertheless, the Caribbean stud poker game has exploded from its humble origins on the island of Aruba to become one of the most popular table games in the world.
So, if you're trying to work out what to play at your favorite casino, Caribbean stud poker might just be the game for you. Exciting gameplay coupled with traditional poker hands, and the element of chance, all make this one of the best games to whet your taste buds and get you winning quickly.
Check Caribbean stud poker here
What is Caribbean stud poker?
Based on the classic card game, but with a couple of twists that make it fast-paced and perfect for online gambling, Caribbean stud poker is a surprisingly young game. Legend has it that the first Caribbean stud poker games were played at the King International Casino on the Caribbean island of Aruba in the mid-1980s. It was first billed as casino poker, but this name quickly changed to Caribbean stud after the introduction of the progressive jackpot. People first began to play Caribbean stud poker with a vengeance once the jackpot became part of the game, and this is what really makes it one of the best games on the casino floor.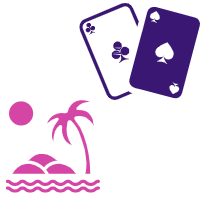 Although there can be more than one player at the table at a time, at least in land-based casinos, the game itself is a straight head-to-head between the player and the house. Of course, if you're playing Caribbean stud at online casinos, you don't need to worry about other players. After betting the ante, or buy-in for the hand, the player and house are each dealt a 5-card hand. One of the dealer's cards is dealt face up. The player looks at his cards and decides whether to bet further. No cards can be swapped out in this game.
If the player decides to fold, he loses his ante. If he decides to call, he has to bet twice the ante. If the player decides to place the bet, the dealer shows his cards. This is where it gets fun, especially in online Caribbean stud poker. In order to qualify, the dealer requires at least an ace/king hand. If he doesn't, the player wins even money on the ante. If he does have that, the hands are compared, and if the player holds the winning hand, his winnings are paid out according to the paytable. This goes from a pair, which pays out even money, to a royal flush, which earns 100 to 1.
And, if the player has bet on the progressive jackpot, getting a flush or higher will earn the player a portion of the jackpot, regardless of whether his hand wins or not. The grand prize is, of course, the jackpot, which you win outright if you get a royal flush. The jackpot is arguably bigger if you play Caribbean stud poker online, so have a look and see what your chances are!
Where to play Caribbean stud poker?
The ubiquity of this excellent game is obvious when you take even the most cursory glances at the game lineups at most online casinos. In fact, simply put, playing online Caribbean stud is as simple as visiting your favorite casino, opening an account if you don't yet have one, and then finding the particular game that you want to play.
Not everybody wants to play for the same amount, and not everybody wants to take the same risks when gambling. However, depending on your aversion to risk, there's always something for you to play. Since there is usually a range of games with different minimum and maximum table limits, playing Caribbean stud online is not a matter of if you can afford to play with the high rollers, but rather, what sort of gaming experience you want to have.
It's up to you, really, so have a look around and see what sort of table limits are on offer. These can range from 10c minimum ante tables, which is almost like playing free online Caribbean stud, all the way up to a €500 maximum bet, which can bag you thousands in the blink of an eye. Who knows – that progressive jackpot could be yours sooner than you think!
Best online Caribbean stud poker sites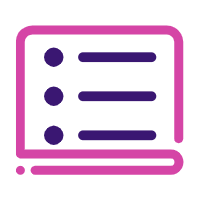 Plenty of casinos offer Caribbean stud, and plenty of software providers have a version or 3 in their lineup. The big 3 providers – NetEnt, Microgaming, and Playtech – all offer a version of this game. The jackpot offer obviously depends on the particular casino, but you can rest assured that all the casinos that we feature on our site offer excellent games which you can play, enjoy, and hopefully win off of!
If you'd like to get to grips with this game before committing to anything huge, you can always play a free Caribbean stud poker game, to see what it's all about and why it's become so popular in such a short time. Most of the casinos on our site offer you the chance to play Caribbean stud poker, so check it out and see which offer suits you best.
Free Caribbean stud poker casino sites
Depending on the casino you have chosen to play at, you'll be able to play free online Caribbean stud poker with a view to learning the game and really getting to grips with the game before you start wagering your hard-earned cash at the casino. Not all games are created equal, though, and while the major producers – NetEnt, Microgaming, and Playtech – all have excellent versions of Caribbean stud, they're not the same in terms of accessibility.
You can typically play Caribbean stud poker free online so as to get an idea of the game, although unfortunately, Playtech doesn't let you play progressive games for free. So our suggestion is to try out the game at a casino that lets you play Caribbean stud poker online free, before getting into anything big.
But that being said, we're sure you'll love this game as much as we do. Fast-paced, exciting, with a blend of tradition and modern twists, try out Caribbean stud online, free, or for real money. You'll win big, and have fun doing so!
FAQ on Caribbean Stud Poker