Online casinos in Cameroon – How to have the best gambling experience
Although most of the countries in the world today are working on improving gambling-related laws and making them as harsh as possible, there are still many countries in the world whose gambling market is not regulated at all. These kinds of countries are usually small, less-developed countries where the gambling industry faces great challenges. You can find many small African nations on the list of the countries that don't have online gambling laws of any type and Cameroon is among them. However, if you are a resident of Cameroon reading this article and trying to find out more about the gambling market in the country, then we are certain that you are one of the lucky few who has access to the internet. Therefore, probably you also have access to online gambling websites and you may even know that the overall situation regarding the Cameroonian online gambling market is not that bad.
Many African nations are widely considered as promising countries for the future of online gambling which is a pleasant thing for every person engaged in the gambling industry because nowadays authorities tend to clean up the market when it comes to land-based casino industries of the different countries. Cameroon is one of them. Located in Central Africa, on the coast of the Atlantic Ocean, Cameroon often deserves great attention from players all over the world because of its accessible online gambling websites and lack of regulations.
In this review, we are going to provide you with all the necessary information to ensure that you are safe while gambling online on Cameroonian websites and increase the chances for you to have the best experience. For this, we will give you a general look at the gambling-related laws and regulations in this country, review the current situation and responsible online gambling in Cameroon and also, we will try to give you insights into the ways we rate online casinos in this African nation to help you decide whether the given casino actually deserves your attention, money and time.
Top Casinos Cameroon – Big List
Overview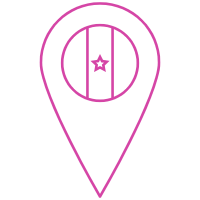 Before we start to discuss the details about the current gambling situation in Cameroon, first it's important to say that gambling in Cameroon is mostly legal, however online gambling is not really regulated. The reason for this is the deficiency of gambling-related laws and the government's lack of interest in this sector. However, many non-governmental organizations have been trying to change the overall situation for good and help the locals overcome problems related to gambling and as a result, now it is believed that the government will start to pay more attention to these important issues as the proposal has been introduced to them which aims to regulate gambling and revise the previous regulation which hasn't turned out to be an effective one.
You can often read on the best online casino sites in Cameroon that the existing gambling act is pretty much outdated as it doesn't really apply to the current situation in the country. The reason for this is pretty simple – the law has been created decades ago when the online gambling industry wasn't even established in the country. After this time there have been many major changes in the finances, technologies, or economics in the country and the gambling sector has also gone through enormous changes. Lots of online gambling websites have been created during this year, the service of Cameroonian casinos both the land0based and the online ones have improved and therefore, new regulations are needed.
However, the only law that is used for regulating the gambling industry in Cameroon is the act, older than you can imagine. In fact, this gambling law was written in 1989 and revised in 2004. Since nothing has changed, no new rule was introduced about Cameroonian online casinos and in this law, nothing is said about online gambling at all. The only important thing that's written in this act is that it enables most forms of gambling in Cameroon, including casinos, horse race betting, lotteries, and other games of chance. However, still, the gamblers in this country have plenty of opportunities to have fun online safely as there are lots of online casinos providing the best possible services on the whole internet but if you one to get benefits you should be careful to avoid scammers and choose the website wisely before you start playing and placing money on these online casinos. For this reason today we are going to review the existing gambling situation of this small African nation and try to explain the general gambling-related terms which will probably be useful whether you are a citizen of Cameroon or decided to gamble in this country from abroad.
Popular Cameroonian Online Casinos
iGaming industry members from all over the world often choose to play on websites established by such small nations as Cameroon. At a first glance, you may be surprised that the majority don't really care about international brands from more trustworthy locations like Malta or the UK. But if we take a closer look at the current situation, the reason is pretty simple. In fact, players usually register on local casinos in Cameroon instead of more reputable locations because the gambling atmosphere here gives them more opportunities to satisfy their needs and enjoy every type of gaming activity they would love to. Everybody knows that gambling in the UK is strictly regulated and players in this country have to learn the law in detail to make sure that their actions are not against the juridical system. This is why playing in local casinos has become a hard task for them.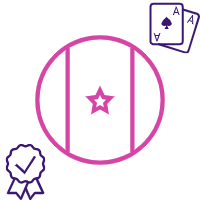 This is why they use the best casino sites to play on in Cameroon. Generally, players faced with this kind of problem choose to gamble with the help of offshore gambling sites and Cameroon is definitely one of these options in this case. There are many reliable online gambling sites in the country which offer a wide choice of excellent quality games. Among the list of top online gambling sites of Cameroon you can find online casinos like Spin Palace, Royal Vegas, and SlotoCash, and many more.
Of course, not all the websites in this country are reliable, many scammers try to decide their customers, but the casinos that usually offer great customer service available 24/7, a wide choice of games provided by reputable software providers, and authoritative licenses can be trusted easily. So, you need to pay attention to all these details before you decide to deposit the money for the first time. But if everything in its place, then you can be certain that your experience while playing online on these websites will be satisfying.
How gambling works in Cameroon
Apart from the general gambling law that applies to every single gambling venue in Cameron, there are many specific details about the gambling sector in this country and we believe that in order to gamble responsibly, all these things need to be discussed. Situated in the center of Africa, surrounded by countries like Nigeria, the Central African Republic, or Congo where the gambling situation doesn't usually face great challenges, the things for Cameroon are a little bit different.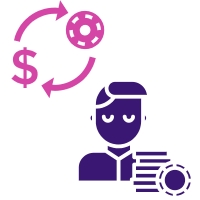 Gambling in Cameroon is not labeled just as legal or illegal which sometimes makes things difficult for the locals when they want to start participating in the gaming field. It's hard to navigate the internet today because there are plenty of websites telling different stories and this is why we decided to help you clear your mind. What we are going to say in the first place is that you can play online with the possibility of zero consequences on the best paying online casinos in Cameroon. In fact, people in this country can enjoy everything online gambling has to offer because land-based operations are completely legal according to the above-mentioned gambling act and there's no need to worry about the regulations and restrictions.
However, it doesn't mean that there are no more problems related to the gambling industry in Cameroon. Specifically, just like in other central African countries, the rate of the spread of the internet is quite a law in Cameroon. According to recent data, only about 5-10% of the population has access to the internet in this country. However, the technologies are slowly developing even in this small nation, and the number of locals having the access to the internet rapidly grows. As a result, we can predict that increased access will give the Cameroonian people the opportunity to take part in more activities than they do now and enjoy the benefits of online gambling in Cameroon.
Is a new law necessary?
Considering the fact that the current gambling law doesn't have the power to regulate the gambling industry of Cameroon and especially, the online gambling landscape, experts believe that new law is needed in the country. Recently it has been a matter of discussion and as a result, the government has finally decided to make some changes and create new laws in which something will be said about online gambling activities as well.
Although now toy may be concerned that you will no longer be able to gamble just as you wish in Cameroon, it's not like that, and in fact, usually, new regulations improve the overall situation because in this way players get information about what is legal and what is illegal and as a result, chances that the officials accuse you of taking part in unacceptable activities, is low. As a consequence, you will feel more secured while playing on Cameroonian online slots or participating in other activities. Therefore, we believe that the new law is definitely needed and the gambling community needs it right away.
One more reason for this is the increased rates of money laundering and corruption in the country. Nowadays many gambling operators fail to comply with this kind of problem and as a result, the overall gambling situation worsens. People are faced with the dangers of losing their funds, or some of them have even experienced identity thefts. To avoid all these problems, it's important to make the law harsher. Not surprisingly, another great problem is gambling addiction. There are no limits, no restrictions and as a result, players spend too much time on these activities and in the end, develop undesired addictions and find it hard to stop playing and return to normal everyday activities. So, as you can see, there are many difficulties in the gambling sector, and finding the proper Cameroon gambling regulator is vital. This is why the government has finally realized that it's time to take further actions and regulate games of chance.
General Gambling Regulation
The country-wide regulation in Cameroon is that gambling, in general, is legal but unregulated. The official history of the Cameroon gambling market started in back 1989 when the government officials made the Finance Law which aimed to regulate the land-based gambling industry in the country. However, after this time there have been some major changes in terms of technologies, gaming formats, economic sustainability, and either important aspects and this is why it's important to create new and up-to-date regulations to control gambling-related situations in the country.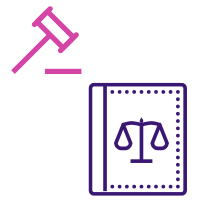 The last action took by the Prime Minister of Cameroon was to appoint the MINATD (Ministry of Territorial Administration and Decentralization) to develop the new sets of lows. He came up with some possible solutions regarding Cameroon online casinos. For this, he conducted a little research and reported that nowadays there are 18 licensed operators in Cameroon in total, and among them are 7 casinos, 7 betting and lottery shops, and 4 gaming machine halls. The largest betting operator in the country is Pari-Mutuel Urbain Camerounais (PMUC) which has established recently. Now they are in charge of discussing the problems related to horse betting in the country which has been accepted as a legal practice since 1994.
Because of these changes in regard to land-based gambling in Cameroon, it is believed that the 2015 Games of Chance law is an important document and this revision was a major step forwards in improving the gambling landscape in Cameroon, but after that, there already has been years and the law still needs to be deeply revised. Currently, the gambling practice is neither prohibited nor allowed which makes the situation hard for ordinary customers to take part in live casinos online in Cameroon or enjoy other gaming activities. However, foreign operators usually make great benefits because of this fact as they use this opportunity for both their and the players' mutual benefit.
After his discussion of the general gambling law, what we can say is that Cameron has proven that having high-quality operators is the priority for the country. Over the past decade, they tried hard to find reputable operators, and now combining this fact with the country's tendency to expand gambling in general, it seems that they can legally introduce online gambling very soon.
Responsible gambling in Cameroon
After reading more than half of this review, now you probably are aware of the problems with the gambling sector in Cameroon. Responsible gambling has been a concerning matter over decades in the country and it still bothers everyone who takes part in the gambling industry of the country. Although there are still a couple of trustworthy websites in the Cameroonian online casino's list, there have been too many problems in this field in the last few years.  The government had been trying to take precautions and protect the citizens from harm, most of their attempts have not been successful because of the lack of a proper regulation system. As a result of the regulation flaws in recent years, there have been reported several cases of identity thefts, money laundering, corruption, and fraud in the iGaming field.
However, every reasonable regulator tries to protect the customers from the above-mentioned problems. For this, it's important to provide a more effective regulation and taxation system and ensure that players gamble responsibly. Although the changes are planned, for this time there are no laws against online gambling, and citizens in Cameroon would like to be sure to play on the websites that have a good reputation in order to minimize unwanted risks while gambling on the best online casino Cameroon. Therefore, it is believed that once the proper regulations will be introduced, legal online gambling would flourish in the country even more.
How we rate Cameroon online casinos
Today the online gambling industry is thriving in the whole world. Lots of new online casinos are introduced every day and it becomes harder and harder to find the best one. Every player ones to find a website that meets his or her needs and gives opportunities to play high-quality games, gain generous welcome bonuses with low wagering requirements and many free spins, and so on. Therefore, we believe that it's important to give you some tips to help you minimize risks, maximize the benefits, and in general, play responsibly.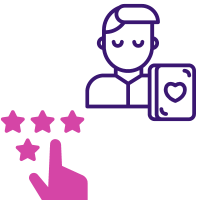 The first thing you should check while playing online in Cameroon is the license of the website. If the website is supported for example by the authoritative Malta Gambling license then it means that your safety is guaranteed while gambling on this website. Also, local gamblers, as well as the players from other countries, have opportunities to choose between a great number of games like blackjack, roulette, or online casino slots in Cameroon and many other different options that give you the opportunity to play the games of chance for real money while playing on the best online gambling sites.
Besides, you should pay attention to the fact that reputable websites usually accept plenty of currencies including bitcoin and other cryptos which ensure that your personal information is secured and no one can get the data about your bank account and the transactions you make this website. Furthermore, pay attention that they have a wide enough choice of games from famous game providers and a handy customer support team that's available to answer your questions 24/7 because you are not always able to find all the necessary information on the online gambling website. Taking all these things into account, the chances that you play safely and effectively are higher.
Bottom Line
To sum it all up, today both land-based and online gambling in Cameroon is legal but not very well regulated. Various excellent websites in the country give you the opportunity to play casino games for real money in Cameroon but here your every single step needs to be taken carefully. It is believed that the popularity of the online gambling market of this little nation will grow even more but for now regulations are vitally important to ensure safety and provide a better gambling atmosphere in Cameroon.
FAQ on Online casinos in Cameroon