Bingo Rules – Simplicity is the key
Bingo might just be the most frequently cited game in movies and tv shows, and while usually in those scenarios they are associated with the older crows, that doesn't necessarily reflect the demographic that enjoys this fun and easy game. It has been around for decades and during this time it has become one of the most popular family-friendly games ever, with people playing it with all their friend's relatives, or even at parties, sometimes without any money.
There are not that many games that people still enjoy even when there is no money involved, this means that the game is just exciting to play and the money is just an element of it. Bingo is the type of game that everyone can enjoy, whether they have played it before or not because it simply that easy. Plus there is this fun element of the dealer, or the host, whichever you choose to call it. They are usually super fun and they make the game even more enjoyable than it already is.
Overview
The dealer or the host is the crucial aspect of this game because they are actually the ones that draw the numbers that players are so eager to know. In this article, we will be discussing some of the basics of Bingo because even though it might seem like a no-brainer, there are some rules everyone should know to avoid any misunderstanding or even heartbreaks during the game. It has been proven time and time again, that there is no other game quite like Bingo that will make everyone come together, make friends and make any situation 10 times more fun so why not make sure you know all the rules and can enjoy it with your loved ones or the complete strangers to break the ice
While it isn't exactly what you'd call a complicated game, bingo does have a couple of rules that require a degree of explanation. The reason for this is that there are many different ways of how to play bingo, many different ways to win, and plenty of ways to have fun. This is one of the most social of all gambling activities, so you can enjoy the company of others while you're winning.
While we all know winning isn't everything, in Bingo this is even more obvious because you are all playing for fun, but when it is about the money you will, of course, feel the need to be more cautious and make sure that you doing everything in your power to win. But that is the tricky part, once you get your card with random numbers, there is not much you can do to change the outcome of the game, The best possible thing you can proactively do is learn the rules so you don't accidentally miss your winning combination when the host announces the right numbers.
For some, this might be a turn-off but for the absolute majority, this is exactly what makes this game the most fun and exciting as well as easy-going activity to relax and have some fun. In Bingo, you either play for money, for fun, or for some prizes that don't just involve money this sort of versatility is not that common in games like these.
Now that we have hopefully sold you on Bingo here is what you need to know about it to make sure that you are ahead of the game every time.
Bingo game formats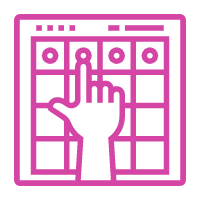 There are several basic bingo games, rules for which change depending on the format. Owing to the large stretch of water between Europe and the US, originally 2 distinct forms of the game emerged. Although they follow more or less the same format, there's a difference in the way the games are set up, and how players can win from them. The internet has also required new online bingo rules because newer games have been developed with different rules and different objectives to those found in traditional bingo games.
Hopefully, you don't need a reminder, but before you engage in a game of any kind make sure you know exactly what type of Bingo you are playing because these things could change up depending on what type of bingo you are playing. So don't think just because it is bingo it is going to be the same everywhere you go. Use this article as a guide on Bingos.
While the rules are certainly important, in addition to casino bingo game rules, there's also the question of etiquette and how to act while playing bingo online.  There are a couple of differences between the original, offline game, and the online version, primarily the chat and community atmosphere that runs through the entire game. As we've mentioned above, Bingo is meant to be enjoyed with other people and is supposed to be a group activity, even if you are playing online with complete strangers  So read on to find out how to play casino bingo online! With any luck, you'll be shouting "bingo" sooner than you realize.
Easy-to-learn casino bingo rules
The point of bingo, in theory, at least, is very simple, and it's very easy to learn basic bingo rules. Each player starts off with a bingo card with a set of random numbers on the card. The total and the layout of the numbers depend on the version of the game being played. The caller, either a person or a random number generator in the case of online bingo, will call out random numbers, and if the player has a particular number on his card, he will mark it off.
Now, being attentive is key here, the worst possible thing that could come out of it, is that the player accidentally misses their number on the card and they completely blow the opportunity to win. It would be best if you would just skim over the card that you have to have at least a vague idea of what your numbers are, and then during each number, you will need less time and focus to figure out whether that number is on your card. This is the fundamental rule of the game, be extremely attentive to your card, and if there is no time crunch carefully look over the numbers on the said card so you can tell even without looking at your card each time whether or not the number that has been drawn is the one that you can find on your own card.
Being alert is key here and quite frankly that is much easier than counting cards or planning to game strategies, so do yourself a favor and stay focused before and during the game.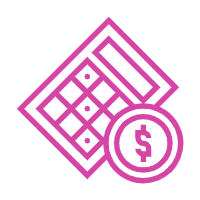 According to the rules of bingo, once the prescribed pattern is complete, the player announces that he has hit bingo, and he will get paid out his winnings. So as you can see, there's very little difference in the online bingo basics to those of the offline world. In the traditional version, your bingo line will be horizontal, but there are other options too where you can call bing if you have all the numbers from the verticals or diagonals too. And in some variations of the bingo, the number of balls changes as well, meaning that there is a different winning ratio compared to other Bingo variations.
Differences between types of bingo
The major differences between the various types of bingo are mostly in the pattern and layout of the card itself. In addition to the US and UK versions of the game, there are also speed bingo and 80-ball bingo games. The US bingo rules and regulations require 75 balls and a 5×5 bingo board, giving players 25 numbers to mark off on their card. This they can do in several ways. Firstly, players can mark the corners, or they can complete a line (either vertically, horizontally, or diagonally), or they can mark off all the numbers on their card, in what is termed a full house.
The UK version is slightly different, as there are 90 balls and, although the card is in a 3×9 format, the rules for playing bingo require that there only be 5 numbers per line. This is not a big problem, though, as the game usually comes in a few forms again, being run in 3 stages. Firstly, all 5 numbers in one line need to be marked off, then all 10 numbers in 2 lines, and finally, a full house of 15 numbers needs to be crossed off. The prize is, of course, bigger for the winner of a full house of numbers.
There's also speed bingo, which uses only 30 balls and has a 3×3 card. As the name suggests, it's faster than the other forms. The speed casino bingo rules require a full house, as there are fewer numbers.
Finally, there's also a hybrid form of 75- and 90-ball bingos. This form of the game uses 80 balls and a 4×4 grid, and depending on the requirements of the game, players can complete 1 line, 2 lines, 4 corners, or a full house again. The online bingo basics for all of these games are thus quite easy to follow, even if you're a complete beginner.
As you can see there is no lack of variation for any taste when it comes to Bingo, you can usually find these games online and offline and you can most definitely try out most of these free of charge in online casinos that offer Bingo games. The best thing about the fact that there are so many options is that you don't have to stick to you, meaning that whether or not you are looking for the quick game, whether you prefer a couple of levels to the game or like things to be straight forward, there is always an option for you to satisfy your thirst for Bingo in a way that matches your mood. There arent many casino games that have much of a variation especially when it comes to the format of the game.
Whether you are playing the UK version of the US version or maybe some obscure version that no one has ever heard about, the basics of the bingo remain the same and can be enjoyed anywhere by anyone
Bingo rules for beginners
If you've never played before, though, the rules and requirements may sometimes seem a little bit confusing. Don't worry, though, as it's a fairly self-explanatory game. The bingo rules for beginners make it very easy to learn, especially online, as the community atmosphere is part of the attraction.
If you're struggling, you might also be able to use an auto-complete feature, which will mark off the numbers on your card as they're called. This makes it very easy to learn the basic rules of bingo games, regardless of the form you're playing.
If you're not sure about what to do, you can ask the other players in the bingo room, whether it's online or not. The big difference between online and offline bingo is the emphasis on chat. In offline bingo, it's very bad manners to talk during the game, but according to online bingo rules and etiquette, chatting is allowed and even encouraged. So if you don't understand something, ask the group. It's almost certain that your fellow players will be more than happy to help out.
Bingo rules for seniors
Even better than being a beginner is being a senior and playing bingo on the internet. Due to the old-school feel of this game, many pensioners and retired people enjoy playing bingo. However, technology can be a bit confusing, and, since some of the rules are a bit different, you may struggle to learn bingo in its newest form.
While it is pretty easy to catch on to the basics of Bingo, why stress during the game when you can be prepared pro even before the game starts. While we may have always heard bingo described as the game for seniors that is definitely a stereotype. As we mentioned it requires a fast wit and the sharp ability to focus and remember your card numbers, which isn't something that young people would find boring in any way. But if you are used to a certain type of Bingo game the newer ones might actually confuse you for a bit because the set up may vary from what you actually remember
But that's also not a problem, as the wonder of the modern online bingo hall is that you can ask for help, and you'll get it quickly and with no problems. Bingo rules for seniors are of course the same as those for everyone else, but you'll also find that there are some bingo halls that cater exclusively to older players, which is nice, as it gives you a place to play without worrying about the younger set. Just by following some simple bingo rules for beginners, older players can enjoy all the excitement of the bingo hall online and in the comfort of their own homes, and while sharing the fun with online friends.
Random nature of Bingo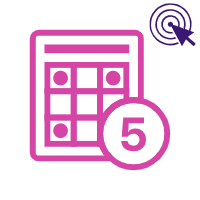 Even after so many years who you play with, even if it is online matters for bingo because unlike so many other online casinos or gambling games, players really aren't pinned against each other because the only thing that is deciding factor in who wins is completely random. This is why it is so easy to relax and have a chat with fellow players because you don't really see them as your enemies you see them as your current companions. And this is why over the years bingo has remained so popular, has evolved and changed shapes to become more modern and accustomed to contemporary life but its basics have stayed the same and t retains the place as one of the easiest games ever.
We've talked extensively about bingo and have even mentioned that there is a possibility to play bingo online, and actually, it might be becoming the most popular and frequently used method to play bingo these days. Online casinos in general have become a staple to a lot of gambling lovers and since Bingo is among the most popular gambling games it is really no surprise that it has taken over the online gambling world as well. Here is what we should all know before we start playing bingo online to make sure we are safe and up for a good win!
How to play bingo online?
If it is your first time playing online, being extra cautious is actually a necessity. You will need to take some time to make sure that you are at the safe and verified casino that cares about the reputation and respects its own customers. We have plenty of guides on that topic as well and you can look into those some other time. But staying safe is crucial when playing online, and when you get over that hurdle it's basically all the same as it would be in the regular casino. So if you're in the mood for some fun, if you think you've got a grip on our bingo rules and instructions, and you'd like to try it out for yourself, all you need to do is to find a bingo room from our list of carefully chosen casinos.
Online Bingo can be just as social and fun as the regular one so no need to feel like you are missing out on something when playing online. These days there are group chats and other ways to interact with your fellow players even when you are online, so since Bingo is known to be the king of social games why not bring that aspect to online games as well. These days it might even be more fun to play bingo than any other way, and the best part is you could even do that with your friend and family.
All the casinos we have listed here, We made sure that they followed the time-honored traditions and rules for bingo online, giving you plenty of chances to win and to have some fun. Have a look at what we've got on offer on our website, choose a bingo room, and – since you now know the rules to bingo online – go out and have fun! Good luck!
FAQ on Bingo Rules