BlackJack – What are the chances of winning?
Did you know that blackjack is actually the only casino game that works in the player's favor? That's excluding free online blackjack, but then again, it's the same with all slots and other casino games. Of course, you need to have a bit of skill in order to take advantage of the odds, but it could possibly turn out to be the way to win big jackpot pools when you play at an online or a brick-and-mortar casino. So here are some blackjack tips that can be used for both online and land-based casinos, and could result in a massively increased bank balance for you.
Play blackjack at the best casinos
How to play blackjack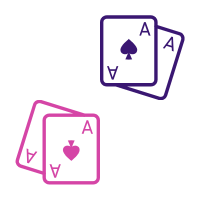 The glory of blackjack is that it's unbelievably simple to play. All you have to do, in fact, is get a combination of cards that's as close to 21 (preferably totaling 21) without busting or going over 21.
Although you might see a bunch of people playing at the same table as you (at least, if you're not playing online blackjack), you're actually only playing against the dealer. However, depending on how many people are playing at the same time with the same dealer, you can indeed end up effectively playing against the other players, mostly because of the way in which the cards are drawn. But either way, you could be sitting pretty with a big win, so keep on reading.
The scoring system and rules of blackjack are relatively straightforward: the number cards (so numbers 2 up until 10) are worth their face value, so 2 is worth 2 points, 3 equals 3, etc. The face cards (jack, queen, and king) are worth 10 points each, so it doesn't matter yet what sort of face card you get, as each of them earns you the same number of points. The excitement comes with the addition of the ace when you play a blackjack game online or in real life. The ace is worth either 1 or 11, depending on the total of the other cards. If the ace is worth 11, you have a soft hand, and if it's worth 1 (if the total of the other cards plus the soft ace, which is worth 11, equals more than 21) you've got a hard hand.
How to win at blackjack
Depending on the casino, blackjack dealers will have to stand on 17 (which could be a hard or soft 17, depending on the rules of the particular casino. All you as the player have to do is to get a higher score than the dealer without going bust. Easier said than done, though, so be careful. There are plenty of good online blackjack strategy guides around, so have a look and see which one is good for you.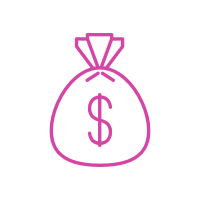 The point is that it also depends on which software provider developed the system you're using. On occasion, the program will include shuffling after every single hand, making it difficult to impossible to keep track of the cards that have come previously, and therefore negating the effectiveness of your blackjack card counting plans.
With other suppliers, though, you can keep an eye on the cards in the hand, and if you've got the appropriate skills, you can find out whether or not you're good enough, and whether you are able to learn how to win at blackjack. This applies to live casinos, blackjack games, and also the old, traditional brick and mortar casinos, so anything is possible with this lot.
Online blackjack rules
Needless to say, there's not a huge amount of difference between online and in-person blackjack. If you want to find out how to play blackjack online, all you really need to do is to have a look at how the game is played in land-based casinos.
The major difference is, of course, the way in which the cards are drawn. With different algorithms, the "dealer" in the form of the computer or online casino is bound by different rules itself. The underlying mechanism, a random number generator or RNG, is essentially the same as the mechanism used by the slot machines. But if you play blackjack online with a live dealer, it's almost the same as being in a "real" casino, so the dealer will follow similar rules. Essentially, though, there's no real difference for you, the player. It's a case of whatever works best for you.
Basic blackjack strategy and tips
As you have already noted from the descriptions above, you can easily learn how to play blackjack online simply by choosing a casino and getting started. Learning how to play it well, though, is a different question altogether.
Typically, in land-based casinos, you'll be advised not to draw when you hit 17 or 18, and also to split (that is, divide your one hand with 2 of the same cards into 2 separate hands) when you have face cards or a 10. You should also keep track of how the draw is going so that you're more or less aware of what cards are coming up.
This can be problematic, though, as quite often the software company will not advertise whether their cards are shuffled between each hand or not. As ever, do your homework and see whether the blackjack table you are playing at is giving you the best advantage, or if you'd be better served by going somewhere else.
Free online casino blackjack games
So, you now know how to play this game of champions – at least in theory, that is. But if you want to try out your luck before getting involved with the big boys, you can do that too. You can usually play free blackjack games at most casinos, where they'll have one of their blackjack games available for you to try out. This is not normally the case with live dealers, but who knows, it might be your lucky day. If you do find something, all the better, as this gives you extra chances to practice your card-counting techniques. However, you need to be careful, as casinos do not like this sort of thing – just ask Ben Affleck!
So have a look around for free blackjack online to get your eye in, and then head out and paint the internet red, while winning big payouts!
FAQ on Online Blackjack