Online casinos in Ghana – Strong & Reliable gambling industry
If you are looking for safe destinations on the African continent to gamble online, then you are in the right place! People have been questioning the reliability of the gambling industries of different African countries. Many little African notions are considered as not so effective when it comes sot gambling and especially online gambling but it's not the case with Ghana. Probably, if you decided to read this article you are either a citizen of Ghana or think of playing online on Ghanaian casinos. In both cases, we hope that you find this article helpful as we are going to explain the current situation regarding physical and online gambling in Ghana and provide you with all the necessary information that you need to play casino games for real money in Ghana. So, continue reading and find out more about the popular gambling websites, gambling-related regulations, general gaming rules in the country, and also, in the end, you may even learn how to decide whether a local casino worth spending your time and money on.
Best Online Casinos for Players in Ghana
Overview
Ghana is widely known in the whole African continent for its strong and reliable gambling industry. Generally, rules that are made for controlling the iGaming sector vary from one country to another on the continent, Ghana is at the forefront of taking care of the whole industry on the continent. Although there are several strict laws about gambling in Ghana and the country has a powerful regulator of the gambling market, you should know that gambling in ghana is not illegal. Current laws allow citizens of the country to take part in gambling-related activities. Specifically, some of the most famous gambling forms in Ghana are land-based casinos, online betting, sports betting, live casino online Ghana, lottery, and mobile casinos as well. Therefore, you can see that the players have a lot of opportunities there to enjoy playing different casino games and find ways to satisfy their needs.
Even though the rules that apply to the Ghana gambling industry are not quite different from the rest of Africa, some specific aspects need to be discussed in detail. Ghana currently permits various types of Gambling and is widely considered as a home to several land-based casinos, lotteries, casino gambling, and sports betting. Players are not sure whether an African country is a good place to gamble online as they have different attitudes towards gambling, but Ghana is a good option for everybody who is looking for a liberal market. In fact, about 45% of adults in Ghana participate in some form of gambling and especially, the youth are enthusiastic about betting and online bookmakers.
Therefore, online gambling in Ghana is not really a matter of concern as several laws maintain the overall situation stable. Gambling in the country is completely legal. The major regulator is the Ghana Gaming Commission (GGC) which is widely known as one of the most reputable and authoritative gambling regulators as they try hard to provide effective laws, revise already existing ones from time to time, and protect their citizens from possible problems and dangers. The commission owns a monopoly in the country and the only exception from their jurisdiction is a lottery, which is governed by the National Lottery Authority (NLA).  The regulator is responsible for monitoring and supervision of games of chance and the major act that controls the gambling sector is the Gaming Act 721 which was created in 2006. Besides, the HHC also runs licenses for both land-based and online casinos and sports betting operators.
Popular Ghanaian online casinos
The number of online casinos these days is rapidly increasing nowadays and the same applies to online gambling websites of Ghana. Because online gambling is legal in the country, more and more people are taking part in their online gambling industry. The reason is simple – every gambling-lover wants to have fun online safely and Gahanian websites are quite incredible options for doing so. That's because online gambling is not restricted in the country and many popular Ghanaian casino sites have licenses from reputable operators. As a result, there have been many cases when players register on local casinos in Ghana instead of international companies from more trustworthy locations like Malta or the UK. For example, the Uk has strict laws about gambling and many activities are restricted.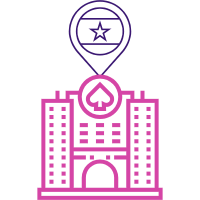 Therefore, gamblers in the UK don't have as many opportunities for gaming activities as when they play on the best online casino sites in Ghana. This country warmly welcomes foreign players, opening the doors of their websites to them and this is why they prefer to use offshore casinos and take part in the Ghanaian gambling industry as it gives them the opportunity of participating in diverse casino games.  The popular online sites in this country usually provide outstanding services.
They usually meet all the needs of players, no matter they are citizens of Ghana or participate in gambling activities from the different corners of the world. Most of these websites offer the players enormous bonus offerings, great rewards, and huge jackpots. All these advantages make it hard for the players and especially, for newcomers to effectively navigate through the internet and find the best option that will meet their requirements. But if you follow our recommendations at the end of this article, you will be able to work out whether a local casino is good enough and easily find the one that is the most suitable for you.
How gambling works in Ghana
As we've already mentioned in Ghana you can find not just ordinary high-quality online casinos that provide a good gambling experience, but also the one that delivers the best all-around online gambling experience to players not only in Ghana but in the whole of West Africa. Before you do so, register on their websites and start playing for real money, you should be aware of some specific aspects of the overall gambling situation in the country.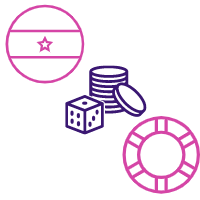 First of all, the thing that makes Ghana's gambling community stand out from other countries is that, unlike other countries that impose strict rules, authorities in Ghana gave the operators permission to run their business completely freely, without any restrictions. The country is considered home to various land-based casinos that feature other recreational facilities like restaurants and swimming pools as well. In these land-based casinos, players enjoy playing traditional table games, poker, Ghanaian casino slots, and several other activities.
In the capital, Accra there are more than six offline casinos located and one of the most famous ones among them is Piccadilly in the Osu region. This location is the major tourist center of the city as it attracts both local and foreign players. Besides, there are some reputable land-based casinos in the town of Tema. Particularly, they are the widely-known the Golden Dragon and Casino Crown which offers truly outstanding service. Another special gambling venue is the Golden Tulip hotel in the town of Kumasi which offers players whole new ways to have fun and entertain.
However, it's important to mention that the widespread popularity of the Ghanaian gambling industry is not only because of their well-regulated market and effective laws. The Ghanaian population also plays a vital role in increasing the reputation of the iGaming sector. The majority of them are cosmopolitan and have liberal attitudes towards online gambling in Ghana and the gambling field in general. Although throughout the years they have been influenced by the strict religious values that are against gambling, today the impact of the modern society on Ghanaian people is more obvious and, as a result, gambling activities are tolerated by the locals.
Types of gambling activities in Ghana
Ghana is home to many types of sports activities. The most famous sporting events in the country are basketball, hockey, tennis, boxing, rugby, cricket, and golf but football is considered the national sport of Ghana. Therefore, not surprisingly sports betting is one of the most attractive gambling activities for Ghanaian players. They often take part in betting on football. This can be done either via online gambling sites or physically, as the existing sportsbooks also allow them to bet in person. Also, one more option is taking bets over the phone.
The lottery is also a very popular game of chance on the Ghanaian online gambling market. Lottery associations often provide weekly national lottery draws and here every single player is allowed to buy a ticket for the world's largest lotteries online. As you already know, another famous form of gambling in Ghana is online gambling. The locals can have fun in online casinos, sportsbooks, enjoy bingo, or poker sites and get an amazing experience on the reliable betting sites. And in addition, land-based casinos in Ghana are another great option for every gambling admirer in the world. For this moment there are four physical casinos in Ghana which are accessible both for the residents of Ghana, as well as for tourists. Two casinos of these six are located in the capital, Accrawher you have the opportunity to play different table and poker games, video poker, and new and old versions of jackpot slots.
Lotteries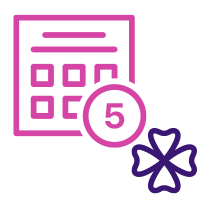 Ghana has made lottery activities socially acceptable because the revenue generated from these activities is intended for the socially disadvantaged people in the country in accordance with the law of the Ghanaian gambling regulator. Also, another purpose is to raise revenue for the nation. All these rules are regulated by the lottery act operating from 2006 which is called the National Lotoo Act (722). Every week on television Ghanaian people can see the lottery draw and take part in promoting benefits for themselves and their country. For this, all they have to do is to pick five numbers between 1 and 90 and wait for the possibility to win. The lottery tickets are sold in most of the retail shops and are affordable for everyone.
However, you should know that the government of the country doesn't let any lottery draws. The only exceptions are the national lottery games that are authorized by the National Lottery Authority (NLA). This regulator is widely known for its best service, effort to protect the players, and several attempts to improve the  Ghanaian online casinos and the overall gambling-related situation. With the help of police, the NLA has shut down many illegal lotto outlets throughout the years that have been functioning without permission in Ghana.
Sports Gambling
Sports gambling is another popular activity for Ghanaian people. Various types of sports betting are legal in Ghana for which you can find several brick-and-mortar sports betting places that are licensed by the Ghana Gaming Commission. Therefore, every resident of this country is allowed to take place bets on local and international sports events. We can certainly say that for now, sports betting is really taking of the country as leading sports betting operators have so many branches in the capital Accra and the second largest city of the country Kumasi.   However, it's important to note that not only physical sports betting is so beloved activity for Ghanaians but also today there is a tendency of switching from offline to online sports betting on the best-paying online casinos in Ghana.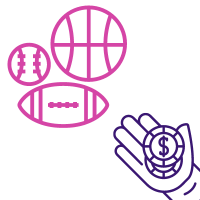 Probably, betting shops are not going to lose their popularity any time soon but since online sports betting is also legal, people start using placing bets on online betting websites. One of the major reasons for this tendency is clearly the increased rate of smartphones and internet usage in the country. People in Ghana have the opportunity to place bets online on so many types of sports such as football, tennis, or baseball and enjoy the service provided by the mos,t reputable operators. Besides, gambler sin Ghana has a special chance to use a mobile sports betting product with the name of Dreambet. It's a platform where an experienced and qualified team takes care to help you win a fortune after placing the bets on a given game or even make multiple bets via SMS betting or using the mobile app. This application is well-known around the world and recently, it was also launched in the Ghanaian online gambling market.
General Ghanaian gambling regulation
Having such kind of stable gambling market is really an advantage of Ghana over other African nations. Usually, the gambling industry in other African countries is not strictly regulated which frequently causes lots of problematic issues but it's not the case with Ghana. In fact, the country-wide regulation gives the residents of Ghana opportunities to gamble safely in this country without any hesitation. People in this country have so liberal attitude towards gambling and even more, not only gamers themselves are not regarded negatively but also, not people usually don't have a negative attitude towards casino owners. However, the last law that regulates gambling activities was launched in 2006 and therefore, it's a little bit old and doesn't really apply to the current challenges of the gambling market. The reason is simple – the whole decade has passed after that, the situation changed. The Ghanaian online casinos' list is also not the same now and the industry looks quite different from the time this gaming act was launched.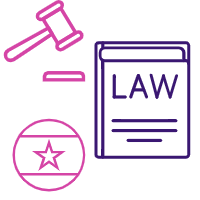 But the history of gambling regulation in Ghana doesn't start from 2006 and the first legislation was introduced back in 1960. Though this law didn't turn out to be effective enough as it couldn't prevent gambling-related problems and in fact, made the situation even worse. It was the major reason for the formation of the Gaming Commission of Ghana. Establishing the new regulation system was the only way to overcome existing problems and protect the citizens of the country. This was exactly what the commission was trying to do as it aimed to provide responsible gambling and regulate and control so many unlicensed operators in the industry. AS a result, the commission quickly deserved respect from the government and ordinary citizens and was perceived as an authoritative organization.
The Gaming Commission is still considered as an authoritative figure towards Ghana online casinos. Today it has the name of a progressive agency that plays a vital role in regulating the online gambling industry in Ghana. The commission works under the Gaming Act 721 received in 2006 and this act is about legalizing all types of games of chance with the only exception of the lottery. In particular, currently, the following forms of gambling are under the jurisdiction of this leading regulator. These forms are casinos, sports betting, bingo, scratch cards, promotional gaming, or games of chance as it's often called, betting on horse racing, and slot machines. They even govern the actions related to the importation and installation of gaming equipment,
Their vision is to achieve a sustainable high-class gaming industry in Ghana which is important for the national development of the country. For ensuring full compliance with the law, they regulate the gaming industry and strive to maintain consistency and respect in the commission.
Responsible gambling in Ghana
Although there are a number of the best casino sites to play on in Ghana the overall gambling atmosphere is not really favorable. Providing responsible gambling is always a problem when it comes to regulating the gambling market. Regulators usually try hard to make the proper law in order to avoid gambling-related problems and ensure that their customers play safe. However, it's not an easy task to manage the situation effectively as the number of unreliable online casinos rapidly grows. Detecting providers that usually try to deceive their customers is not easy as there are too many of them and some of them even have a good reputation in the online gambling market. But actually, they try to put their customers in trouble and make money using their innocence.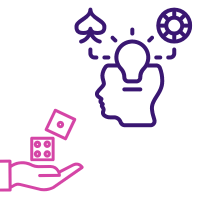 This is why the Gaming Commission tries hard to promote responsible, fair play, and the legal gaming market in Ghana. For doing this, they are offering accurate and timely information to the residents of the country who enjoy playing online casino slots in Ghana and also, to the stakeholders. One vital thing for providing this kind of secure gambling atmosphere is to ensure enviable customer service. Players often have questions regarding the service of the online casinos and handy customer support is something necessary to give them needed details about concerning matters.
However, that's only a little part of how the commission tries to ensure responsible gambling in Ghana. Some other things to keep an eye on are the quality of the game library, the number of software providers, accepted currencies, available languages, and what is more important, the license from the authoritative gambling provider. So, if you want to make sure that your experience on online gambling websites is desirable, we recommend keeping all of these in mind.
Bottom Line
After all, what we can say is that in spite of the lack of online gambling regulations, the gambling industry of Ghana is still one of the most reliable destinations and you can still find the best online casino in Ghana to play casino games. Although the land-based gambling landscape is strictly regulated and you can safely take part in sports betting lottery, and several other physical gaming activities, the existing Gaming Act needs revision. Therefore, it is expected that soon the Gaming Commission will take further steps and introduce new laws for online gaming to strengthen the online gambling market of Ghana.
FAQ on Online casinos in Ghana