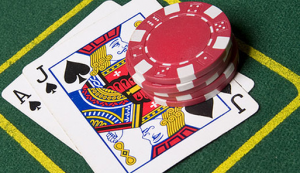 Despite being one of the most popular games you can play at a casino, blackjack rules can seem to be completely incomprehensible from the outside, at least if you're not familiar with splits, busts, pushes or hits. Nevertheless, the concept behind the rules of blackjack is remarkably simple – you try and reach 21 without going over, or at least you try and beat the dealer. Interestingly enough, Blackjack is perhaps the one game where you as the player can actually gain an edge over the house, but only if you play your cards right and do your homework beforehand.
Blackjack has the low house edge, meaning that if one of the most player-friendly casino games out there, where the players have at least some control and an increase in the chances of winning. Blackjack is known to be beginner-friendly since even those who don't know the rules can often feel the game out and have a House Edge of around 3%, so even some of the worst players ever have a chance to score here. This is one of the biggest selling points for the game of blackjack and it should definitely encourage you to start playing even if you think that you might not have what it takes to become a great player because this time the odds are in your favor.
You will still need some skills and practice to become really good, but the best thing is that unlike some other games that might take just a bit too much time to get into, blackjack hooks you right away and as mentioned above it is in fact a bit more in your favor compared to other games.
Basically, if you want to know how to win, you need to learn when to split, when to double down and when to take a hit.  So if you're interested in finding out how to play this classic card game, and what to do to maximize your winning potential, then read on for the rules of blackjack, both in the casino and on the internet.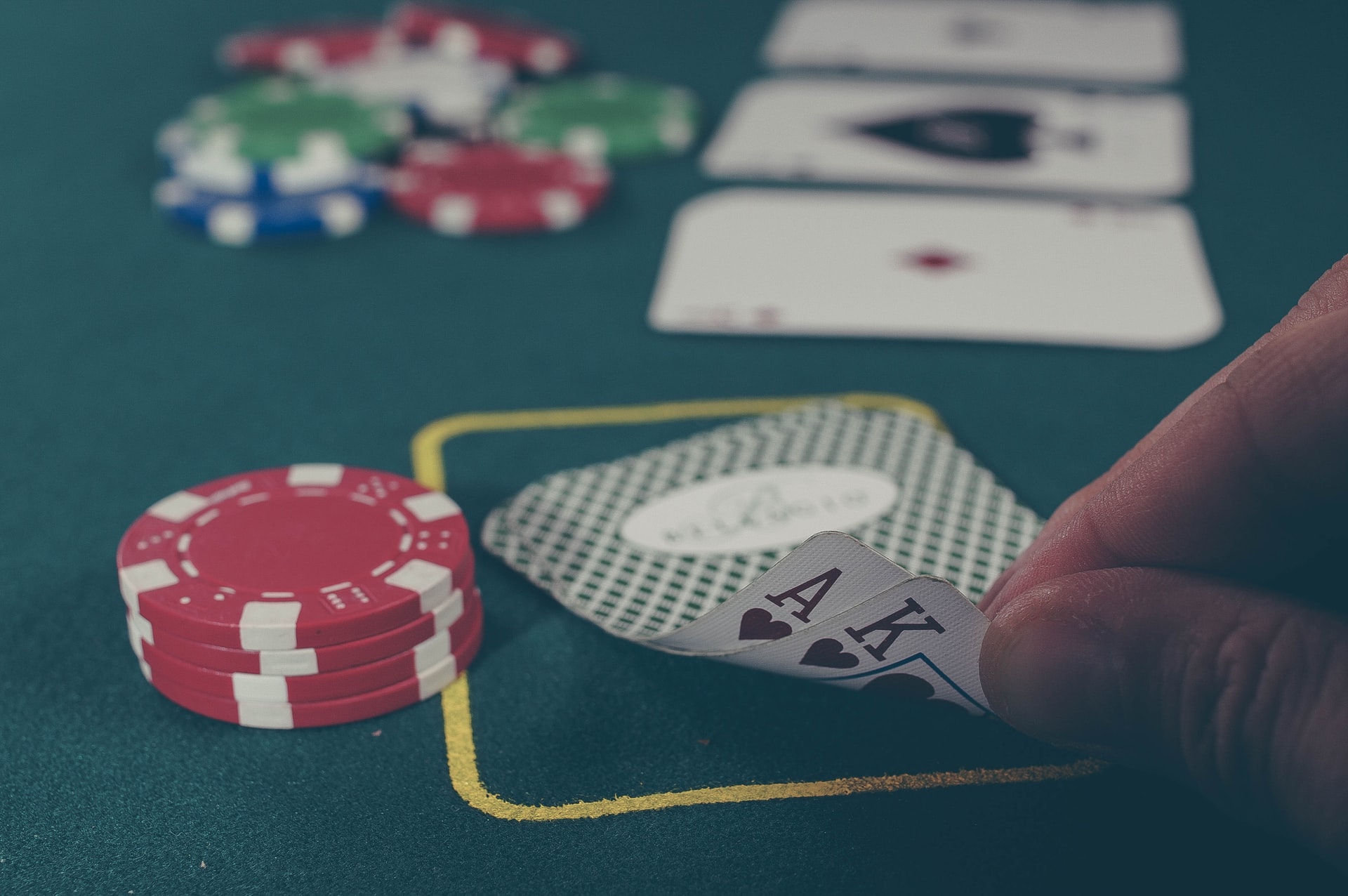 Basic blackjack rules
The basics of blackjack, whether you're playing on- or offline, are more or less the same. If you're looking for an explanation of simple blackjack rules, the absolute bare bones of the game, so to speak, it's quite simple. The point of the game is to get a total of 21 points without going over that total (or "busting"), or, alternatively, getting a higher score than the dealer, again without busting.
You earn points by being dealt cards by the dealer. You're given 2 cards initially, and then, depending on the score, you can either take a hit – ask for another card – or stand – end your turn. You can also choose to double your initial bet, at which point you get one more card, or you can split your hand if you get 2 cards of the same value. So far, so simple. As you can see, the rules of blackjack aren't that complicated.
Speaking of values, the points are also relatively straightforward in the blackjack casino rules. Number cards are worth their face value, meaning that a 2 is worth 2 points, a 5 is worth 5 and so on. Face cards (jacks, queens, and kings) are worth 10 points each. An ace is worth either 1 or 11 points, depending on the total of the other cards in your hand. If it's worth 11, you've got a soft hand; if it's worth 1, it's a hard hand. Easy? The basic blackjack rules are pretty straightforward. So let's take it up a notch, shall we?
Here are some ways to increase the chances of winning when playing blackjack:
Generally speaking the rule of thumb is that you should split pairs of 8 of diamonds and ace of clubs, but you should avoid splitting pairs of 10 value cards.
If the dealer has 7  or higher you should split twos, threes, sixes, sevens and nines.
If you have a soft 17 or less you should take a hit
If you have a hard 17 or higher, do not take the hit
Of course these are suggestions,even thought they are based on the realistic odds, but one must forget that in the end blackjack is till the game of odds and can't be expected to be completely predictable, then its no fun at all. While the game is relatively simple, there are even more rules one could use you could use to maximize the c changes of winning. There are even different types of strategies that people use when playing blackjack that affects different aspects of the game. In Blackjack, there are these things called short-term and long-term strategies, each one of them affecting the game in a different way. But what distinguishes blackjack say for example from the game of Roulette, is that in the end, it is all about the probability. You have enough information in the beginning o know what the chances of going bust if the dealer has any set of cards, While it does take a special talent to be able to count exactly what are the odds and then make the decision based on that, it is still somewhat dependant on luck but at least you can always make an educated guess when playing which puts the player at an advantage, and the same statistics suggest that the chances of winning in a hand of blackjack are around 42 percent each time. But don't get scared off with the numbers, since you don't have to be some sort of genius to actually beat the odds or at least minimize the damage if you are seeing that the luck is not on your side that day.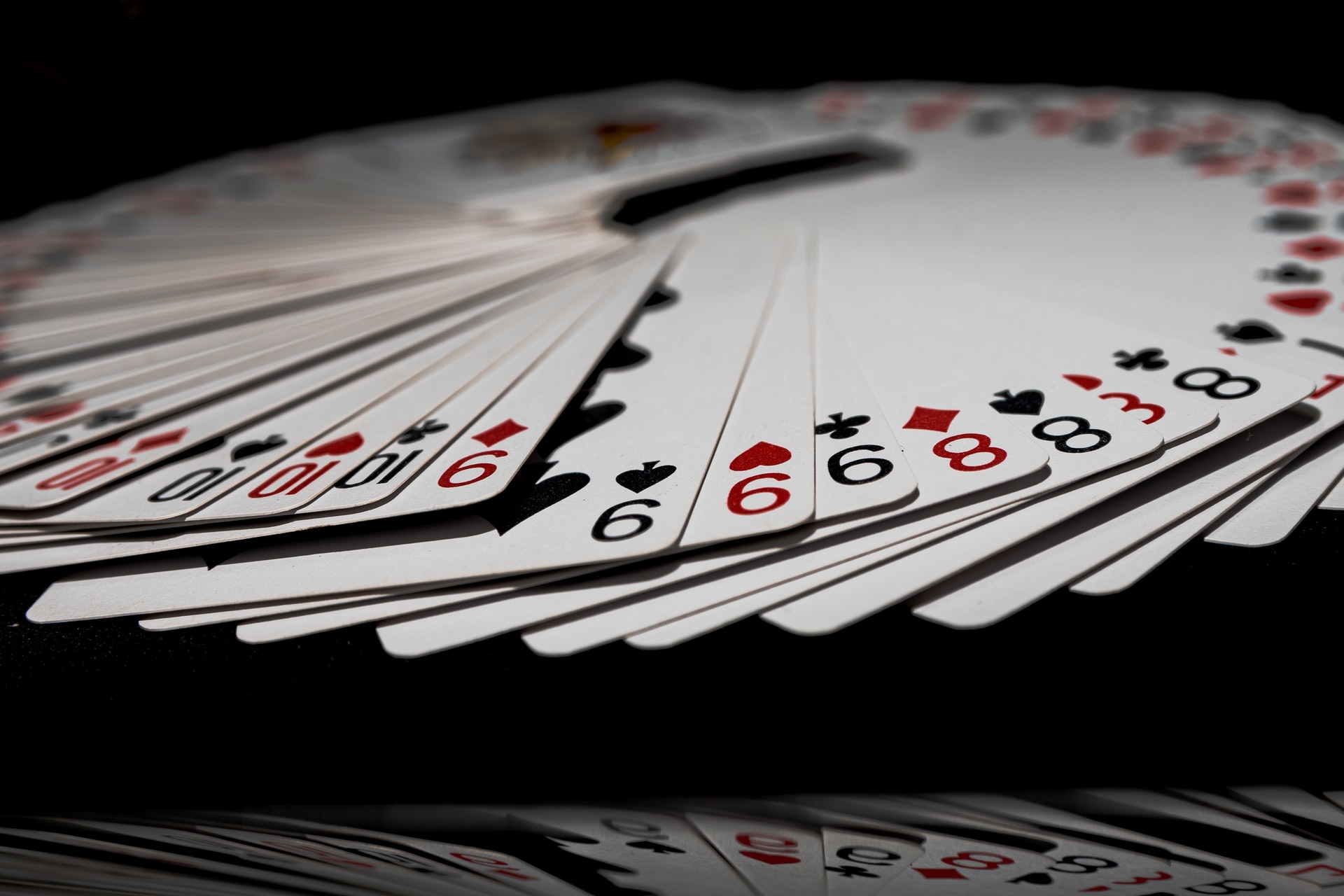 card-counting is sometimes frowned upon but there is no reason to discard this method if you are using it to just assess the odds of the positive outcome. Each time a dealer pulls his two cards, you now have the chance to make an educated guess about what move could potentially be the least risky one.  Count the odds but keep i mind that even with statistics the wins aren't guaranteed. But since gambling, in general, is all about the odds, knowing your odds and making the decisions based on these odds is actually a tremendous advantage.
Of course, when you are counting cards, the chances are that the outcome will still be unfavorable, and this is where you have to trust your intuition at some point. Something that often gets neglected when talking about winning strategies in any type of gambling, but especially in card games hat are somewhat player-friendly is the mental state. Being calm or appearing calm is a staple in games like poker, but the purpose there is to deceive other players, but in this case, when playing blackjack when being clear-headed can actually take you quite far it is important to not let the nerves get the best of you since this will actually prevent you from being able to assess the situation properly. When playing blackjack it is crucial to remain focused, clear-headed so you can count your odds and trust your intuition freely.
While Card-counting might sound complicated it can be broken down into True Count and Hi-Lo strategy. With Hi-Lo you sum up all the low valued cards and high valued cards in the game and the running count is their total, then with True Count, you will have to divide the running count by the number of decks and higher the true count, higher your chances to win. But you should always keep in mind that counting cards does not work in online blackjack games since in online blackjack, the cards are shuffled after every hand so there  is no point in counting
Blackjack dealer rules
Knowing the rules and assessing the probability of success of each more is essential, but to better understand the game itself knowing the dealer's rules are also crucial. and since we've talked about the importance of keeping calm and remaining to coll all throughout the game knowing as much as possible about the game is key. The dealer has to follow his own set of blackjack casino rules. Because of the fact that you're effectively playing against the dealer, and not against other players, there's a particular way in which the dealer is expected to play. There are very specific blackjack rules that determine exactly when a dealer must hit or stand. Although the specifics can change from casino to casino, the basic blackjack rules are more or less the same.
When the dealer deals a hand, he starts from his far left to his far right. Each player gets two cards initially. For the dealer's own hand, he places one card face up, and one face down. Under these casino blackjack rules, you'll be able to see half the hand, in other words. The general rule is that the dealer stands on 17, but often, he must hit on a soft 17 (that is if one of his cards is an ace worth 11). Whatever the specific casino blackjack basics, the dealer has to stick to very strict rules, so there's a chance that you can turn the situation to your advantage. Of course, this means that you have to play with your head, not your heart, so again, do your homework before you start betting.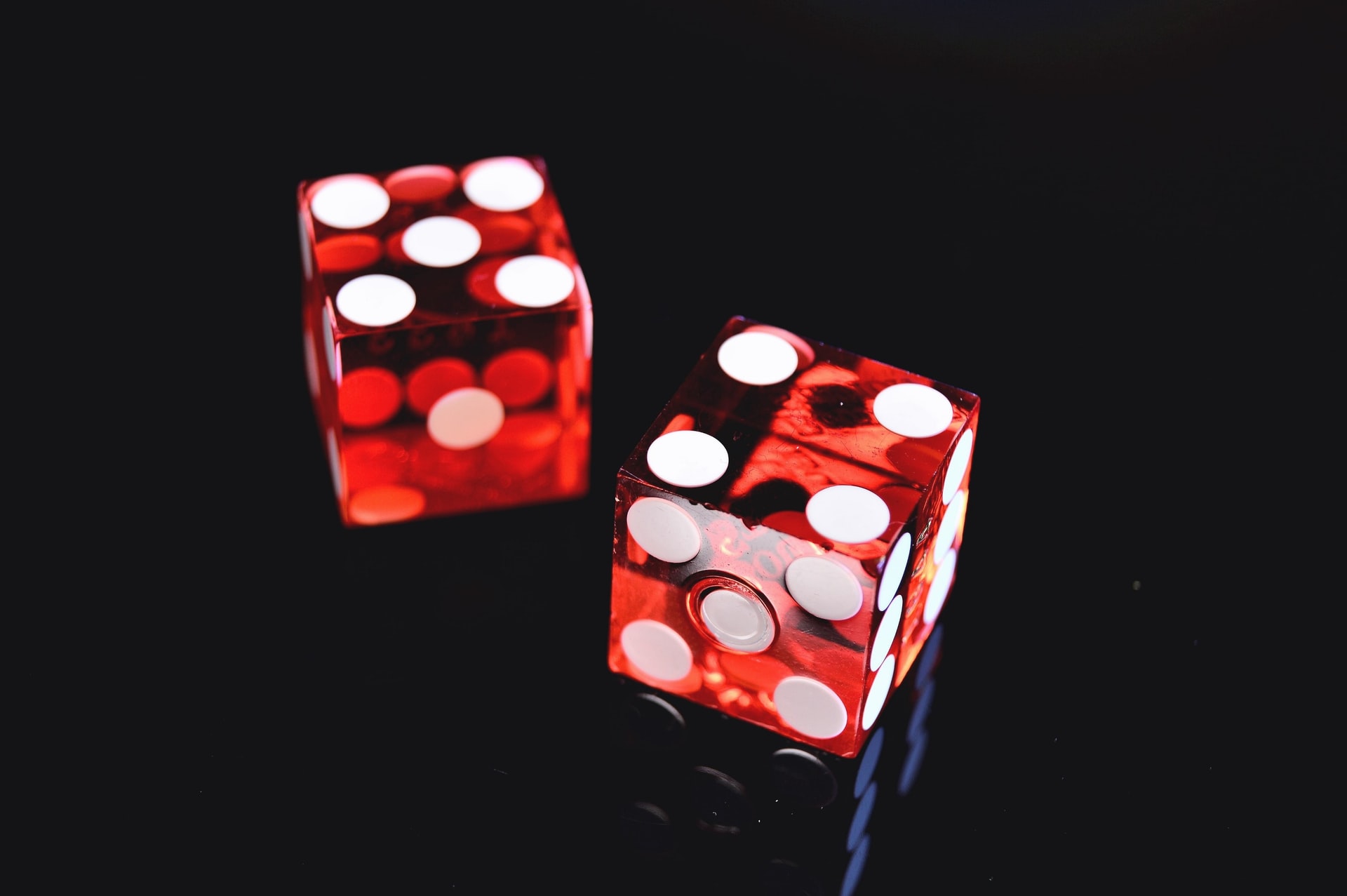 If you want to limit your losses because it looks like the dealer will hit blackjack because he has an ace, you can take out insurance, which pays out 2:1 if the dealer hits blackjack. This is where keeping an eye on which cards have been in play comes in handy, as, although there's usually less than a 1-in-3 chance of the dealer getting blackjack, this changes depending on which cards have been played, and depending on the rules the casino uses, regardless of whether it's on- or offline.
Although there are a variety of blackjack dealer rules, and, by some accounts, over 100 different variations on the theme of blackjack, there are some benefits to playing in real life as opposed to playing on the internet. For example, if you're playing at a brick-and-mortar casino, even if you're playing with an 8-deck pack, you can still "count" the cards, which, although technically not illegal, is definitely looked down upon. This can give you an edge while playing at a land-based casino, but this same edge is somewhat done away with when playing at an online casino. There are, however, still some ways to win, so even if you're following blackjack betting rules for online casinos, you can still walk away a winner. But before we deal with that, there's one more rule that needs to be discussed.
Casino blackjack split rules
Splitting is a crucial part of blackjack and when to split and not to split remains the most loaded question in blackjack. We've already covered some aspects splitting, when it is advisable to do it and when you should refrain from splitting, yet still some people have a tough time understanding the concept of this.  One of the more confusing rules of blackjack is that surrounding the question of splits. In this instance, it's not something that Jean-Claude van Damme does very well, but rather a way of playing 2 bets at once. You can do this in both the live and online versions of the game, and the rules, while seemingly confusing at first, are also relatively straightforward and easy to understand.
If you are dealt 2 cards of the same value at first, you have the option to split them, thus creating 2 hands, each with a separate bet. This can sometimes be repeated, but this depends on the specific blackjack split rules in play. Remember to check before you start playing, and to make sure of any other rules that affect your gaming experience (and your bank balance). You can then refer to our cheat sheet as to when to split or not to split until you are able to do it without having to refer to the hints from others and you can start making your own decisions which will only come from practice. While some aspects of blackjack are different online and offline, the splitting technique and there's are same on both mediums.
Online blackjack betting rules
Online casinos have been getting a lot more popular these recent years and some even say that they have placed the good old brick and mortar casinos for majority of players. While this statement is somewhat controversial and gamblers still really love the brick and mortar casino experience, for the most part, there is some truth to that statement. And as much as some online casino superfans would love to say that the online version is completely comparable to the real-life experience, there are some very evident differences between the online casino and a real-life casino. And we're not just talking about the fact that one can be accessed from the comfort of your own home or through any mobile device.
The thing is that some games, including blackjack, are player a bit differently in the online sphere. The basics remain the same but there might some slight changes to the rules and the overall experience of the game. Not only will you have no dealer in some cases, but there are also some hundreds of the version of blackjack in online casinos, wherein real-life casinos, there is usually just one, classic blackjack. Depending on your taste this might be a good thing or a bad thing, but online casinos offer way more options when it comes to these classic games and you will see 10s of varieties on almost every online casino website.  While the classic blackjack will be same in every shape when playing online for he first tie even the slightest differences can sometimes seem huge.
As we previously said, there's not a huge amount of difference between the rules of land-based blackjack and the rules for playing online blackjack. The only major difference, in fact, is the shuffling, and who you end up playing with or against.
In most online versions, the cards (of up to 6 decks in some games) are shuffled after every single hand, rather than once the pack is finished. This means that it's more difficult to track the cards, but if you understand online blackjack basics, this won't present a very large problem. It's a matter of reading up and making sure you understand what's going on when you're sitting at the virtual blackjack table.
With so much information under your belt, you should definitely feel more secure and confident going into the online casino or a brick and mortar casino and acing the game. Relying on these tips will help you feel more in control of the game and will help you in adjusting your moves according to the rules and probabilities.
If you think that you're up to speed on how blackjack works, you don't need to find out more about the basics of this fun game, and if you're comfortable with the rules for blackjack online, just have a look at our list of casinos, find the one that's right for you, and try out this fun, exciting game!