India has a huge population of well over one billion people. It is, therefore, probably no surprise that there are plenty of people who enjoy gambling in this region. Sports betting is very popular, particularly in cricket, as is horse racing betting. Casino gambling and playing poker are popular pastimes as well.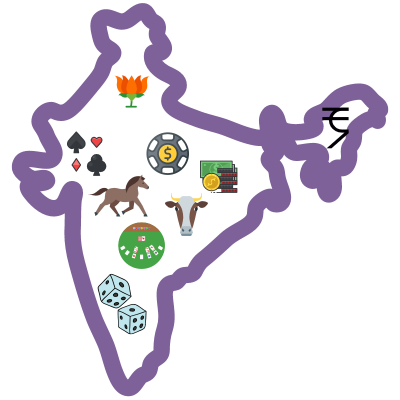 Despite the popularity of gambling in India, it's technically prohibited in most of its forms. There are some exceptions, but it is very little in the way of legalized and regulated online casino games in India. Much of the legislation which relates to gambling is very outdated and decidedly unclear. This is especially true when it comes to online gambling.
As a result, it's very difficult to determine exactly what's legal and what's not in India. The legalities of gambling have been the subject of extensive debate in the region for many years, but there hasn't been much progress in terms of clarifying things. The fact that there is gambling-related legislation at both the federal level and state levels makes things even more confusing.
On this page, we explore the subject as best we can, by looking at the legislation which is in place and how it can be interpreted.
Top Casinos for Indian Players
General Gambling Legislation in India
The main piece of legislation relating to gambling in India is the Public Gaming Act of 1867. This act initially applied only to the ten states which were under British control at the time but were subsequently amended to incorporate all other states. There have been some other amendments too, but the laws remain in place despite the fact that they are over 100 years old.
The Public Gaming Act made it illegal to operate a venue where gambling took place. It also made it illegal to visit such a venue. While this is clear enough, there's no precise definition of gambling within the act. This makes it hard to determine, for example, whether betting on a game of cricket is illegal in the same way as betting on the roll of a dice might be. It could be argued that cricket betting is skill-based, and therefore not covered by the act, whereas betting on the roll of a dice is pure chance.
This argument is strengthened by the following clause within the act.
"12. Act not to apply to certain games. Nothing in the foregoing provisions of this Act contained shall be held to apply to any game of mere skill wherever played"
It should be noted, however, that there's a definition of gambling in the Constitution of India. A case could easily be made that this definition applies to any reference to gambling in the Public Gaming Act. The definition is as follows.
"…gambling includes any activity or undertaking whose determination is controlled or influenced by chance or accident or any activity or undertaking which is entered into or undertaken with the consciousness of the risk of winning or losing (eg, prize competitions, a wagering contract)…"
While the language used here isn't exactly clear and concise, it does suggest that anything, where you can risk money to win money, could be considered gambling. This would, therefore, make sports betting, India's best online casino games, and poker all illegal. However, there's other legislation in India that contradicts this to some extent.
Horse Racing Betting In India
Horse racing has long been a popular sport in India. There are several racecourses throughout the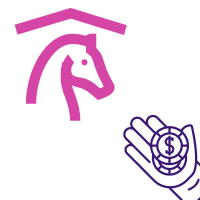 region, and race meetings regularly attract large audiences. Bookmakers offer their services legally at these racecourses, along with the tote operators who provide pool betting. Horse racing betting is also legal off course, and betting parlors exist in many parts of the country.
Betting on horse racing has been legalized at the state level, which is in stark contrast to the overall stance on gambling. Perhaps this is because horse racing wouldn't really have the same appeal were there to be no betting involved, but this is still a great example of the contradictory gambling laws in India.
Another form of gambling that isn't so strictly prohibited in India is lotteries. This makes even less sense really because lotteries are the ultimate games of chance with absolutely no skill involved. Nonetheless, the Lotteries (Regulation) Act of 1998 was passed to govern the operation of lotteries.
Although the act was passed at the federal level, it basically gives the state governments the right to authorize lotteries within their jurisdictions. The act specified that a maximum of one draw per week was to be allowed, but this isn't something that appears to be enforced too rigidly.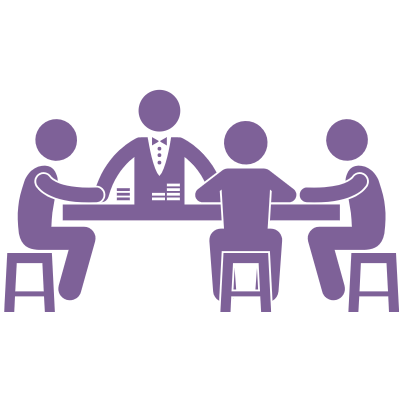 There are two state governments in India that have passed state-level legislation to allow legalized casino gambling. Goa was the first to do so, initially to allow slot machines in hotels and subsequently to allow fully-fledged casinos. The state is now home to several land-based casinos and a number of cruise ship-based casinos. It has become a very popular tourist destination partially because of this.
Sikkim was the next state to legalize casino gambling, and it currently hosts two land-based casinos. It's also a frontrunner in legalizing online gambling.
The Public Gaming Act of 1867 makes no reference to online gambling. This is no surprise, given that the internet was a long way from being invented when it was introduced. It could be argued that operating online casino sites in India is deemed illegal under the terms of this act, given its wording, but this is far from clear.
There's also another act that could be considered to relate to online betting and gaming: The Information Technology Act of 2000. This makes provisions for various offenses relating to online activity, although again there's no specific mention of online gambling being illegal. It does give the Indian government the power to block foreign websites, however.
The government has used this power to instruct Internet Service Providers to prevent Indian residents from accessing certain foreign betting and play casinos online in India, but we don't know for sure how effective this has been or which sites have been blocked.
At the state level, there are two states which have introduced legislation relating specifically to online gambling. In Maharashtra, it's completely prohibited, while in Sikkim the government now has the authority to issue licenses to operators wishing to provide online gambling services within the state. This is a notable step forward for regulated gambling in India.
How Indian Online Gambling Laws Act
All in all, the legal situation relating to using online gambling sites in India is decidedly unclear. Many of the major gambling sites welcome Indian customers, but because these sites are operated overseas they aren't necessarily governed by Indian law. As such this does not, by itself, mean that using a gambling site from within India is legal.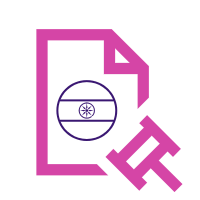 With that being said, with the exception of Maharashtra, there are no laws that clearly state it is illegal for an Indian resident to gamble online. We are certainly not aware of any Indian being prosecuted or charged for the offense of using a gambling site.
While we aren't able to definitively state that you can legally gamble online in India, we don't believe you should worry too much. You just need to make sure you use the best online casino in India, that's reputable and trustworthy, and that accepts Indian customers.
We do have one word of warning though. The Foreign Exchange Management Act (FEMA) 1999 was introduced to India in 1999 to govern the exchange of foreign currencies. Technically, depositing to a gambling site in a currency other than rupees could be considered an exchange of foreign currencies, and thus be covered by the act.
This is why many Indians find it difficult to deposit at online casino India real money from their bank or by using a credit card. A popular solution to this problem is to use an e-wallet such as Neteller or Skrill.
Legal Position of Online Gambling
Online Gambling laws in India prohibit betting or wagering and any act which is intended to aid or facilitate the same. Gambling being a State subject, gambling in India has laws that differ from state to state. This would mean what is permitted in one State may be an offense in another. The Public Gambling Act, 1867, is the central enactment on the subject, which has been adopted by certain states of India like Uttar Pradesh, Punjab, Madhya Pradesh, etc. The other states have enacted their own legislation to regulate gambling in India activities within its territory. It is to be noted that State Legislations have been enacted prior to the advent of virtual/online live casino in India and therefore references of gaming/gambling in India, in respective state legislatures are in relation to physical premises only, barring Sikkim and Nagaland which are the only States who have introduced regulations pertaining the online gaming.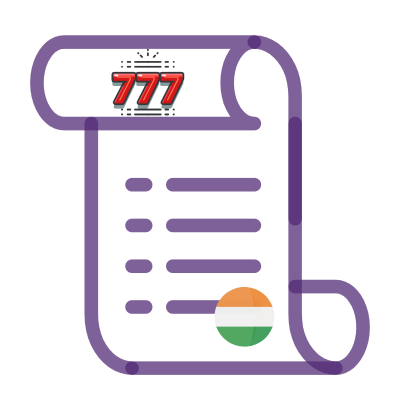 After going through the State gambling laws for online gambling in India, it is found that, except for the State of Orissa and Assam, most of the States have excluded 'games of skill' from the applicability of their respective gambling laws. Further, playing certain games including 'Poker', both online and offline, is permitted under the laws of West Bengal, Nagaland, and Sikkim subject to a license from the appropriate State Authorities. But this would be applicable only in the territorial limits of the respective State. In Goa, gambling is permitted only in Government permitted places operated as casinos.
The issue of online gambling in India laws in India still remains a grey area that is yet to be adjudicated by courts of India. Having said that, necessary inferences can be drawn from orders passed by the Court while deciding the issue of whether a particular game is a 'game of skill' or a 'game of chance'. But the issue of whether a 'game of chance', if played like a sport without stakes amounts to gambling or not? still remains largely undecided.
Its A game of chance
There has been a substantial discussion by the Supreme Court and High Court on what constitutes a 'game of skill' and a 'game of chance'. What is adduced from the judgments is that a game where there is a preponderance of skill over chance is a 'game of skill' and vice-versa?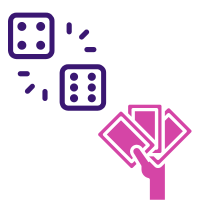 By taking the above ratio into account, SC in the matter of State of AP v. K.Satyanarayana(1968) held the game of Rummy to be a 'game of skill'. However, the Court in its judgment has indicated that if there is gambling or if the gambling house is making a profit from the game of rummy, then it could amount to an offense under the laws of AP. It was further observed by SC that the three-card game which goes under different names such as flush, brag, etc. is a game of pure chance. This was relied upon by SC in another of its other judgments viz. M.J.Sivani v. State of Karnataka (1995) and Dr. K.R. Lakshmanan vs State Of Tamil Nadu And Anr (1996).
The issue of whether rummy, if played with stakes, amounts to gambling or not has not been decided by the Supreme Court. However, Andra Pradesh High Court in D. Krishna Kumar And Anr. vs State Of A.P.(2002) (Annexure-2) relying upon the SC decision of 1968 held that till such time the state gambling Act is amended to lay down that playing Rummy with stakes is "gaming", playing Rummy with stakes is not 'gaming' within the meaning of the Act and is therefore allowed.
High Court on Poker
The issue of whether Poker is a 'game of skill' or a 'game of chance' was never discussed in detail by any Court in India until the recent decision/order dated December 4, 2017, passed by Gujrat High Court in Dominance Games Pvt. the Ltd. V. State of Gujarat, wherein, the said issue was extensively pondered upon. The Court in its said decision held that Poker is a 'game of chance' and therefore amounts to gambling under the Gujarat Prevention of Gambling Act, 1887. While arriving at the aforesaid decision, the Court inter alia observed the top online casinos in India and thus made up the following:
That the game of poker originated from 'flush' or 'Indian teenpatti' which has been observed by SC as a game of chance in its 1968 judgment and consequently, as a corollary, the game of poker is also to be construed as a game of chance;
The game of poker involves a process wherein the players have no control or say on the cards received by them and the final outcome is based on mere luck or chance depending upon how the cards are received by the player. Poker face to bet would be a part of bluffing or deception and the so-called strategy, cannot be considered as a skill. The outcome also depends on the ability of a player to spend money and how deep are his pockets. It is a game of deceiving, bluffing, and duping other players;
The game of Rummy is different than Poker. While poker involves betting or wagering, rummy has nothing to do with stakes, and betting or wagering is not essential to the game of rummy;
The Court while noting the ills of gambling and impact of gambling on the moral fiber of society noted that 'one must not overlook the ground realities in India or the country like India, where the majority of the population is struggling for the basic necessity and there is lack of awareness amongst the people and if they are permitted by betting in the craze of easy money, they do not know what to do if the things go wrong.'
Online casinos in India list has changed several times, due to the regulations and legislations implemented by the country's officials. Online gambling, including live casinos, online poker, and many other table games are now legal in India though with certain conditions.
Though the order does not specifically make any observation on Poker, if played as a sport and/or without stakes, however, while differentiating between rummy and poker, the Hon'ble Court at para 60 of the said order makes a presumption that wagering or betting is an inseparable part of the game of poker and therefore would involve stake. The Court while holding Poker to be a 'game of chance' has also predominantly relied upon moral religious and social grounds. In the absence of the said order being overruled and the issue being addressed specifically, the game of poker, even if played as a sport and/or without stakes remains a grey area that is then left at the discretion of police authorities.
Position of Online Gambling
Though the issue of Poker was considered by Gujarat High Court in view of the provisions of Gujarat Prevention of Gambling Act, 1887, in arriving at the decision of Poker being a 'game of chance', the court made several observations like how the game is played, origin of the game, reference to ancient Indian literature, moral and religious grounds, etc. which may be applied by other states/state machinery having similar gambling laws. The issue is likely to be clarified by the Division Bench of Gujarat High Court, once the appeal is finally heard.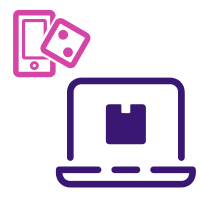 In view of the above, it is clear that if a game is considered to be a 'game of chance' under the state laws and rulings by the Courts and is played with stakes, would constitute gambling under the respective state laws with exception pertaining to a few states as mentioned above. If an entity is able to show that a particular best casino In India online or a particular on-ground gaming activity has a preponderance of skill over chance and/or is played as a sport without stakes, it may fall within the exception of gaming/gambling under the state gambling laws. It is pertinent to note however that if online gaming is illegal in any State, the promotion of the same in such a State would amount to a violation of the ASCI Code as well as the Cable-TV Network Regulation Act, 1994.
While Gambling can indeed be one of the biggest industries active for Indian citizens, online gambling should be increasing in the country shortly. There are some online casinos that stand together under the regulations, and thus many best casinos online in India very popular both among the locals as well as international visitors.
FAQ on Online Casino India