Online casinos in UAE – Flourishing online gambling
Gambling is one of the most concerning issues for people all around the UAE. The United Arab Emirates often referred to as the Emirates or UAE is a small country on the Arabian Peninsula. The country is a federation consisted of seven emirates. They have a constitutional monarchy and each of them is governed by an Emir. The situation for the gamblers in this country isn't quite favorable and the main reason for this is that the UAE is a deeply Islamic nation. The citizens of the country usually follow traditions and the country has strict Islamic laws. Therefore, although the citizens may have access to some UAE online casinos, gambling is strictly forbidden in the United Arab Emirates for religious reasons.
The chances that you've heard Dubai and the capital, Abu Dhabi from these seven emirates are higher as these cities and especially, Dubai which is often caused as synonymous to the UAE, as it has the veto power over any legislation in the country. Dubai is widely known as an attractive business destination in the entire Middle East. Tourists often visit Dubai and it's one of the most famous places for entertainment all over the world which is why tourists often try to gain information about the gambling situation and rules in the city. When it comes to gambling, the rules are a little bit more different in Dubai, but the general gambling laws are the same as in the rest of the Emirates. Therefore, we can certainly say that physical gambling isn't even among the list of popular activities for games in the UAE. As a result, people often turn to the best online casino sites in the UAE because they have almost no choice of physical gambling and playing online is the only way to satisfy their gambling needs.
High-rated Online Casinos in The UAE
Overview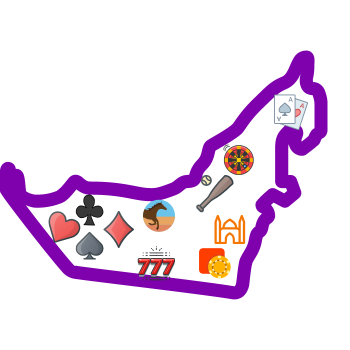 The government who has a monopoly over the country's gambling rules, may not like it but online gambling in the Emirates still flourishes, as many companies overseas offer a wide choice of online casinos for the citizens of the country. Hence, although the Islamic religion has great consequences for the gambling industry in general, people have still found ways to gamble online which is why taking part in offshore gambling activities is quite common nowadays in the UAE. So, if you are visiting the Emirates and try to find chances to gamble, you should know that the general aspect of the gambling industry is that all forms of casinos, online or land-based casinos are restricted in most of the territories of the country but the fact that the UAE online casinos aren't welcome now, doesn't mean that the situation is not going to change in the future.
On the other hand, despite the prohibitions, the government can't refuse the fact that sport is an integral part of the UAE culture, and restricting all kinds of sports activities is something impossible because middle-class people usually take part in several sports activities.  They often have tournaments of traditional sports activities, like horse and camel racing, football, cricket, and falconry, which is a traditional sport about hunting wild animals. Locals aren't allowed to bet on these sports activities but they can enjoy watching them but still, sports betting is considered as one of the most attractive activities for the people in the UAE., and certain forms of betting are allowed in some of the Emirates.
Now the country has many different local laws with religious elements that prohibit gambling activities and this has an important impact on online gambling in the UAE. The main acts among them are the Penal Code, the Cyber Crime law, an "Internet Access Management" policy that's implemented by the Telecommunications Regulatory Authority implements and also, some media regulations about banning any forms of gambling-related advertising. But still, people take part in online gambling activities and enjoy different gaming activities on the internet.
There are certain punishments for players who use offshore gambling or betting websites and some users doing this are blocked by the authorities to prevent them take part in gaming, but locals often use proxy serves, and also, some foreign online casinos accept the players from the United Arab Emirates and many of them include famous activities, like sports betting, bingo, and lottery games. Although sometimes it can be a little bit risky decision, usually, these websites try to keep their users secured and protect their personal information, bank account data, and accept various payment methods.
Popular UAE online casinos
The number of reputable online casinos in the UAE isn't quite many, but people in the country still have lots of opportunities to enjoy online gaming without involving in any trouble. The government has taken some major steps in recent years to make the law harsher against various cybercrimes, including online gambling, and as a result, some gambling-related websites in the country were blocked. Nowadays locals aren't able to bet legally using online casinos in Emirates but many online casinos still accept their residents. This means that you can patiently take part in online gambling activities in the UAE because most of its platforms are safe and reputable.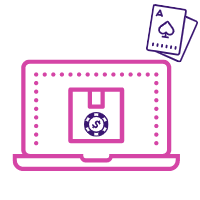 However, keep in mind that before start betting, you should check the expert reviews about these websites, because the internet nowadays is full of scammers which is why finding a reliable source is sometimes a pretty hard task. For this reason, we usually provide reviews of the best casino sites to play on in the UAE which are usually supported by reputable and trustworthy software providers, such as Microgaming, NetEnt, Betsoft, or SoftSwiss. Therefore, local gamblers have different ways to enjoy playing a variety of slots, table games, and other popular games for real money.
When it comes to payment methods, players in the UAE have many different opportunities. Online casinos there usually offer cryptocurrencies which is one of the most popular options. Also, the players in the Emirates have various options of bonus offers, such as free spins, no deposit bonuses, match bonuses, and many more. While signing up for the first time for an online casino, you will be highly probably getting lots of benefits from the welcome packages that are created especially for the new customers. Despite the strong ethical stance against all forms of gambling in the UAE, the restrictions on online gambling websites that are provided by foreign operators are not really strict. You can play casino games for real money in Dubai because the opportunities are especially diverse for those who would like to participate in online gambling platforms from Dubai.
To work out whether a local casino in the UAE is good, you should probably check reliable reviews on the internet to see the top online casinos that operate in Dubai, Abu Dhabi, or other emirates. Especially, if you are from a country where the gambling situation is different and the gambling-related laws are not that strict, it's worth keeping in mind that what you usually do there may not be accepted in Dubai even if you gambling online and not in a land-based casino. But you don't need to think twice before taking part in some sports activities, like horse races which are permitted in Dubai and fact, are really common. So, people from around the world can easily place bets and participate in these activities, however, you can't do it legally in the UAE.
How gambling works in the UAE
If you want to take a closer look at the gambling landscape in the country, discussing several major destinations will definitely help. We already mentioned some general laws that apply to all the emirates in the country but when it comes to Dubai, the gambling-related situation is a little bit more specific and needs to be discussed in more detail. Dubai is a place where most of the online gamblers are located based on the fact that the population there mainly consists of middle-class people who usually take part in gambling activities. These people often use camouflaging technologies like VPN to avoid surveillance from the government which is usually something concerning every single player all over the world, as no one wants to be controlled by authorities.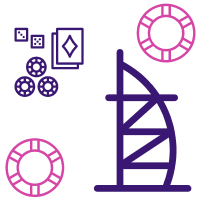 Although juridical laws restricting citizens of Dubai from engaging in various gambling activities are very strict, the actual situation is a little bit different. the Dubaian online gambling market rapidly flourishes in recent years and existing laws can't really stop foreign operators from targeting Dubaian residents. Unlike in some other Middle Eastern nations, in Dubai, not many things have been done to block people from accessing offshore websites. Therefore, many foreign companies think of Dubai as another great opportunity for a grey market where players can freely wager real money on different casino games on these websites.
Another important thing while gambling online in Dubai is that when you play at an online casino you should keep in mind you can't bet with the national currency and if you want to play safe, you should only place bets to meet wagering requirements in US dollars. Besides, not all of the world's major gaming companies offer their games in Dubai. Some of them still need to be approved by the government which owns a monopoly of regulating online gambling in Dubai. But still, there are a great number of reputable software developers that license their high-quality games to local online casinos, which indeed makes it easy for the players to find a safe place to play.
Besides, when you try to decide which website is the most suitable for you, you can choose according to the banking methods which are quite numerous on these online websites. Specifically, you can use e-wallets, credit, and debit cards, prepaid cards, you can make direct transfers, or even use cryptocurrencies. All these payment methods have different fees and waiting times, which is why reading a banking agreement is something important while choosing an online casino. But usually paying with e-wallets or cryptos is much safer for protecting your bank account data.
Famous gambling resorts
Although land-based gaming is not a common practice in the UAE and gamers mainly prefer some of the best paying online casinos in the UAE, certain popular gambling destinations usually attract thousands of people from all over the world. In the Emirates, there are three major cities with gambling facilities and in total, they have eight legal facilities connected to gambling activities. As we already said, the largest gambling city is indeed Dubai which is quite famous for its table games, slots, and video poker machines. Local gamblers have plenty of opportunities to have fun and satisfy their needs in these facilities. Usually, they use international currencies, like USD for their safety and not local currencies. So, for everybody who has decided to gamble in the United Emirates, Dubai is the best option because it's widely considered as a luxury place with exclusive resorts and hotels where you can definitely spend a good night.
We can tell you a bit about the most famous land-based casinos in Dubai. Players taking part in online gambling in the UAE, as well as offline, usually enjoy participating in the luxury gambling atmosphere of Constellation which is the largest and the most famous casino in the country. Also, another popular destination for gamblers across the world is Costa Cruises – Fortuna with its magnificent amenities located at Port Rashid. Also, people like to take part in gaming with beautiful attractions and accommodations of the Meydan Racecourse.
General UAE gambling regulation
Several major rules prohibit gambling-related activities for players in the United Emirates. Abu Dhabi is the general seat of justice in the country which first established the main law. This law is called the Penal Code and it has been regulating the gambling industry of the UAE since 2006. According to this law, gambling is defined as an offense, and anyone taking part in this industry can be punished by imprisonment or a fine. This law also restricts certain games of chances, like online casino slots in the UAE. However, despite this restriction, Emirians can still enjoy a lottery-like raffle which is organized by the Dubai Duty-Free firm called "Multi-Millionaire" and is accessible for everybody regardless of their origin.
Other than this, the prohibitions apply to the opening or managing any kind of gambling venue in public places, as well as organizing games of changes like a lottery or slots games. However, the Penal Code is focused on the local laws and each jurisdiction has slightly different laws. But it also extends to online services offered to Emirians who take part in offshore casino websites.
The second major rule in the UAE is the Cyber Crimes Law which has the power of imprisonment for anyone who will be caught managing, establishing, or running a website or producing, creating, or sending people something related to gambling through a computer network, as long as the message contains something against public morals.
The Telecommunications Regulatory Authority is another UAE gambling regulator that introduced an Internet Access Management policy according to which internet service providers have the power of blocking Emirian users from the websites that illegally provide content inconsistent with the moral norms of the UAE. Besides, the media in the country is also restricted to broadcast or publish gambling-related advertisements. Particularly, they can't take part in any type of activities that offend Islamic beliefs, or public pictures that may break public morals, or spread information that may pose a threat to vulnerable people like children or certain social categories.
Responsible gambling in the UAE
As a consequence of these many regulations in the UAE which restricts the players from almost every gambling-related activity, the gambling landscape in the country faces a lot of problems and responsible gambling is considered as one of the greatest problems for the citizens of the UAE who would like to find the best online casino UAE.  For most of the Emirates, the law is based on the Quran which is why any form of participation in acts of betting, or facilitating, or encouraging gaming can be met with harsh consequences. Therefore, the government tries with all its efforts to protect people from things like scams, addiction, loss of funds, and other associated problems. But sometimes their efforts are not successful because people have a few options to enjoy their desired casino games. For satisfying their needs, many people don't spend much time finding a reliable website and as a result, they take part in offshore websites where their safety is at great risk. This is why the gambling situation in the whole country vitally needs some changes and improvements, but for now, as it seems the government doesn't plan to take steps to develop a responsible gambling atmosphere in the country.
How we rate the UAE online casinos
Considering the existence of many different laws and prohibitions related to gambling in the country, you should be very careful when it comes to choosing a gambling website. There are lots of unreliable sites on the internet that often turn out to be scammers, so to ensure your safety, we recommend reading our policies of how we rate the online casino in the UAE before you decide whether it's worth placing bets or taking part in other activities.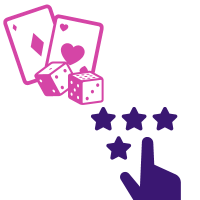 First of all, you need to check if the website is provided by a reputable software provider like Microgaming, Softswiss, Betsoft, or Play'n Go. So if you decide to sign up for the first time on an online casino, make sure that the website is provided with any of the above-mentioned companies. Also, you have to take a great look at their bonuses and promotions system. reputable websites usually offer a lot of free spins which can be used to play with certain UAE casino slots.
Also, the welcome bonus package is usually generous with them not only for newly registered users but also for experienced ones. Then you should check the banking system and see if they have quick payment procedures to ensure not to lose your money and get it easily in and out of the online casino. One more important thing that needs to be taken into account is customer support. Trustworthy websites usually have handy customer services available 24/7 which means that somebody from the team will be able to answer you immediately as soon as you have a question while gambling online on their website.
Bottom Line
To sum up, people in the United Emirates don't really have many chances to play legally. They don't have access to various legal land-based casinos but still, they usually take part in the online casino games provided by reputable offshore casinos around the world. So, you can take part in the UAE online casinos but keep in mind to follow our recommendations to avoid money loss and protect yourself from online scammers. Nowadays there is very little chance of changing the rules and creating a more liberal gambling policy because the nation has strong religious beliefs, making it unlikely to change gambling jurisdictions shortly. Hopefully, someday the situation will change, but for now, be careful and try to make reasonable decisions when you decide to gamble online in the UAE.
FAQ on Online casinos in UAE