Bangladesh – The gambling landscape
Today it's generally believed that people from most Asian countries don't have the possibilities to take part in the gambling industry as the majority of Asian countries consider gambling-related activities as something immoral. However, it's just a common stereotype and the real situation is much different. A number of countries in Asia allow their citizens not only to take part in physical gambling activities, but online gambling has become quite popular as well. But in many countries, the gambling landscape still faces lots of restrictions from the government.
One of the countries where gambling is not allowed for locals is Bangladesh. In this article, we are going to review laws and regulations, trustworthy gambling sites, popular gaming activities, and every important detail about online gambling in Bangladesh. In the end, we will even try to enlighten you with some tips to work out whether an online gambling site in this country worth spending time and energy on and how to differentiate between reliable sources and scammers before stepping into the online gambling industry.
If you decided to keep on with us, probably you are either a Bangladeshi gambler or decided to take part in their market from outside the borders. In any case, you might feel a bit limited as people in this country are allowed to place bets only on horse racing and lottery. However, there are still plenty of opportunities that can be used to satisfy your gambling needs and we will try to provide you with some information about different forms of gambling, such as casino games, sports betting, lottery, and many more.
Overview
The existing conservative attitude is one of the major reasons why Bangladeshi people are not legally allowed to have fun with the Bangladeshi casino slots or take part in all types of gambling activities. While walking down the street of the country, you won't find any land-based casino as establishing a gambling-related venue is prohibited by the official law. However, if you are fond of horse racing and enjoy placing bets on this popular sport, then you are in luck because horse racing is the one and only gambling activity that is not restricted by the law.
The gambling industry in this Asian country is officially governed by gambling law that has been functioning back from the era of famous British rule. From the time Asian countries such as India or Pakistan started to create gambling laws, the Bangladeshi law was launched and became an integral part of the constitution after the country became independent and from the annexation of Pakistan in 1973. However, after that, the gambling-related situation has been constantly changing, the number of Bangladeshi online casinos were created, as online gambling spread in the country, and the gambling act was modified and improved several times.
As a result of the last revision, the act clarified that the lottery is not a gambling activity and doesn't deserve being on the list of restricted gambling activities. However, the law charged horse racing and bookmaking operators a tax which is 21% of their earnings. From this time lottery is permitted in Bangladesh. Also, you can take part in numerous local online casinos, as this industry is just starting to spread throughout the country. Though land-based casino gambling is illegal, nothing is said about online gambling in the regulation. Besides, Bangladeshi players are accepted by several offshore websites. But it doesn't mean that you don't have to be careful while playing online because the legal situation is pretty much complicated in Bangladesh and indeed needs to be further explained.
Popular Bangladeshi online casinos
Online casino opportunities for Bangladeshi players are not quite diverse as there literally no internet casinos established in this country for this time. However, of course, it doesn't;t mean that the online gambling industry doesn't exist in the country and players can't take part in live casino games, online slot machines, gain welcome bonuses or enjoy other services from online casino sites. In fact, people from Bangladeshi usually use offshore casino websites to take part in online gambling. It's a pretty common practice not only for those who don't have local online gambling sites but also for players that are restricted to enjoy various services due to the strict regulations in their countries.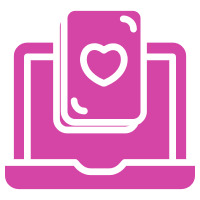 Using offshore websites gives them chances to avoid being detecting by their government and make transactions safely on websites located in different countries. However, it is highly recommended to play on secure sites where fair play on casino games is ensured. So you should carefully choose the best casino sites to play on in Bangladesh. For you, as a Bangladeshi player, enjoying the service of foreign online casinos is not a hard task. All you have to do is to select your country while registering at the web casino. BU keeps in mind that Bangladeshi national currency, Taka is not usually available on offshore sites and available options for depositing or withdrawing the money usually are USD, EUR, AUD, or other popular currencies. And don't forget to determine the best option using Google, as currency exchange rates constantly change.
So, as you can see the jurisdiction is much looser when it comes to online gambling and there are no certain fines for taking part in online casinos, unlike land-based gambling which is considered a crime and a fine of 200 Taka is determined for the owner of the physical gambling venue, if not sent to prison for at least 3 months. But online gambling has gained popularity in the last few years.
How gambling works in Bangladesh
In order to find out how gambling works in Bangladesh, let's first review some general characteristics of the country. Located in the east of India, Bangladesh is a South Asian country that is surrounded by the biggest Bay of Bengal – the biggest bay in the world. The population of the country is so numerous and in fact, it is regarded as the second most populated Islamic country. Bangladeshi are widely known for their conservative attitudes and traditional values and visions. religion is a strong determinant for their social lives and this is why it's not a surprise that much gambling doesn't happen here, as it's against the Islamic moral standards.
But it's not only just society and their negative attitude towards gambling, but also it is officially restricted in the country under the Laws of Bangladesh. The juridical system of the country considers any type of gambling activity immoral. for instance, everybody using Bangladeshi casino slots is against the official rules of the government and is subject to being imprisoned if they don't pay the fine.
However, gambling still happens in the country and you can easily and happily wager with your friends or play cricket, kabaddi, carom, or other Asian popular forms of sports. But most importantly, online casino gambling is becoming more and more popular in the country. The reason is simple – people that aren't allowed to take part in their desired land-based casinos, still ned to satisfy gambling desires and for this, taking part in online casinos is the best option. Today the number of people using the internet has increased because of the growth of the Internet penetration rate in Asia. There are many casino websites that accept players from Bangladesh. But you should be aware that although nothing direct is said in the law about restricting online gambling in Bangladesh, it is still regarded as an illegal activity, and talking out loud with the officials about this matter, is not really recommended.
History of gambling in Bangladesh
Bangladesh has a long history of annexation. The country had been occupied by Pakistan and was widely considered as its part, but after the civil war, Bangladesh finally became an independent country. According to the constitution, Islam is the main religion and is practiced by around 90% of the residents but also, freedom to practice other religions is allowed. Noting this important to discuss the gambling-related factors because Sharia law which is the main Islam law restricts all types of gambling activities.
Gambling has been restricted in Bangladesh since 1867 when the Public Gaming Act was created. By the power of this law, neither online casinos nor land-based ones are allowed to operate within the borders of the country. Not having the opportunities of the best online casino sites in Bangladesh usually makes experienced players use offshore casino sites to access their desired games. Even if you're a resident of Bangladesh you are eligible to place bets on sports activities, take part in the lottery, or wager money on your preferred casino games. but for this, keep in mind to choose the most reputable websites where security is guaranteed.
Hence, Bangladesh doesn't have a long gambling history as gambling is restricted here from the times it has been a British colony, which had been more than a century ago. The inherited law from the UK is still used in the country even after it gained independence from Pakistan in 1973. Although the situation is completely different from these times and many things have changed, as gambling is becoming digitized, due to religious norms it's highly unlikely that the government will revise the law and make changes anytime soon. But clearly, the necessity of new rules is felt by every single player involved in the Bangladeshi online gambling market because current law doesn't give them enough information about the constantly changing environment of the iGaming industry.
Legal gambling: Horse racing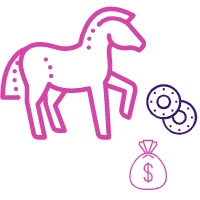 As we've mentioned above, the only form of gambling that is legal in Bangladesh is horse racing. Of course, considering the strict laws from the government and even stricter religious norms, there wouldn't be any expectation from the law if horse racing was considered as a gambling activity, but fortunately for gamblers, it's not. Horse racing is widely adored by most of the Muslim nations and even more, it generally has a label of the Sport of Kings for them. This is exactly the reason why the government decided to make an exception for horse racing and today people can freely place bets on horses and have fun as it's against neither law nor religion.
So you can easily place bets on horse racing or certain kinds of lotteries, as well as play casino games for real money in Bangladesh, as lottery and horse betting are not only opportunities to gamble in Bangladesh and players can also take part in online betting on the websites that let you wager on many different types of casino games.
General Bangladeshi gambling law
The country-wide gambling law is a little bit different compared to those of other Asian nations or European countries. The main reason for this difference is the traditional values and religion that determine literally everything in this country started from social to juridical norms. The current law of the Public Gambling Act of 1867 was initially created as an Indian gambling law but even after Bangladesh claimed its territories and achieved independence, this law about restricting gambling remained. Bangladesh declared about this two years after independence. However, there have been certain revisions and new sections had been added by which certain prize bonds of lotteries are not regarded as gambling forms.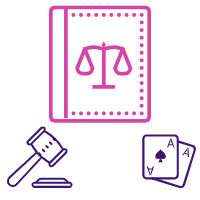 Furthermore, you can enjoy playing with online casino slots in Bangladesh as residents have access to online gambling sites but if you think of taking part in actual slots machine games, then you should be very careful because land-based slots are strictly restricted in the country, just like poker, bingo, certain table games and generally, every other gambling form.
An interesting thing about the general law of Bangladesh is that although gambling is restricted for being inconsistent with religious norms, some other so-called immoral activities are legalized in the country. Among them is a prostitution that's been legal since 2000. It's pretty weird because having prostitution legalized is against the constitution of Bangladesh, which means that the government has violated its own rules.
Besides, other allowed activities are the pool clubs, restaurants, and cafes where people usually gather and place sports bets on cricket or other national sports. Online gambling is also pretty common there and everybody who would like to take part in live casinos online in Bangladesh can deposit money on sports activities and have a good time on online betting sites.
So, as you can see even with the restrictions people in Bangladesh still have many opportunities to gamble both online and offline as creating restrictions won't change the fact that people like to gamble and will continue to do so.
Responsible gambling in Bangladesh
No wonder why responsible gambling is at the top of the list of social problems in the country. Low levels of education, unemployment, and impoverishment are just a few of the currently existing problems in this country. Among them is problem gambling which is an especially concerning matter for Bangladeshi authorities these days. The main reason for this is clearly the poorly regulated gambling market. In general, making regulations and implementing laws about gambling helps the industry grow because it's an important thing to protect the players from harm and make sure they play safely on the Bangladeshi online casinos.
However, in this case, existing regulations are not so much advantageous for players because everything that's written in the law is about restrictions. By reading this law, gamblers can find out what is not allowed, and literally, nothing is allowed except horse betting and lottery, but if you want to get insights about responsible gambling you have no choice but to gain the information yourself on the internet. The current gambling act doesn't tell us anything about how to make sure that a provider is safe, who owns licenses for providing certain types of games, and most importantly, nothing is said about online gambling. But in today's digitalized world we believe that regulating the online gambling market is even more important than making rules about land-based casinos or just allowing horse betting.
The number of online casinos is growing today, and it becomes harder to navigate through the website and find the needed information. Sometimes Bangladesh online casinos don't even have live chats and even if they do, sometimes the players get answers weeks later when they are already in trouble and this answer will no longer help them to find solutions. Therefore it's vitally important for the Bangladeshi players to find a place where they can get all the answers concerning matters and that's exactly the main purpose of this article. But the fact that current laws aren't useful for gamblers makes things worth and as a result, problem gambling remains a concerning issue in Bangladesh.
Another important gambling-related problem in the country is indeed a gambling addiction. Still, the reason is the same – prohibiting all the activities. Besides, the fact that the majority of the residents are Muslim has something to do with this problem because gambling is restricted by Islam. Unfortunately, there are no charity services that would deal with gambling addiction and this is why the Bangladesh gambling regulator needs to work out more effective laws or revise the existing ones to provide a safe environment for Bangladeshi players and prevent gambling addiction, problem gambling, and other related issues.
The only bright side is that some private organizations try to combat gambling problems after all. Besides, players can also use the help of GamCare which is one widely known charity service that is recommended by international operators. They have the option of live chat and free phone numbers which is quite essential in today's fast-paced gambling industry.
But still, we have to state one more time that the regulation about gambling in Bangladesh needs to be improved as it's not just the restriction of gambling-related activities to increase the quality of the gambling market in Bangladesh and ensure the safety and security of the residents of the country. However, the regulator doesn't really bother about reversing the law and the situation remains the same.
How to find the best online casino in Bangladesh
The main purpose of this article is to provide you with insights into the process of selecting o trustworthy gambling sites in Bangladesh. There are lots of reviews of online casinos on the internet but usually, every gambling site says something different from each other which is why it is hard for a typical player and especially, for newbies to establish an honest look at the gambling sites. Our team will try to guide you through this website and offer tips for choosing the most reliable site to gamble online in Bangladesh nowadays.
The first thing you need to consider is that if you google an online casino and find lots of different reviews about it, it may worth taking a look at, but if you can't find anything at all, then it's most likely a scammer so be careful and stay away from this kind of casinos.
As there is no specific Bangladeshi online casinos list, even if you find different reviews about a given website, you should compare at least three or more reviews to each other and decide whether this information matches or don't.
After finding a reliable review, all you need to do is to open the online casino itself and take a closer look at specific details. Some of the reviews online may be outdated. For example, there may be said that a casino offers you a generous welcome bonus offer, but terms and conditions of online casinos constantly change and it's important to navigate through the website and check if the terms are written in the article still apply.
After that, you should check things like the license of the site, availability of customer support, acceptance of different currencies, game selection, and software providers.
Hopefully, you will find this article helpful. Now you can enjoy playing your favorite games and we will try to keep you updated about the best paying online casinos in Bangladesh!
FAQ on Bangladesh gambling