Malaysian Online Casinos – The practice of gambling
Online gambling has become one of the biggest industries in the world. The whole world's population is involved in online gambling in one or another type of online gambling activity. Online gambling has evolved with the development of technologies and the companies that provide online casinos with the products, such as games, technologies, and platforms.
Online gambling is a global industry. It is in every single corner of the world and online gambling is one of the major industries with millions of users weekly and daily. The major factor is that the online gambling industry is something we can all enjoy and something we can all try. Despite the fact where you are on which continent or which country you can find something for yourself.
This time we will focus on one of the most unusual countries for the online gambling industry development. The country is Malaysia. There are not many people around the world who have any kind of specific knowledge regarding this country. While it definitely has a lot of things to deliver to the customers, there are very few people who actually are willing to accept the pledge and information.
In this review we will talk about some of the most important factors regarding the online gambling market in Malayasia, perhaps some of you did not even know that it existed. Though, the country has an interesting story and a very interesting and modern approach to that topic.
Best Casinos for Malaysian Gamblers
Online Gambling in Malaysia
Technically speaking, online gambling is illegal in Malaysia. While it's clearly illegal to host an internet gambling operation, it's not clear if patronizing a gambling site is illegal. The laws on the books were written decades ago and none of them specifically mention the act of placing bets online.
For the most part, online gambling is overlooked and if not tolerated, at least brushed under the rug. Many Malaysians place bets over the internet every day. Most of the major international betting sites accept customers from Malaysia and even process deposits and withdrawals in ringgits.
However, that doesn't mean you are completely risk-free in Malaysia. There is an increasing number of calls to ban online gambling and Sharia law does hold sway in Malaysia. You have to decide for yourself if it's worthwhile. Most Malaysians who gamble online do so without a worry in the world. It's easy to get paid, make deposits, and place bets as long as you stick with the major names in gambling.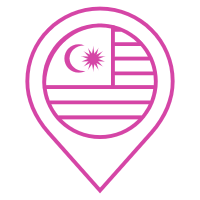 If you do decide to gamble at a trusted online casino in Malaysia, it's best to stick with international sites that are not based in Malaysia for two reasons.
First, local sites based out of Malaysia are 100% illegal and operate underground with exactly zero regulation. You have no recourse if one of those places decides to shut down and run off with your money.
Second, offshore sites have no physical presence in Malaysia. Malaysian authorities can't just hop on a plane to England and demand that any online casino hand over its customer information. In other words, you're less likely to be "caught" gambling when you do business with a site that operates legally in a gambling-friendly nation.
Gambling Laws in Malaysia
Malaysia is a predominantly Muslim country so nearly all forms of gambling, both online and offline, are considered illegal. Three major frameworks dictate gaming laws in Malaysia. The most prominent of these is the Betting Act 1953.
Additionally, civil contract law in Malaysia declares that all agreements made in the form of gambling or wagering are null and void. This means any person who loses a bet to another person could refuse to pay up and the winner would have no legal recourse.
Betting Act 1953
The Betting Act 1953 pretty thoroughly outlaws all forms of gambling. The act even addresses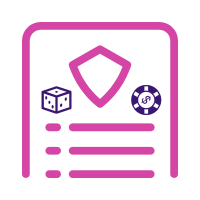 telecommunications and other means of transmitting bets between customers and betting houses. The language in the act covers just about all possible loopholes you would look for in a piece of legislation written that long ago. Even to this day, there's no easy way around it.
The act specifies a penalty of up to 200,000 ringgits and 5 years in jail for anyone caught operating a betting house or patronizing one. It's unclear if today's betting sites fall under the definition of a "betting house." It could be interpreted either way.
Here's how the act defines the term betting house:
(i) any place kept or used for betting or wagering whether such betting or wagering, be in cash or on credit, on any event or contingency of or relating to any horse race or other sporting event or lottery to which the public or any class of the public has, or may have, access;

(ii) any place kept or used for habitual betting or wagering on any such event or contingency as aforesaid, whether the public has, or may have, access thereto or not; or

(iii) any place used by a bookmaker for the purpose of receiving or negotiating bets or wagers on any such event or contingency as aforesaid, whether such bets or wagers reach the bookmaker by the hand of the person placing the bet or his agent or the bookmaker's agent or through the telephone or the post or by telegram or by any other means;
The last four words in that excerpt are the most troubling for the best online casino for Malaysian players. One could easily apply this law to internet gambling. The good news for gamblers is that Malaysia doesn't bother with individual gamblers. Like many countries, Malaysia instead targets those who operate or own betting operations.
Common Gaming Houses Act 1953
While the Betting Act 1953 was directly primarily towards sports betting and bookmaking, the Common Gaming Houses Act 1953 cover just about every other form of gambling. This act criminalizes operating a gaming house and even being caught inside one.
Any person caught inside a gaming house is subject to a fine of up to 5,000 ringgits and up to six months in prison. The Act defines gaming as:
"…the playing of any game of chance or mixed chance and skill for money or money's worth…"
The definition of gaming houses is also explained to great lengths. We'll save you the boredom of reading it all and just say that it covers pretty much every possible location where people could gather and gamble. The definition of the term could conceivably be applied to gaming websites as well, but it appears that Malaysia has no interest in pursuing individual online gamblers.
Sharia Law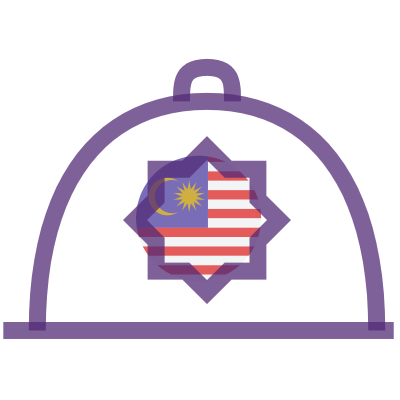 The Malaysian Constitution makes Islam the mandatory religion for all Malays, who account for over 60% of the population of the country. Non-Malays (mostly ethnic Chinese, Indian, and others) aren't bound by Sharia law, but most of the country is. This is important to note because Malaysia recognizes Sharia or Syariah courts.
Sharia courts and the secular legal system exist side-by-side in Malaysia. There are debates to this day as to how that should continue in the future and whether or not the Malaysian legal system should be secular, religious, or both.
The dual justice system in Malaysia is complex and difficult to implement. Sharia is mostly reserved for family affairs, but individual states are allowed to implement Sharia in criminal justice matters. Gambling is clearly forbidden by Sharia law and that could also be interpreted to mean it's off-limits for 60% of the country.
Legal Issues of Gambling
Regulation in terms of gambling in Malaysia is a rather difficult topic to navigate due to the two prevailing legal systems in place. In terms of Sharia law, for example, Muslims are not allowed to gamble at all and this is forbidden. As for the remaining 40% of the population, they are governed by the Betting Act of 1953. This Act allows some form of betting, leading to the establishment of the best online casinos in Malaysia, although it is restrictive in some aspects as it forbids betting by telephone, the post or by telegram or "by any other means". Although the Act doesn't directly refer to online gambling, it appears that this form of betting is outlawed in Malaysia although hundreds of people still place bets at operators in the country, even though this is illegal.
Malaysian Casinos
The practice of gambling in Malaysia, as mentioned above, is limited to the non-Muslim population. Also, the non-Muslim population is governed by the Betting Act of 1953, which "thoroughly outlaws all forms of gambling." The Act calls for penalties of up to 200,000 ringgits and five years in jail for anyone caught operating a slot casino online Malaysia or patronizing one. Then there is the Common Gaming Houses Act of 1953 which covers just about every other form of gambling. This Act criminalizes the operating of a gaming house and even being caught inside one. The penalty for the latter offense is a fine of up to 5000 ringgits and up to six months in prison. This Act defines gaming as "the playing of any game of chance or mixed chance and skill for money or money's worth."
History of Gambling
Human habitation in Malaysia, well as there is proof for it, dates back to 40,000 years ago. Traders from India and China arrived around the first century AD and established ports and coastal towns one or two centuries later. Thereafter, the region had been conquered by the Portuguese and Dutch and "eventually owned by sultans and administered by the British." It became a federation on 31 August 1963. Very soon thereafter, in 1965, construction began on the Genting Highlands resort which is home to Malaysia's only land-based casinos. The first hotel opened in 1971 and there has been continual expansion since then. This could be considered the start of official gambling in Malaysia, although pari-mutuel betting has had a much longer history in the country with the Penang Turf Club tracing its origins to 1864. The remaining two other turf clubs were also founded in the 1800s.
The Betting Act of 1953 is the leading legislation for Malaysian gambling. It distinguishes between illegal gambling and legal gambling. It permits gambling for companies with a license, horse racing, and the lottery. However, those running illegal operations can be punished by the law. Apart from these former types of gambling, football is another sport that draws in a lot of gamblers. Online football betting is rising in popularity with bets being placed on domestic league games and games taking place in the major European leagues.
Top casino Malaysia
The only physical casino that is legal in Malaysia is Genting Highlands Resort. It's a mountain resort that attracts many gamblers from around the country, as well as tourists from around the world. It is one of the most magnificent properties on the planet. Resorts World Genting also referred to as Casino de Genting, is a mountaintop casino resort complex some 50 km from Kuala Lumpur. There are about 10,000 guest rooms available at Genting Highlands. First World Hotel and Plaza there is the world's largest hotel with 7,351 rooms. Visitors will also find dozens of dining options from the Malaysian Food Street to premium outlets with world-class window seating high above the misty mountains.
Malaysian online casinos list
The casino boasts floor space of over 200,000 square feet making it one of the biggest casinos in the world. There are over 3000 slots and other electronic gambling games and more than 400 gaming tables in the casino. 20th Century Fox World Theme Park Genting, a new and improved attraction, was expected to open in late 2017 or early 2018 after several delays. The park is just part of a 10-year master plan that started in December 2013 for the redevelopment and transformation of Resorts World Genting. Baccarat and other card and table games are played at the casino resort.
The Legal Landscape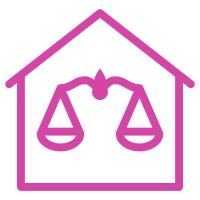 Following the Betting Act of 1953, 'common betting houses' are illegal in Malaysia, so anyone operating as a sports bookmaker or found betting in one is breaking the law. However, certain forms of gambling are legal in the country – the Lotteries Act 1952 allows lotteries to be run, while the Racing Act 1961 permits betting on horse racing, but only at a physical race course.
The status of online gambling in Malaysia is considerably less clear-cut, however. There are no specific references to online gambling in the Betting Act, and no relevant amendment has yet been made, so the market remains largely unregulated. That said, the government does not issue licenses for online casinos, and tries to hinder citizens' access to foreign sites by instructing banks not to sanction transfers to overseas online casinos.
Internet cafés across the country have become hubs for illegal online and land-based gambling venues, and calls for legalization have become increasingly common to combat the proliferation of such crime. However, the ambiguous legislation around betting on the internet means that many Malaysians gamble online without any trouble – indeed, some of the world's top online casinos in Malaysia happily accept players from Malaysia.
Popular Markets
Badminton is probably the sport that Malaysia has had the most success in, but football is the most popular game in the country, with people of all ages taking part in the sport. Much of the money gambled at online bookmakers is on football matches in the country's domestic Super League, as well as the major European divisions (particularly the English Premier League). Beyond gambling on football, legal betting at horse races is also popular among non-Muslim citizens, while Sports Toto, a 4D (four-digit) lottery operator, has around 680 outlets across the country.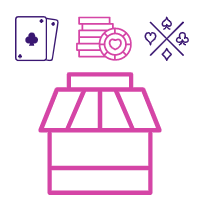 The only legal, land-based casino in Malaysia is the aforementioned Genting Highlands Resort, which houses the Casino de Genting. Situated 6,100ft above sea level in the Titiwangsa Mountain Range, the 'Fun City Above The Clouds' is far from the usual casino, and its unique setting makes it a must-see for those visiting the country. Coaches from Kuala Lumpur can get visitors there within an hour, so it's not as out-of-the-way as it might initially seem, and the adjacent theme park and hotels mean that gamblers won't get bored if they feel like taking a break from the tables.
Of course, not everyone can head to a mountain resort when they want to gamble, and while no companies are operating from within Malaysia, there are other top Malaysia online casino options based overseas. Bet365, which offers both a sportsbook and a casino, not only accepts Malaysian players but also allows deposits to be made in Malaysian ringgits.
The Future of Gambling in Malaysia
It remains to be seen what the future holds for the best online casino in Malaysia. The country's dual-system of law – the Sharia-governed Syariah Courts for the nation's Muslims (over half of the total population) exist in parallel to the secular courts, which allow freedom of religion – continues to provoke discussion, with the debate on-going as to whether the country's laws should reflect a secular or Islamic viewpoint. Gambling is one of the subjects at the center of this debate, with the question of legalization a hot topic. Perhaps the legislators will look at the large-scale criminal activities related to the industry (such as the gambling ring broken in 2012 that grossed over US$1 billion) and see a market in need of regulation, but the future is far from clear.
FAQ on Malaysian Online Casinos