Kenya Online Casinos – The availability and safety of gambling websites
Gambling was introduced to Kenya back in the 60s. Several different types of gambling activities were known to Kenyans. The regulatory body for the gambling sector was also created. The Betting Control and Licensing Board took responsibility for that. The main goal of the body was to regulate the gambling market in a way it to be completely safe and sound for Kenyans to play.
For years, the gambling market is very actively operating in the country. The annual revenue of the industry generated over $3 million. Kenya can be counted as the only country in the neighborhood, with a more or less regulated gambling market, offering a lot of opportunities for the Kenyan players.
At the moment there are almost no restrictions on online gambling in Kenya. Players can access online gambling via many means. This can be mobile gambling, video poker, slots,  Bingo, betting as well as poker.
Top-rated Casinos in Kenya
Gambling Situation in Kenya
Gambling Regulations in Kenya change time by time. The main reason for changes is the revenue capitalization process. While Africa definitely is not the country to boast clear regulations and laws, Kenya and specifically Betting Control and Licensing Board of Kenya can be clear exceptions from the list. This body definitely tries to make the laws work and to make them comprehensive for the Kenyan citizens.
The law regarding the legalized online gambling in Kenya was laid down by the Body. Thus, they made the laws very clear and granted them with a clear sense. The body has full right to control the tax revenue by allowing online casinos to accept Kenyan players. This grants the citizens' opportunity to play on the safe side.
The major point is that most Kenyans are very dependent on mobile phones and devices. According to the conducted researches, over 10 million people from Kenya have mobile phones. 98% of those people use mobile phones for internet purposes. While most people have mobile internet access, it becomes very simple for them to gamble mobile with the online casinos for Kenyan players.
Online Gambling for Kenyans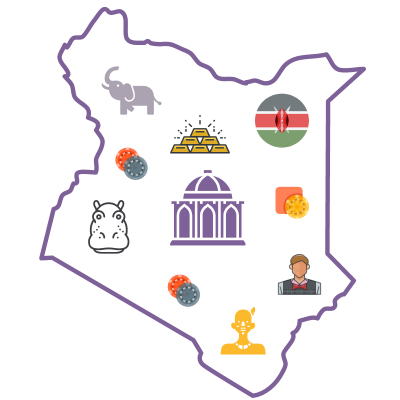 There is no doubt that online gambling is quite big and essential business in Kenya. Though, while the market is well regulated there still are some of the restrictions and terms the online casinos have to fulfill in order to be considered as a safe place for Kenyans. First of all, all online casinos, willing to accept Kenyan players have to be approved by the Betting Control and Licensing Boards of Kenya (BCLB) and of course by the e-Commerce and Online Gaming Regulation and Assurance (eCOGRA).
You might be skeptical about the safety and security of the Kenyan online casinos, but you have absolutely no reason for that. The governing bodies perform monthly audits of each and every online casino's Kenyan players, to assure that only the highest quality and the best amount of the online casinos is available for the Kenyan citizens. The audits also ratify that the online casinos available for the players are all safe and fair every time they enter the online casino.
Those gambling sites that are willing to accept players from Kenya, must meet certain and maybe even strict standards first. All of the standards and terms are set by the Betting Control and Licensing Board of Kenya. Once all of the standards are met and there is no breaching in any term, the local watchdog approved the online occasion and puts the seal on it, after which it is allowed to operate in the African country.
Casinos for Kenyan Players
As a Kenyan player, it is quite natural to wonder about the availability and safety of gambling websites. The BCLB of Kenya takes extraordinary steps to ensure players have a safe gambling experience online without their private information being shared.
This betting and licensing board takes pride in being able to ensure all online gambling for Kenyans is transparent, fair, and protects the players. There are different lists and reviews which provide the names of the online casinos that are available in the country. Most of the online casinos offer players different opportunities including betting and a variety of online games.
Betting in Kenya
According to the betting regulation in Kenya, the activity is legalized and regulated very well already a long time ago. Up to date, betting has been legal in Kenya for more than half a century. Kenya is one of the first countries to legalize betting and online gambling in general in Africa.
And anyway, why is there such a big difference between Kenya and the rest of the African countries? In Kenya, which is located on the equator, the population is 45 million. It is the most advanced country in central or eastern Africa in an economic stance. Despite this fact, 20% of the residents live with less than $1.25 per day. The service industry (including the gambling business in Kenya) is driven by tourism and accounts for over 60% of the GDP. Agriculture and manufacturing are also critical industries here.
Despite the overall economic progress and relatively low GDP, betting is one of the most popular activities in Kenya. SPorts betting shares the first position of popular activities with online gambling.
What's more, is that it is estimated that the average Kenyan pays 16 bribes per month which adds up to about a third of their income: We can call this the "unofficial tax on betting in Kenya".
Gambling Bill 2020
The Gambling Bill 2020 was introduced to Kenya, initiation many new changes, certain amendments,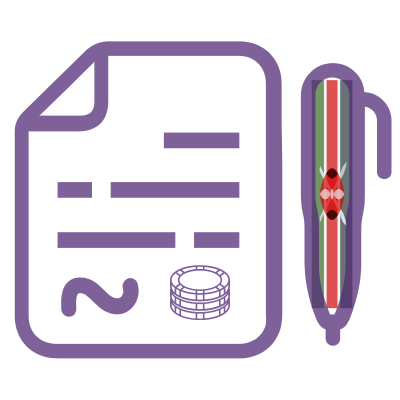 and limits to sports betting in Kenya. The bill was introduced by the Betting Control and Licensing Board, which is in charge of regulating the gambling sector in the country.
While everything this is what you have to consider before moving to the part with defining online casinos and betting opportunities in Kenya, you should also know that there are no betting sites in Kenya without any taxes. According to the Betting Act Kenya, all of the betting sites are taxes.
In fact, more taxes are about to be enacted: There is a new chapter in the history of gambling in Kenya and we will talk about this in detail below.
Top Online Casinos in Kenya
While betting and online gambling are legal in Kenya, it is still important to navigate through the market correctly. For that, you need to know certain criteria and make your choice for the online casino wisely. The main factors that you have to consider are the online casinos, offers, promotions, odds, bonuses, and reviews of course. We will try to instruct you before you decide to make the final step.
With the proper knowledge and understanding of the guidelines in Kenya, you will know how to gamble and bet legally in Kenya, which is a very important factor for your safety and security. There are certain things that you should know as a must.
Major information
Revenues from getting a betting license in Kenya are climbing with the many land-based establishments booming.
The gambling tax in Kenya is quite high and it is about to get higher, so these are not surprising at all. Of note, the sports betting sector has seen incredible growth. The minimum gambling age is 18.
Kenya is now home to 28 casinos, 11 bingo halls, 3 sportsbooks, and 1 horse racing track. These are all licensed and regulated land-based operations. Lotteries, bingo, poker, and sports betting are all state-run monopolies and are quite popular. In other words, Kenya's gambling is almost limited to land-based operations.
As for online gambling in Kenya, it was a state monopoly too but the company that ran it, Betkenya.com, closed up shop leaving no legal options for online play. At the moment, there are no local online casinos Kenya mpesa in the country. While betting regulations in Kenya allow online casino gambling, there is simply no operator that will offer slot machines in Kenya.
Of course, with so many foreign online gambling sites out there, Kenyan online casino players actually do have options. Numerous online gaming sites take bets from Kenyan players. The government does not block these sites and has recently begun to issue licenses to online sportsbooks.
Betting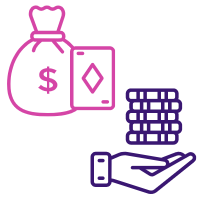 Betting laws in Kenya state that all kinds of gambling are legal, so legal Kenya gambling is not limited to casino games. According to the "Betting Control And Licensing Act Kenya", any company can start to offer online gambling services as long as they get a license according to the Betting Lotteries And Gaming Act.
However, note that betting rules in Kenya are about to change and, at the start of 2020, we might see a new betting law in Kenya.
There doesn't appear to be any stories of the Kenyan authorities going after online players and the government does not bother to block many gambling sites so it might be safe to say that the best Kenyan online casino players and the foreign internet sites can go about their business without the threat of interference.
Gambling laws in Kenya are quite liberal and as long as you know what you are doing, betting regulations in Kenya won't stop you from accessing foreign websites.
Kenyans have a lot of choices of top-rated online gambling sites that offer them valuable bonuses. Players who join certain online casinos can be credited with a quick €99 in casino bonuses and if you sign up at other ones for example, that accept mpes, you can win several cash bonuses as well as the free spins varying between €200 and €300.
It gets really exciting at some casinos offering cryptos, as they offer their bonus packages in Bitcoin: You can win up to 5 BTC on the sites. If you want to go after some really large game on your next casino safari then set your sights on the €500 bonus, because it doesn't get much bigger than this.
How Safe is the market in Kenya?
On paper, gambling in Kenya is a tightly regulated state monopoly. Going back to the number of bribes that are taken on a daily basis, it is hard to tell what the real story is. While the monopoly may have sprung a leak with the failure of their online operation and proliferation of "illegal" internet casino betting, their casinos, lotteries, bingo halls, and sportsbooks are all well-liked and doing well.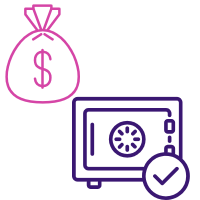 At the moment, only a couple of local operators offer their services and there is no real bet in Kenya's online app. The government is trying to create, as mentioned before, a new Betting Act in Kenya in 2020, and it will bring new gambling rules in Kenya. We can summarize the proposed changes as follows:
Gambling license cost in Kenya will rise to KES100m (Around 900.000 EUR),
Gambling is still legal, "betting banned in Kenya" news does not reflect the truth,
The tax on jackpot winnings in Kenya is still 20%.
Lastly, new rules in Kenya will increase the minimum bet amount to KES50, instead of KES20, in the top Kenyan casinos taking M-Pesa, to reduce the impact of gambling on the youth. The new regulation and gambling laws in Kenya may result in an increase in the number of Kenyan shillings online casinos, we will wait and see. The new betting law in Kenya is scheduled to come into force by June 2020.
Up to Date
A 20% tax on winnings was supposed to have been implemented three years ago by the Kenyan government but it doesn't appear to be in place yet. There have been "no meaningful revenues" collected to date and Kenyan casino-goers report that no portions of their winnings have been withheld.
The tax, which was supposed to be withheld at the source, was a topic of much controversy. According to betting regulations in Kenya, a 20% tax on lottery winnings must be paid to the government. Kenyan gambling operations are a strong source of revenue through taxes and licensing fees.
The official currency of Kenya is the shilling and it is accepted everywhere in the country. Kenyans who want to play for real money at the top Kenyan casinos taking M-Pesa deposits have a few good payment options. Major credit cards like Visa, Mastercard, and Maestro are commonly accepted as are eWallets like Skrill and Neteller.
Pre-paid cards are widely accepted and bank wire transfers can even be used to deposit and withdraw funds. Check with your online gaming site to see what options are available to you.
The economic impact of Gambling in Kenya
Among the countries in East Africa, Kenya is swiftly becoming known for online gambling, thanks to its expanding system which permits licensed operators who are regulated to offer their services to Kenyan residents. The Kenyan nation is made up of 45 million + persons with a flourishing economy that has great prospects for the future and already attracts foreign investors. Among the industries aiding the Kenyan economic growth has been the Casino industry. With improvements in technology, the casino industry has grown in even more forms, such as online casino forms, and it is now easier for interested players to access the best online casinos in Kenya services simply with their phones or other gadgets which have an internet connection – for example over websites like www.online-casinos.com. Online casino gambling in Kenya gets more popular by the day and more companies are providing variety for the Kenyan residents.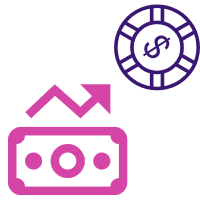 Generally, Online betting in Kenya has existed for a while, it was in recent times that the government realized how lucrative this industry could be and decided to regulate the online casino industry. Before this, Kenyan residents who wanted to engage in online casino gambling had to rely on offshore websites that had no licenses or had to partake in unlawful gambling establishments before they could access their most favorite online casino games. However, with recent Kenyan regulations by the Betting Control and Licensing Board of Kenya, there's been an aim to create a secure environment for players who wish to bet on online casino games of their choice.
In July 2016, it was reported that more than 5 million Kenyans were into betting for the previous five years. With the proliferation of online casinos, this number has continued to increase. Online betting has brought about both negative and positive effects on Kenya; however, as regards the Kenyan economy, online gambling has been quite profitable.
Impact On society
This online industry has bloomed with profits going to the fortunate Kenyan residents who hit jackpot while playing these online games. There have been certain fortunate winners who have had fortune smile on them and completely improve their financial positions forever. Some of the fortunate persons who have benefited from the best Kenya online casino had increased the size of their bets and benefited from this as they got returns of $3,456,000. Other lucky winners have also emerged through other online gambling platforms like online sports betting in Kenya.
Impact on government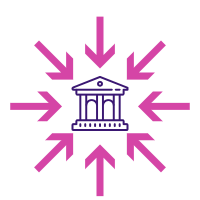 In terms of taxation and revenue, the Kenyan government acquires millions of dollars in the form of taxation and revenue from the casino industry. In fact; in recent times, to deter the addiction of gambling, Kenyan authorities began to increase tax rates upon most online betting (includes legal online casinos and legal online sports betting) companies. In 2017, it increased the tax rate on online gambling to 35% which frustrated some online gambling companies such as Sportspesa and this is currently still an issue. In form of taxes, the Kenyan government had also acquired about $40 million dollars from the online gambling industry (includes sports betting and online casino industry) and still hopes to acquire about $2 billion dollars which it claims are unpaid. Also, for those who hit jackpot from online gambling activities, such persons have to pay a tax rate of about 20%.
Apart from taxations, Kenya as a whole has benefited from online casinos through investments from foreign companies. For instance, Betway online casino in Kenya is a subsidiary of Betway which is originally from the United Kingdom.
Conclusion
In all, when discussing the economic impact of online casinos in Kenya. Kenya has been able to benefit positively from the presence of online casinos. Not only do lucky Kenyan residents benefit from the huge payouts they win, but also the Kenyan government has found out about how lucrative this business is, and therefore acquires quite some revenue through taxations on these online casinos. Also, with how the online casino business has thrived in Kenya, the online casino industry could likely entice more foreign investors as long as the tax rates are not raised to enormously intimidating levels. You can get more relevant updates on Sports in general and stay more informed.
FAQ on Kenya Online Casinos