Backgammon Rules – Easy to learn
It's not known when the game of backgammon was first invented, but boards and pieces have been found in many ancient archaeological sites, including a 5000-year-old Mesopotamian burial chamber. Despite the complicated setup, the rules for playing backgammon are actually quite easy to understand, since it's based on the throw of two dice, rather than complicated strategy such as is found in chess.
There is a high chance that you have already seen some of your family members or friend play it because it used to be one of the most popular and accessible board games ever! While most of its audience is eastern European, these days people from across the world have access to this game because of the online casinos that offer backgammon to their customers.
Overview
Backgammon can be played in real casinos as well, but don't expect to waltz into just any casino and see backgammon there. It is not as popular as some of the most famous casino games like poker or roulette, but the reason behind this isn't that it just isn't as fun. The main reason is that this game is usually time-consuming and requires some skill, plus only two people can play at the same time so it does take up a lot of time and space for people to be able to enjoy it in the casino setting. For the longest time, there weren't many casinos offering a backgammon board but this seems to be changing and these days you are way more likely to find the backgammon game at an online casino than say five years ago.
These days it's easy to get a hold of instruction for virtually any game and if the game of your choice is backgammon, we got you covered. This is the best way to make sure that you are prepared for your next game and can avoid misunderstanding under all circumstances.
But if you have never been exposed to this ancient game before, never fear. In this article, you can find out all about the rules for both the traditional game and casino backgammon basics and how you can make a bit of cash off both of them.
Basic backgammon rules
The rules of backgammon are honest quite simple, the difficulty is making sure that you are staying ahead of a few steps during the game to make sure that you leave no opening for the opponent.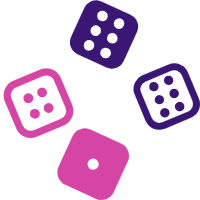 In case you don't know what backgammon is, we'll start with the absolute basics. This game is ancient, and as a result, the very easy backgammon rules you see below will have you playing the game in no time. In fact, the most difficult part of the game is setting it up, like football. But like football, there are a couple of tricks to make it interesting.
The sneaky part is in the simplicity.
Looking at simple backgammon rules, we can see that the traditional board game is one that is played between two people, where the object is to clear your 15 pieces from the board before your opponent can clear his. You do this by rolling 2 dice and moving 2 pieces, or one-piece twice, the number of points (bars) indicated on the dice. There are 24 points, with one player moving clockwise, and the other one moving counterclockwise. Neither can move backward.
You are free to move your checkers within the number rolled by the dice and here is where you should "play your cards right". Backgammon is a game that can change quite drastically in just a few moves. You need to be extra careful when making your choices in the game because the opponent might use the wrong move to turn the whole game against you.
The backgammon setup and rules are, of course, the same for both players. If your start point is 24, and your destination is 1, pieces are placed as follows: 2 pieces on the 24 points, 5 on the 6 points, 3 on the 8 points, and 5 on the 13 points, for a total of 15. Once you've set up, each player rolls a die and the highest total goes first.
To complete a move, each player rolls both dice and must move 2 pieces, or the same piece twice, according to the numbers on each die. So, if a player rolls a 4 and a 5, one piece must move 4 points, and one must move 5. Basic backgammon rules are simple, right? Not so fast!
Out of the box game
While the rules always seem relatively easy to follow, you will find that these games tend to get unpredictable. It is also one of the main reasons why it is so interesting to play and why it remained popular over the centuries. This type of game usually requires more from the player than just simply knowing the rules. You will find that these rules are enough to try and make the sense of the game, but in order to become a really good player, you would need to get some experience so you can know how to behave in situations and setups that arent really all that basic. This game can get pretty out of the box because just like chess the combinations are virtually endless and the game could always go into a completely different version. So despite the simple-looking board, this game is actually quite complicated if you have the right opponent.
If it were that easy, it would be like playing with snakes and ladders without the ladders, or the snakes. And since we all remember how much "fun" that was when we're children, it's understandable that there is a little bit more to that game than just rolling the dice and moving a piece. There are some restrictions on movement, so here's the next complication in backgammon rules for beginners.
Easy backgammon rules for beginners
While this is not the easiest game to get into, with just enough determination one could become a pro quite soon. Learning the rules of the game is of course the first step and then the second best thing to do is to get straight to practicing and here's why. The unexpected and the random aspects of this game will always be confusing to you unless you get some practice in.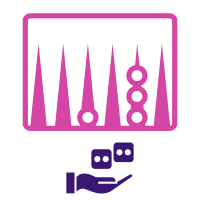 Lucky for you these days you don't need to own the actual backgammon table you can just go online and search up some casinos that offer the backgammon board online. This is truly the easier way to get some practice in and make sure that you are going to be ready for the time you will actually be playing for money. In these online casinos, there are some options to play without a deposit so make sure to take them up on their offers and enjoy some online backgammon without any commitments.
Now, make sure to always be extra cautious when selecting online casinos, because the procedure here is much more complicated than just stumbling into any regular land-based casino. Make sure that you are playing with the trusted establishment so that you don't have to put yourself in danger during each backgammon game.
If your opponent has two or more pieces on a point, you can move over them, but you can't land on them. However, if there is only one, you can knock the piece onto the center bar, from whence he has to re-enter the board. He has to do this before he can move any other piece, making this quite a useful tactic.
Once all your pieces are in the home section (points 6 to 1), you can start clearing them off the board, and the first person to clear all his pieces off the board wins. So that's the basic rules of backgammon. Let's kick it up a notch, then.
Wagering
Another part of the whole game is the issue of the wager. The wager is an important part, as, according to the traditional backgammon game rules, wages have to be accepted, raised, or declined. As in many types of betting, though, if you decline the bet, or fold, you automatically lose the game.
Wagering increases exponentially in this game, though. Say you wager €10 at the start. Your wager is recorded according to the doubling cube, which is "set to one," or showing 64. You decide you want to up the wager, and so take the cube and offer to double the wager. Your opponent agrees but then wants to up it again. Since you can only ever double the wager, your initial bet of €10 doubles to €20, then €40, then €80, and so on.
Although there's theoretically no limit to the wager, and nothing in the basic backgammon rules for beginners and professionals, the practice is to keep doubling to a maximum of about 4 a match, although this isn't always the case.
Make sure to keep these tricks in your mind during your next attempt to play this game, while the practice is always good, having a bit of knowledge ahead of time is always a good idea as well. With these tips for beginners we hope that if you have ever played this game before, you will feel a lot more confident going into your next game. This is a great example of a game that has the power to change your whole outlook on board games. It is thought-provoking, requires some planning and a strategic eye.
Backgammon – Fun to play & watch
While often overlooked for being the easy, older generation game this is actually more fun than a lot of games that are widely popular today. But it needs to be said that it does take more time and we could even say that the game goes on more smoothly and a bit slow with this one. But in no way does this mean that the game itself is boring. Actually, it is quite the opposite. It is always fun to play and even fun to watch. Not a lot of games fall under that category. This is why you will always see that when people are playing backgammon there is a high chance that the two players are surrounded by their friends or even complete strangers looking to get a loo at the backgammon game.
While this would be the case when playing backgammon in real life, in a more casual setting, casino backgammon is slightly different, as, in this (seldom-seen) game, players wager on whether pieces will jump the center bar and make it out the half-sized board in a certain number of dice rolls. The betting rules for backgammon – online or in a casino – of this type are significantly different from the ancient form of backgammon. This game is not seen very often, though, and in fact, seems to have disappeared from O'Sheas Casino, its original home. There'll be more on this in a little while, though, so don't fret.
Rules for playing backgammon online
There are a couple of things we usually tell our readers when they want to know more about playing online. First of all, not all casinos are to be trusted. And the best way to choose the casinos is to get an actual recommendation from someone who has had a good experience with one of these casinos but you can always just look at the main signs that we all look at when choosing the right casino for us. First and foremost your casino should have the licensing to be operating in the country of your residence, second of all you should ensure that the casino has all the trusted and well-known banking options, because sharing your private information with an online casino that works with shady operators is never a good idea.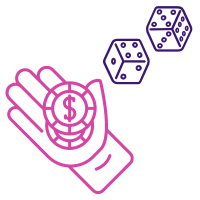 Playing online shouldn't be stressful or pose a threat to your security and privacy, so make sure that the casino that you are playing with has all that figured out. Then of course comes the gaming selection, specifically the selection of the backgammon games. While in this particular case the variety isn't that important it is still nice that the casino that offers this game tries to give it some extra perks and make it more colorful and exciting. So make sure to check out the selection of online casinos.
If you prefer to play online, you'll be pleased to know that the basic rules of backgammon online are identical to those for the game in the real world, especially if you want to play the traditional form of the game. While there are very few places that offer the newer casino backgammon, you can still find them on occasion, and the simple rules for casino backgammon make it a quick and easy game to learn.
The older game, of course, is present at many online casinos and other websites, so have a look around and see which game tickles your fancy. If you can play for a small (or a large) wager, all the better!
Casino backgammon betting rules
While the rules for online backgammon remain the same through and through, what will differ is the betting conditions from one casino to another. But unlike the rules of the game themselves, the betting conditions are hardly something you need to learn and know. Depending on what you prefer to bet and what is your primary way of playing online this can also play the role in how you choose your online gambling destination. This isn't one of those things where there is one good or bad way to do it. Casinos vary greatly in what they offer and how they choose to accept the bets. This is one of the greatest ways to add some extra excitement to the game, by introducing some betting conditions, minimum bets, bonuses, and so on.
What's great about playing in online casinos, is that you are always free to choose where you play and if the casino is good you will find that there are endless bonuses and promotions making it that much easier to make the best choice for you. These promotions will often include you getting to play for free and then getting additional opportunities to keep going for less than the required amount of money.
In real casinos or in casual settings there really aren't all that many opportunities to do so, you will lose never catch a deal like this, meanwhile, in online casinos, this situation is completely different and the player can always expect something fun from these places. This is the most surefire way to save up big time while learning the backgammon game, just make sure to register with the correct casinos and to be on the lookout for any and all promotions that might occur.
Online casino versions of this game remain pretty easy to grasp and with these bonuses, you will be more than thrilled to try out new variations and get into the next best thing when it comes to thing ancient games.
As has already been said, the newer version of the game involves placing wagers on whether pieces will clear the Jump Bar at the center of the board. Wagers start on the first point, next to the bar, and as players win, they have the option of betting on the later points. Online backgammon betting rules also follow the same format, but they are published on the casino's website, so you can get acquainted with them before you start playing. However, it hasn't proven to be very popular with the punters, so it's not very widely spread, or widely played.
So there you have it. You too can learn backgammon casino rules, and thereafter start playing this ancient game as it was intended to be played. Good luck, and enjoy it!
FAQ on Backgammon Rules