22BET First Deposit Bonus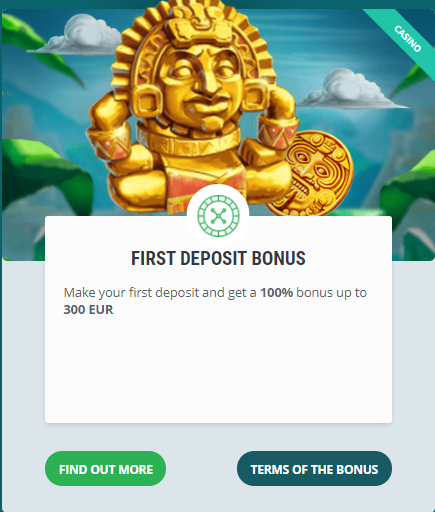 22BET is one of the most attractive online casinos for gamblers all over the world as it offers an excellent choice of bonuses and promotions to its customers. Players can enjoy several different bonuses and prizes form 22BET including various sports bonuses for the most exciting sporting events and casino bonuses like cash prizes for the Weekly Race and Free Spins for placing bets daily but for now, we are going to focus on the most important bonus for every single player who has just decided to enter the 22BEt online casino for the first time and it's the 22BET first deposit bonus.
You can register on 22BET, make your first deposit, and get a 100% bonus of up to 300 EUR. This means that the whole amount of money you place on this website for the first time will be activated and transferred to your bonus account immediately once you make the first deposit. But keep in mind that the minimum amount of money you have to deposit is just 1 EUR and the time frame for receiving your money is 7 days. There are no bonus codes that need to be remembered and after finishing this quick procedure, you can happily claim your bonus and enjoy your experience on 22BEt online casino!
Terms & Conditions of 22BET bonus
Now we will try to provide you with detailed information about the terms and conditions for making a first deposit bonus on 22BET online casino so that you will easily activate your 22BET bonus without any doubts. In case you want to find out more about the features and service of this excellent newly-established casino, you can read our review and get prepared for claiming your bonus!
Register on 22BET
The first thing you need to do to gain your first deposit bonus is to register on the website. For this, you just have to click the 'registration' button at the top-right corner of the website and fill in all the required fields in the 'My Account' section, and place at least 1 EUR and the 100% bonus up to 300 EUR will be credited to your account automatically in minutes after the deposit is made, but keep in mind that you shouldn't tick the box "I do not want any bonuses".
Wager requirement
One of the most important things for online casino players who are concerned about gaining bonuses is wagering requirements.  You can only get the 22BET 100% bonus and withdraw your funds from the customer account after the bonus has been wagered and the requirement for this is 50x the bonus amount. This means that you should roll over the full amount of money over five times with at least three selections with odds of 1.40 or higher and all this should be done in seven days. Also, another important thing is that while wagering a bonus, the stake must not be more than 5 EUR/USD. Don't forget that you can't postpone any bonus games for later and in that case, the gained benefits and winnings will be canceled.
Payment and currencies
In general, 22BET Online casino provides its customers with a  wide range of payment options, including deposits made with cryptocurrencies, such as bitcoin. But don't forget that this doesn't apply to bonuses and the first deposit bonus is disabled for crypto accounts. The payment strategy for gaining a 22BET deposit bonus is quite simple. All you have to do to activate this bonus is to place your bet and once the bonus will be credited, repeat the same procedure 5 times with at least three selections with ods of 1.40 or higher within 7 days after the bonus was credited. After wagering, the remaining bonus funds will be transferred to your main account. But all winnings will be removed once the bonus expires, and also, this offer will no longer be valid with any other special promotions and offers.
Keep in mind!
The website allows its users only one bonus per customer, family, shared computer, and shared IP address, which means that you can get a first deposit bonus only once with one e-mail address, bank account, credit card, and payment system number. So, if you want to maintain your offer and avoid losing your account and all bonus winnings, follow this policy. Also, no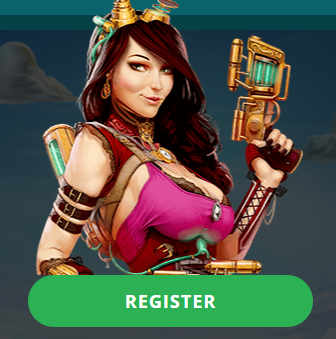 22BET bonus code is needed but if the company notices somebody missing the bonus or taking part in abusive strategies that are against the terms and conditions, or participates in any types of money laundering and fraudulent activities, they have the right to cancel the bonus without any explanation and freeze the funds. Also, if necessary, any user has to provide ID documents to validate their identity.
To claim this bonus, you must be a new customer who has just entered the 22BET platform but if you are an already experienced user, the online casino has still got some options for you and you can get an excellent bonus of 22% on the second deposit with the same wagering conditions. The bonus turnover usually occurs within 30n days after your first deposit and these terms and conditions apply to 18+.
Should you get the 22BET bonus?
Definitely! Getting the first deposit bonus is an attractive option for everybody who just started to play online games on the 22BET online casino. Although it's a just new website established in 2018, they have already successfully joined the best online casinos list with their sports betting site. So, get your fantastic first casino deposit bonus of up to 300 EUR and enjoy your betting profits at this new sports betting site. But don't forget to take a moment and read our tips before you sign up and enjoy your profit. That way you will be provided with all the necessary information that you need to gamble online on this wonderful casino and gain all the possible benefits from placing bets online.