For many people gambling is a natural part of being a sports fan. When they watch a match, they like to have their skin in the game by betting on their favorite teams. Nevertheless, there's still a large part of the audience that doesn't partake in this form of entertainment. In most countries, underage children, who are often some of the most avid sports fans, aren't allowed to gamble. Even within the adults, there are many who simply don't enjoy betting money. The gambling market is still huge and generates a lot of profit, which means they have enough resources to spend on customer acquisition. This translates to ads and an effective way for these companies to reach their target audience is by placing ads online on live-streams of these games.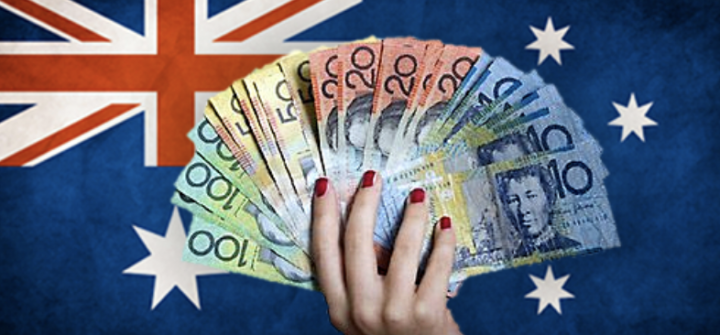 75% of children in Australia associate sports with gambling
A recent study conducted by the Deakin University showed that about 75% of children who watch sports strongly associate these games with betting money. This alarming statistic is in line with the fact that the gambling age is constantly falling as a younger audience is drawn into wagering their money on the sports they follow. Louise Glanville, who is the Chief Executive Officer of the Victorian Responsible Gaming Foundation commented on the issue saying that many young people think that sports and gambling simply go hand-in-hand with one another, which is why they are drawn into gambling so easily. He also outlined that it is the responsibility of the parents to dissuade their children from such notions from a younger age before they actually start betting money.
Victorian Responsible Gaming Foundation has also organized a campaign called "Love the game – not the odds", which serves to raise awareness on the issue and motivate parents to have these conversations with their children. The organization also blames the advertisements placed on online live streams of these sports events. According to VRGF, many children watch these events and that this type of marketing has intertwined the ideas of sports and gambling in young people's minds. The organization also provided some alarming statistics, saying that almost 80% of children between the ages of 13 and 17 have taken part in some form of gambling. Furthermore, over 12% of children in this age group have managed to place a bet on a physical betting outlet or use online providers to gamble.
Australian Communications and Media Authority issues a new set of rules for gambling advertising
It seems like the regulators aren't leaving the issue without any response as the Australian Communications and Media Authority recently approved a new set of rule that limits the power of gambling providers to advertise their products during the online streams of sports events. Specifically, these companies are disallowed to advertise any gambling services on the internet during sports events from 5:00 AM to 8:30 PM, which is considered the period of time when children could also be watching the streams. "No gambling advertising or promotion of odds is permitted from five minutes before the published scheduled start of play, until five minutes after play, including during breaks," – reads the statement from ACMA.
This shape of the regulation makes it clear that the intent behind the new rules was to reverse the trend of the falling gambling age. "The rules seek to limit the exposure of child audiences to gambling ads and promotion of odds during live sporting events. The rules do this by requiring that live sporting events broadcast between 5.00 am and 8.30 pm (when children are more likely to be watching) have no gambling ads or promotion of odds from five minutes before the scheduled start of play, through until five minutes after the end of play," – reads the statement from the organization.
This new legislation is titled Broadcasting Services (Online Content Service Provider Rules) 2018 and will take effect on September 28th. There are some restrictions on placing gambling advertisements during the 8:30 PM to 5:00 AM period as well. Although advertising gambling content during the breaks is still allowed, the providers will no longer be able to place their promotional content on the screens during the play itself. The new rules touch upon the commentators as well stating that the "commentators are not permitted to do promotion of odds from 30 minutes before play of a live sport, until 30 minutes after play."