Alf Casino Review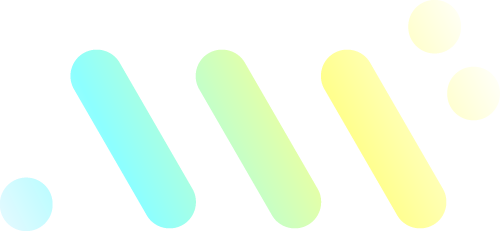 There are a lot of casinos that claim to offer the best services but sadly since the number of online casinos that make this claim is so big, it is getting harder to trust these statements, which is why reviews like these are necessary. AlfCasino is one of the most popular and interesting casinos on the current market and there is actually a lot that seems to be true about this casino but we are going to discuss this in great detail. There are a couple of important details that every casino should consider, including gaming selection, their bonuses and customer services. While one would assume that since all of these are so accessible, every casino would do a good job at fulfilling at least these basic criteria, but sadly this is not the reality. AlfCasino seems to be casino operated by people who actually gamble and know what the players really want, but there is definitely more to creating a good online casino these days and just doing bare minimum does not cut it anymore. Alf casino claims that when playing on their website the experience as a close as possible to real-life casino experience and that their games, dealers, and graphics really do imitate the experience of gambling at a brick and mortar casino, which is quite a bold claim.  While some people just generally prefer the experience of an online casino, the fact that AlfCasino at least tries to imitate the experience of a real casino is already quite impressive. but some elements of the online casino are completely unique to gambling online and we are going to focus on those qualities in this review, to determine whether or not AlfCasino is actually worth the hype and what are some pros and cons of this particular online casino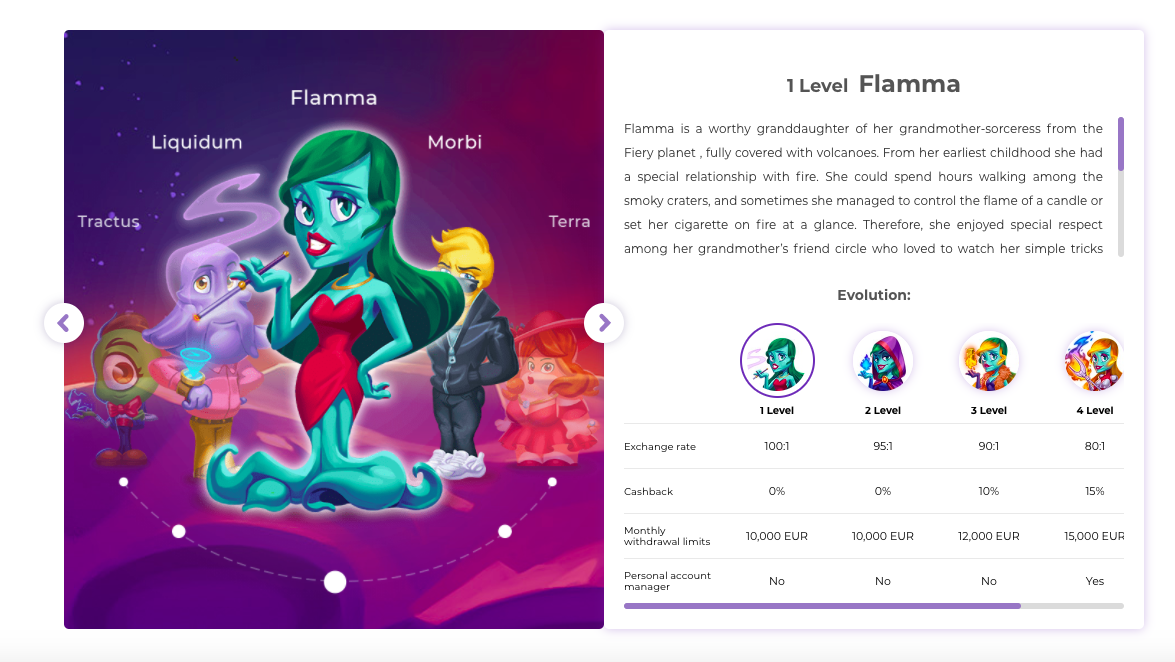 The Website
The website for an online casino is basically an interior for a regular casino and it matters just as much. The website is pretty impressive since it looks very professional and all the design and graphics are very high resolution and actually entertaining. It definitely feels like someone put effort into making this home page impressionable. you will see all the major promotions and news on the main page so you can immediately get the idea of what the casino is all about and you can also go over the main offers and see if there's anything you would be interested in. Then there is a whole selection of all the newest games as you scroll down so you can see what's new right away. There is a special feature that lets you choose your hero, they all have their distinct personalities and looks and by choosing a hero you are personalizing the gaming experience much more and this is a feature that you won't find anywhere else. You can also check out al the ongoing jackpot games and basic info about the casino as you scroll down on the main page. overall the website is pretty exciting and convenient to use and there are, of course, buttons on the main page that would let you register on the website immediately.
Gaming Selection
You can go over to the games page by clicking the controller button on the left side of the main page. The games are divided into a couple of categories. You can see all the newest games displayed right away. This is especially convenient for the loyal player who knows the website's gaming selection very well. The list of games is constantly being updated with the newest releases and you can rest assured that you won't get bored playing the same game for day on end. The casino has 1,800 slot games, over 80 card games, 21 Poker games, 38 blackjack variations, 49 video poker options, and 16 live casino games. The number by themselves is pretty impressive and the providers are equally impressive as well. AlfCasino works with Netent, Boongom Evolution, Microgaming, GameArt, NoLimit City, Pragmatic, Push Gaming and other world-famous providers.
You can also select to go through all the popular games on the website to see what other players are loving and hopefully discover the new games that one can enjoy on the website. Other than that the games are organized in a pretty basic and convenient way. First, you get the slots, which as we've already learned there are plenty of and the reason why is that most people prefer playing slots online because they are the easiest to get into and they offer a great variety in their selection, you can expect to see games like Golden Leprechaun, All-Star Knockout, Diamond, Extra Juicy and so on. Then there is a separate section for Card games where you can select any of your favorite traditional table games from different providers.
Live Casino has 16 games for you to choose from and this type of online gaming is getting more and more popular since this is probably the closest one can replicate the experience of gambling at a real casino while playing online. It is definitely more engaging and thrilling than regular table games, at least for some people and here yet again, there are a couple of provides that will offer you all the traditional classics of table games and you can play around and pick your favorite then.
Then on the website, there is a separate section for Casino Poker, you can see options like Double Poker, Casino Stud Poker, Pai Gow Poker and so on.  Same goes for blackjack. Another great perk of this casino is that they have a separate section where you can keep all your favorite games in one place, all you need to do is select the game that you love as our favorite and you won't have to search for it every time you log into the website. This is a feature that a lot of other casinos could use and hence this definitely adds some plus points for the AlfCasino. The gaming selection and the organization system is definitely one of the big advantages of this casino.
Payment Options
These days payment options are so many that it can become overwhelming to choose from all of them. There are some downsides to using the trusted and tried traditional banking methods and there are some flaws with the more modern payments as well. But since all of us have to choose either one of the other, the more options the casino offers the better. This way when a new player comes along they don't have to fuss about creating a whole new e-Wallet just because the casino doesn't offer the most popular options. When playing at AlfCasino you have the option to pay in Euro, USD, PLN, RUB, NOK, HUF, CAD, INR. The casino uses platforms like VISA, Mastercard, Skrill, Multibanco, QIWI, Boleto, Klarna, Neteller, Paysafe Card or just a regular bank transfer. All of these payment methods are free to use and if you are using one of the e-Wallets offered at the website, you will receive your money instantly, but if you choose to use the regular bank transfer or Visa and Mastercard you will likely have to wait for a bit longer, usually anywhere from 1-5 business days. Depending on what type of payment you use in your day to day life, your payment system of choice is likely on this list.
Bonuses and Promotions
AlfCasino is also very generous when it comes to its bonuses as well. These days casinos depend a lot on their welcome bonuses to bring in new customers and to elevate the whole experience for the players. This is beneficial for both the casino and the player. You can tell a lot about the casino by just looking up their welcome bonuses and sometimes it's just bonus money, other times its couple of free spins but all the best casinos have the elements of both. in AlfCasino, when you first register and make your first deposit, you get a 100% bonus match up for up to $500, or whatever currency you are using and also, to that you get extra 200 Free Spins. But Since the casino cares about maintaining their players there are a bunch of reoccurring bonuses as well, for example, every week you are guaranteed to get 50 Free Spins, and on the weekend you will get 50% of your deposit for up to $70. Then every week there is also an option to get 15% for up to $3000, while the live casino has a 10% cash back for up to $150.  And if this wasn't good enough there are always some ongoing tournaments for you to participate and win extra cash in. All of these bonuses and tournaments together bring a very exciting casino experience that AlfCasino deserves praise for.

There are also loyalty points and an option to become a member of the Vip club. Both of these promotions will grant you better benefits more convenience and even more exciting and exclusive promotions. You earn a loyalty point every time you spend a certain amount of money and when you reach a certain amount you can expect to get promoted to the next level. And when it comes to VIP, this is mostly for high rollers who like to play big and win big. Overall all the promotions and loyalty programs set this casino apart from the rest and put it way above most online gambling destinations
Customer Service
When it comes to customer service you can use a couple of options. You can either call the casino, send them an email or reach out via instant chat. And while the chat might sound a bit containing you're dealing with a serious issue, you actually have the ability to attach files an specify which department you would like to be connected to, this makes communication much more efficient and in the end, leaves the customer satisfied. Having multiple ways for the customer to reach out is always a. a big plus and it sens the message that the casino is not afraid to get some criticism or help the ones who might have has some issues with their website. The casino is dedicated to having friendly and helpful customer support workers and they pride themselves on their services. Prioritizing quality customer service means that the client is much more likely to stick around for long periods. This is also a definite plus of the AlfCasino.
Pro and Cons
Now that we've discussed the pros and cons of the casino in great detail let's break it down into basic pros and cons, to highlight all the downsides and advantages of this casino
Pros
Great Customer Service
Game Selection
Website
Welcome and Reoccuring Bonuses
Cons
No specific categories for the games
Could use additional payment options
Conclusion
While the casino does have a great variety of payment options as it is, there could always be more, lesser-known platforms present to increase the number of people who can actually participate in online gaming at your casino. The gaming selection could use additional organizing, with some themed slots together to search for almost 2000 slots easier. Other than that, most of what the casino does is pretty impressive. The website is eyecatching and easy to navigate, the graphics are fun and playing and very high quality. The gaming selection is probably one of the best on the market and they are organized in a way that is not at all confusing. Probably the bonuses are the best part of this casino because not only are you getting a very generous welcome bonus, there are plenty of reoccurring ones as well and this is a great way to thank your loyal players for sticking around. When it comes to customer service, the casino has that part down as well, with multiple reliable ways to get in touch with the clients and to make sure that all of their concerns are always a priority. Having multiple ways for a customer to communicate means that the response will be far more efficient than if there was just one. So overall this is a great casino that one can always rely on, with great gaming selection, quality services, and nice web design.