JackpotCity Casino Review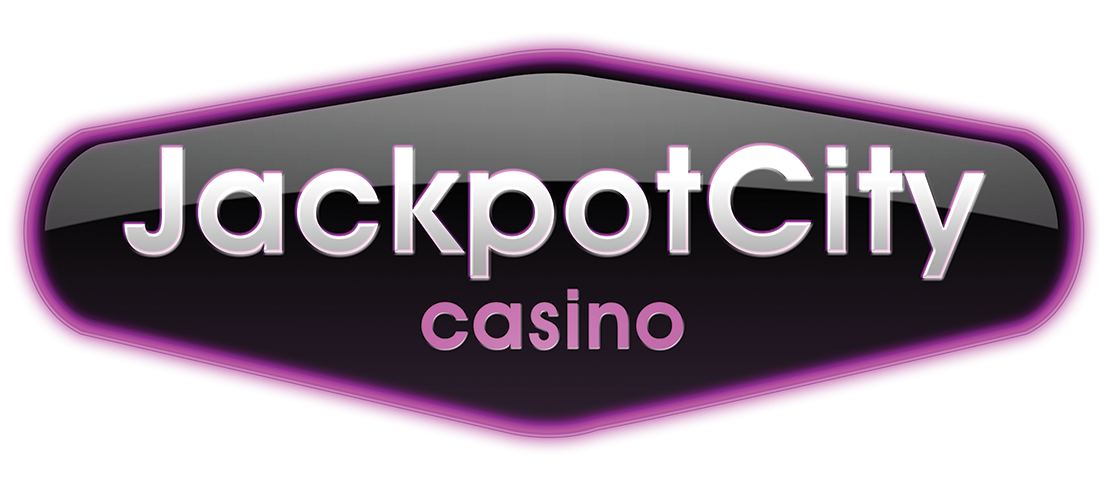 The online casino industry is growing every day and it's slowly taking over the world. Even though this industry has only been existing for around 20 years, it has still managed to become one of the most popular online entertainment services. This means that the competition between online casinos is getting more and more heated. Sure, there are casinos that are actually trying to provide the best services possible for its customers but that doesn't mean that all of them are like that. With the number of online casinos going up and up it's getting harder and harder to distinguish which ones are actually worth your time and energy.
Most casinos today are basically offering their customers the same services. They all have the same types of websites and game selections which leave no room for branching out and doing something that would make them stand out. But there are, of course, other casinos that are trying to get their name out there using unique and original methods. Gamblers now have to go through online casinos individually to make up their opinion about it. But what all of this means is that it's also getting harder and harder to decide which is the ideal casino for you. Thankfully, there's a certain list of criteria that every respectful casino should satisfy. This list includes things such as the interface, game selection, promotions, payment methods, safety, and a few others. These are the key points by which we judge every casino and today, let's go over the classic JackpotCity casino and evaluate every important aspect of it in order for you to decide, whether it's worth your time, or not.
This casino is truly one of the oldest among them all. It was founded in 1998, just two years after the first casino which means that it has been in the game for 22 years. And there are definitely some good reasons due to which it's still getting more and more famous. Even though this casino was founded in the 20th century, it still distinguishes itself with its futuristic website, up to date technologies and games. This casino is EU regulated is also licensed by the Malta Gaming Authority which means that it's as safe as a casino can be. Now without further ado let's get into this detailed review of the JackpotCity casino.
The website
This aspect of any digital business is arguably the most important one. The reason behind this is that when a person checks out a website, they usually expect something extraordinary to catch their eye and the bad thing is that the website only has a few seconds to leave a first impression. Not all casinos are good at capturing their potential customer's attention. But the JackpotCity casino is one of the exceptions. When you enter the website, the first thing you see is a gorgeous graphic picture. This picture is a nigh-time view of Las Vegas which immediately makes everyone feel like they are actually in Vegas not in their living room. Even though it is quite colorful and bright it still isn't overwhelming to the point where it is unpleasant to the eye.
At the same time, this casino's website is very well-structured with an easily understandable layout. You are basically presented with every sort of information you might need. Signing up is only a click away. Just as about everything else. The interesting thing about this website is that the home page isn't like that of other casinos. It doesn't display games, instead, it's full of useful information about the casino. If you do want to check out their games though, you can click the category labeled Casino Games. There are separate pages for banking options, promotions, their loyalty programs and you can also check out some of the recent winners' profiles. The website is available in a very impressive amount of languages including English, Spanish, French, German, Russian, Italian, and many many more.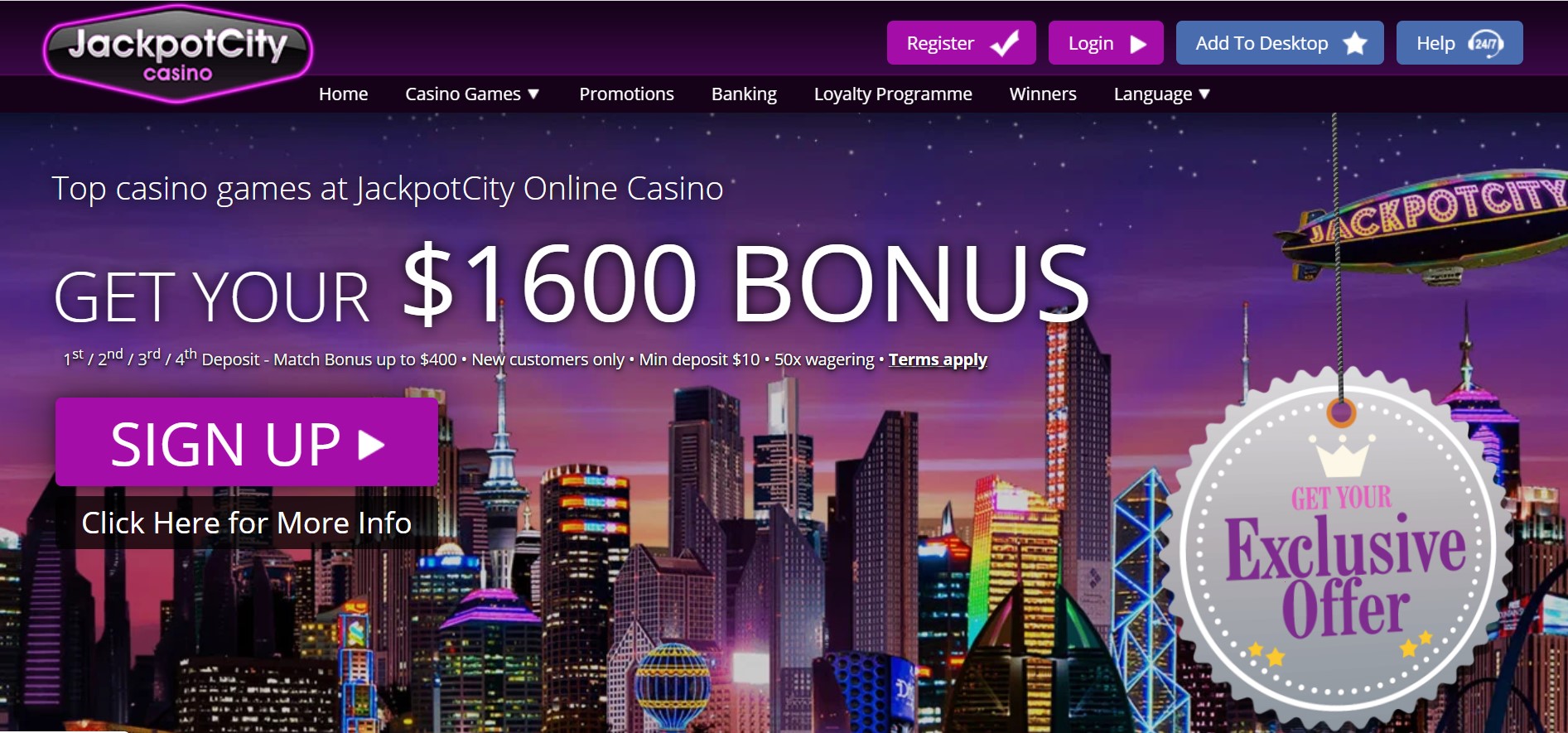 An important detail that makes their home page stand out, is that they immediately show you what benefits you would get after signing up. The bonuses and offers are right there in front of you and there's no way they don't capture your attention.
They also offer a mobile version of the casino which is just as high-quality as their website. Their customers can play some classic games as well as some less-known ones on the move. And this mobile casino is best-compatible with Android or iPhone devices.
Game Selection
Something that this casino is truly proud of is its diverse game selection. It can truly cater to people with all types of different tastes. It covers a huge amount of games including slots, blackjack, poker, roulette, and many other exciting casino games. The total number of them is close to 630. The games themselves are slip into 5 categories: Online slots, Blackjack, Roulette, Live Dealer, and Online Bingo. There are of course many other games that don't necessarily fit into any of these categories that you can find in the general games section.
When it comes to providers, the one that stands out is none other than Microgaming. On this website, you will find every game Microgaming has ever produced alongside other equally entertaining ones. When it comes to Live games, they'are mostly provided by Evolution Gaming which is another industry favorite.
430 out of these 63o games are slots which means that there's a sea of them to choose from. The selection includes blockbuster names such as Thunderstruck, Avalon, Playboy, The Osbournes, Clash of the Titans, Big Kahuna and Break da Bank, and many others. You can even play these for free, which is a great option if you just want to have fun without any financial worries. This is a great feature for those who want to learn as well because they can basically practice for free.
Another famous category is Live Casino. Here you can play live versions of baccarat, blackjack, and roulette. Of course, there are different variations of these games available. If you're into poker, then you can choose from games such as Aces and Eights video poker, All Aces video poker, All American video poker, and Deuces Wild Bonus video poker. There are a bunch of table games as well alongside Keno, Bingo, and Scratchcards. Basically, no matter how much experience you have gambling or what type of games you enjoy, this casino will be able to provide you with everything you need.
To ensure fair gameplay this casino uses the eCORGA Seal of Approval. Another important thing is that it keeps regularly updating its game selection meaning that its loyal customer will never get bored as there's always something new to try out at the JackpotCity casino.
Payment Methods
An important aspect of every casino is the security and the diversity of the banking options they provide. The more methods they offer the more people will be able to play at their casino. This is something that the JackpotCity casino has clearly realized. Everything their customer might need to know regarding banking is all under the category with that name. The convenient thing is that all the information is neatly sorted into a chart which makes it really easy to understand.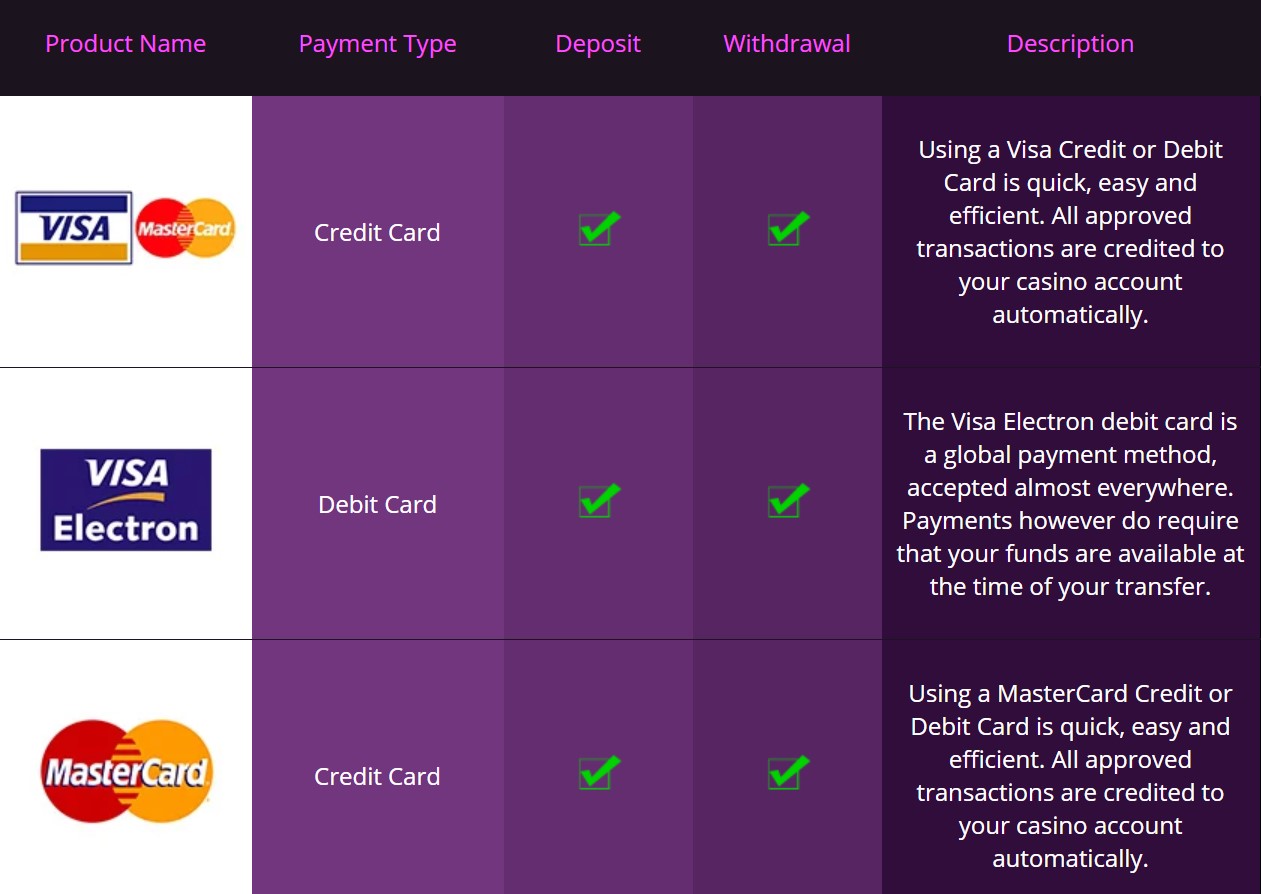 The list of payment providers is truly endless at this casino. It includes names such as Qiwi Wallet, WebMoney, eKonto, Bank Wire Transfer, MasterCard, VisaEectron, NETELLER, PayPal, AstroPay Card, iDebit, etc. Deposits using any of the providers take literal seconds and the minimum amount you can deposit is $10.
When it comes to withdrawals, you will see the same diversity in the payment methods. You can use VisaElectron, ecoPayz, Visa, CourieCheque, NETELLER, Postepay, and a bunch of other providers. Withdrawals do typically take some time but nothing major or out of the ordinary. It depends on the method you use, but the longest it may take is 6 days, which is not bad at all.
To go through with all of these operations you can use whatever currency you'd like including Japanese yen, Mexican pesos, Norwegian kroner, New Zealand dollars, Polish zlotys, Russian rubles, US dollars and many more. No matter what operation you choose to proceed with on this casino, it is guaranteed to be completely safe and smooth.
Bonuses and promotions
Something that never fails to catch a potential customer's eye is a good bonus. This is why one of the first things you see when you go on JackpotCity's website is the welcome bonus they offer any customer that signs up to be a member. Any new member can take advantage of the sign-up bonus which can be worth $1600. The wagering requirement is quite high though at 50x, but the good thing is that it's just your bonus, not your deposit that is under risk. This is only the beginning though, as this casino has multiple amazing bonuses in store for you. One of them offers casino's avid players to take advantage of the midweekly and weekend match bonuses which are based on how often you gamble.
This casino also offers an amazing VIP program which you are a part of from the moment you join their website. You are awarded 2,500 loyalty points and added as a bronze-level member. You increase your points by betting on the site. $1 equals one point and it's only cash wagers that contribute, not bonus credits. You can later use these points for free spins, credits, and wagering cash as you play. The higher up the VIP ladder you are, the more benefits you receive. The highest possible level is the Prime VIP which is only accessible via invite. But using point you can become a Diamond VIP member for which you would need to have 125000o points or more. They also have Loyalty rewards, Match promotions, and Prize-Packed promotions that are all worth checking out.
Something this casino is known for is updating their bonuses which is why it's important to check them out regularly so that you don't miss out on some amazing opportunities.
Customer Service
A truly underestimated part of any business is its customer service. It can truly make a huge difference in the quality of the services one provides. But today more and more companies are carefully analyzing their customer service strategies. This is because the competition today is higher than ever before and companies can't risk losing a client due to a bad experience with the personnel. JackpotCity is a great example of a casino with great customer service.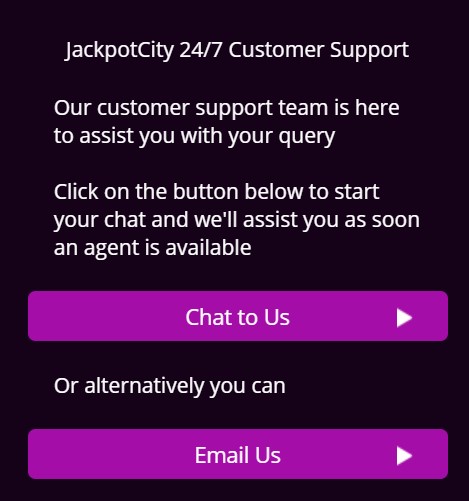 No matter how big or how small your question is, you are always invited to get in touch with their employees who are ready to assist you 24/7. If your question is of an urgent nature, you can contact them via live chat or phone.
You can also follow their instructions on how to email them. It usually takes up to a few hours to get a response which is a normal amount of time for a question that isn't urgent.
The cool thing is that you can talk to the customer service representatives in multiple languages, including Finnish, Italian, Czech, Swedish, Chinese, and a few others. The employees themselves are very friendly, informative and you are guaranteed to have a pleasant experience with them.
Pros and Cons
After having fully analyzed the JackpotCity casino, let's break down some of its strong and weak points:
Pros
Amazing selection of games
Variety of payment methods
24/7 customer service
Cons
Restricted in some countries
Conclusion
The JackpotCity casino has withstood the test of time and for many good reasons. There is basically no area in which this casino doesn't exceed all industry standards. The game selection is enormous and there's something for everybody, no matter their interests or preferences and it is always expanding. It's really easy to navigate through the website due to the detailed instructions and the simple layout. When it comes to security and banking, this casino really does the maximum. It also has great customer service among all the other stuff. To sum it up, there's really no reason why you shouldn't give it a shot because, for 22 years, this casino has offered all of its customers enjoyable yet exciting experiences.