Sheldon Adelson has passed away – the legacy of a casino magnate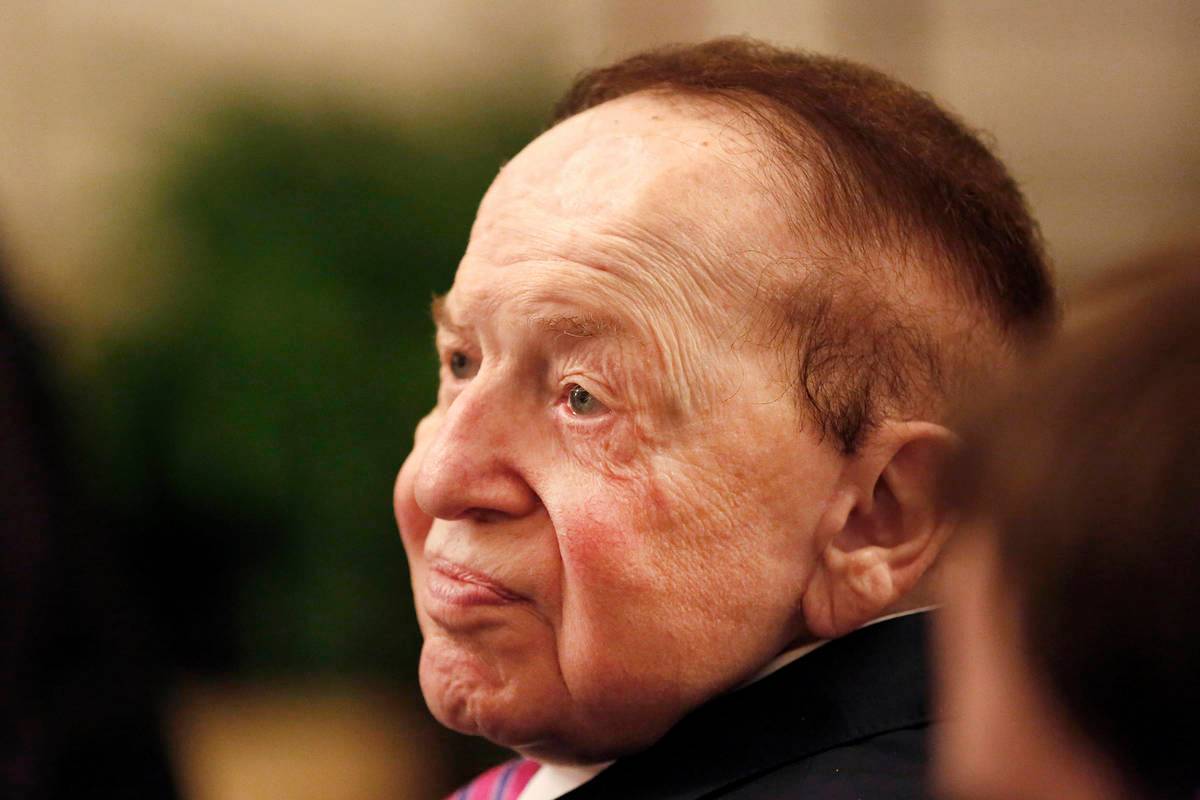 On January 12, the billionaire casino owner Sheldon Adelson passed away in the United States after a long illness. During his life, he tried himself in almost 50 different areas of business, but his fortune and influence were brought by casino hotels, which he opened around the world. It allowed him to become one of the largest philanthropists and sponsors of the Republican Party.
First $5 million
Sheldon Adelson was born in 1933 in Boston, Massachusetts. His father, who came to the US from modern Lithuania, worked as a taxi driver, his mother ran a small knitwear store. A family of six lived in a one-room apartment.
At the age of 10, Adelson was already trading newspapers on a street corner and had bought seats from competitors. As he himself has repeatedly said, he borrowed $200 (about $3000 today) from his uncle Al, treasurer of the credit cooperative, to recapture the place to trade from competitors.
At 15, Adelson borrowed another $10,000 (more than $100,000) to buy vending machines for sweets. He placed 125 such machines at gas stations and 24-hour shops, and a few years later sold them, moved to New York, and went to City College, where he was trained in corporate finance. Two years later, he dropped out of college and joined the army, worked as a broker, then as an investment analyst, and finally, together with his brother, opened a firm to supply toiletries to hotels.
By 1968, his fortune was $5 million, the bulk of which he earned, investing in high-risk assets and young enterprises. Throughout his life, Adelson has tried himself in nearly 50 different business industries.
The bets are made
When we talk about fame and prominence there are probably a few people who can match Adelson. The impact he made on the gambling industry will take pages to write. He had a big name and was respected even by smaller casinos. According to Bitstarz reviewed here, Adelson did a lot of things for minor casinos to make them established at the international level. A lot of people were also advising him introducing Bitcoin for gambling, but he refused such things and was against crypto in gambling.
Today, Adelson owns more than half of the $14 billion gambling empire from casinos in Las Vegas, Singapore, and Macau. Its construction began in the late 80's – 55-year-old Adelson was not satisfied with the need to pay rent to hold exhibitions, so he stubbornly searched for a place in Vegas to create his own convention center.
In 1989, for $128 million, he bought the Sands Hotel, a year earlier, creating Las Vegas Sands, his main asset for the rest of his life. Demolishing an old hotel, he built a new one, launching in 1999 the project The Venetian Las Vegas, which became the second-largest hotel complex in the world. Nearby, he built the Sands Expo Convention Center, pioneering a concept that allowed hotel guests to meet in the conference room during the day and move to casinos and restaurants in the evening.
In the 2000s, Adelson began buying up casino hotels around the world, including one of the gaming industry centers in Macau. Gambling was legal in Macau as early as the Portuguese government in 1849, but the industry broke out in 1962 when businessman Stanley Ho gained a monopoly on all types of gambling.
Adelson became one of the first foreign investors in China after Beijing opened access to businessmen from other countries. In 2004, Las Vegas Sands entered the IPO, selling 6.8% of the company's shares. At the initial price of the paper at $29, the first day of trading ended at $46.56. Adelson earned $690 million in 2005, Forbes estimated Adelson's fortune at $11.5 billion.
In 2007, he first entered the top three richest people in the world with a fortune of $26.5 billion, but the following year and the beginning of the financial crisis almost bankrupted Adelson – from October 2007 to March 2009, Las Vegas Sands quotes fell from $144.2 to $1.4 apiece. But it wasn't just the crisis that caused such a big fall – Adelson was sued by a well-known lobbyist, Beijing imposed restrictions on tourist visas in Macau, attendance at Adelson hotels in Las Vegas fell due to the collapse of the economy. To save the business, Adelson invested $1 billion in personal funds in his own holding, receiving in return more than 5 million shares (when the crisis came to an end, the company bought the shares at half price).
Purse Trump
As Adelson's authority and influence grew, he became actively involved in politics. Originally a Democrat, Adelson increasingly favored Republicans as his fortune grew. In 2012, he wrote an article for The Wall Street Journal with the headline "I didn't leave the Democrats. They left me." One of the reasons for his transition to the Republican Party billionaire cited the nascent anti-Israel sentiment in the party. Forbes, calling Adelson the "godfather of the Great Old Party," the official name of the Republican Party, wrote of him: "By making billions on America's largest casino chain, he's using these tools to buy influence in the Republican Party."
Adelson was one of the party's biggest donors and U.S. President Donald Trump. "I'm a Republican, and he's a Republican. He's our candidate," Adelson said, referring to the reasons that prompted him to fund the Trump campaign in 2016. He described their relationship as saying: "Sheldon and I are old friends. He's an amazing man. And I'm the only one who doesn't want his money. But I will gladly take his support." However, Trump also willingly accepted the money: in 2020, Adelson's spouses transferred $75 million in support of Trump's new campaign.
For several years, Adelson was treated for non-Hodgkin's lymphoma. He passed away on 12 January from complications caused by her treatment. Adelson was 87. In 2020, he was ranked 28th on the Forbes richest list with a fortune of $26.8 billion.
By John
More content by John